Judge rejects argument that 'hard-working' plaintiff was exaggerating injury for financial gain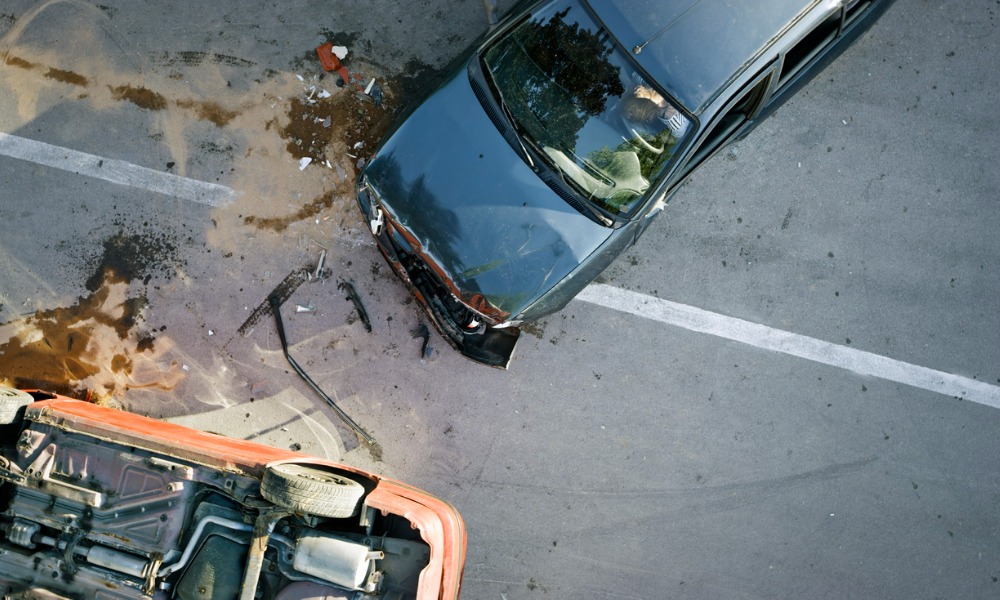 A Superior Court of Ontario judge has awarded $1 million for injuries to a 61-year-old woman injured in a 2015 accident, despite claims by the defence that she was "malingering."
"I accept that [the plaintiff Jane Fraser] cannot return to work and that she needs future care and assistance in the home," Justice Lucille Shaw wrote in a decision released earlier this month.
She added that Fraser's "current limitations are well documented" in the medical records, and witness testimony of the four-week trial held entirely on Zoom in early 2022.
"The defence experts said they did not believe my client had any kind of serious injury – that she was a phoney," says Fraser's lawyer Alfred Kwinter. "But the judge totally rejected that portrayal."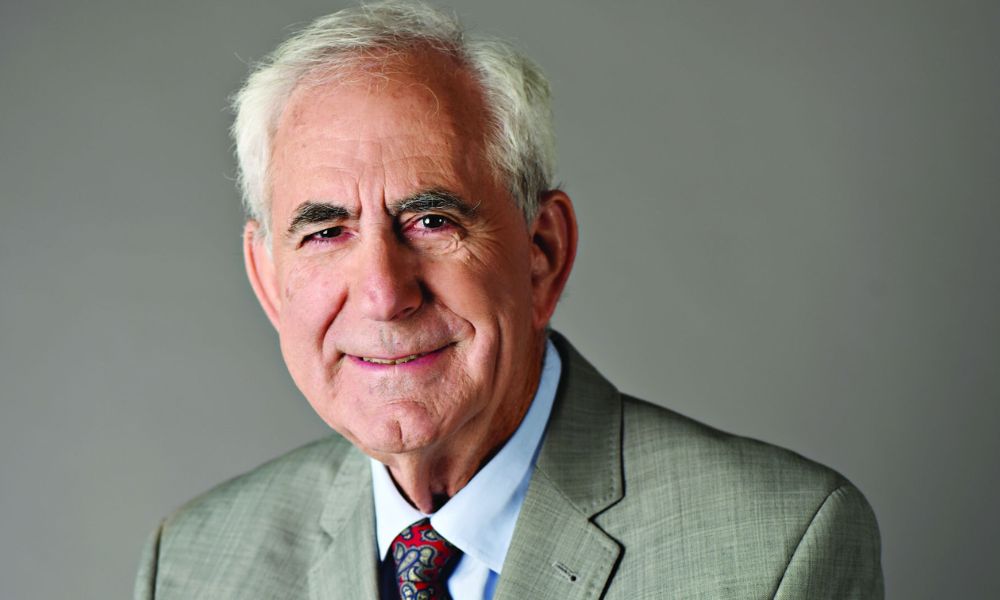 He adds that it was "very different" than the many personal injury cases he has taken during a lengthy career, as the defence seemed determined to take it to trial rather than settle.
Originally, Kwinter says, the defence had elected to have the dispute before a jury. However, because of COVID-19 protocols, it was decided that if pandemic precautions were still in place by the time the trial was scheduled to start, it would be heard by a judge only.
Plaintiff was a 'hard-working' person
Justice Shaw wrote that while the defence cast Fraser "as a malingerer, motivated by financial compensation," her lawyers argued she "was always a hard-working individual who worked continuously from a young age."
Fraser had also "recovered quickly" from a major depressive episode (MDE) diagnosed around 2005 and had "substantially recovered" from a 2012 car accident before being injured again in 2015.
The judge noted that Fraser was a "dedicated worker who needed to support herself," continued to work for three years after the 2015 accident "until her condition deteriorated to the point that she had to stop working."
Justice Shaw concluded that she is "satisfied, based on the totality of the evidence, that . . . Fraser was injured in the 2015 accident and but for that accident, she would not have suffered her current impairments."
Fraser was involved in a car accident on Jan. 15, 2015, while she was on her way to work at a factory in Brampton that made auto parts. It happened just over two years after she had been in a car accident in September 2012, when she also received soft-tissue injuries.
Fraser suffers from chronic pain, fibromyalgia, major depressive disorder, post-traumatic stress disorder, sleeping disorders, and mild head injury. Today she wears a back brace and has been using a cane for the past two years. She also testified she suffers from headaches and shoulder and lower back pain and is often forgetful and depressed.
Her lawyers testified that Fraser's impairments are permanent due to the 2015 accident. As a result of these impairments, she testified she has been unable to work or live independently since 2018.
Justice Shaw wrote in her decision that at the heart of the dispute is whether the 2015 accident was the cause of her current condition or whether it resulted from any pre-existing issues, such as mental health problems she had around 2005 or the 2012 accident. Also at issue is the extent to which Ms. Fraser recovered from the 2012 accident at the time of the 2015 accident.
Defence argues extent of injuries exaggerated
The defence argued two theories in defending the claim. First, it claimed that, at most, Fraser sustained minor soft tissue injuries in the 2015 accident. It also argued her physical and psychological issues, including PTSD and another major depressive episode, resulted from the 2012 accident.
The second defence argument was that Fraser was malingering and exaggerating her current pain and psychological complaints. Defence lawyers also claimed she is falsely misattributing her present symptoms to the 2015 accident for financial gain.
The defence contended that because Fraser was at fault for the 2012 accident but not the one in 2015, she had the financial motivation to misattribute her impairments to the 2015 accident to seek recovery through a lawsuit.
Justice Shaw noted that deciding this case relied on assessing Fraser's credibility and, after the trial and reviewing evidence, determined that Fraser was struggling with her impairments.
"While this trial was conducted entirely on Zoom, I could see and hear Fraser clearly. I heard her groan more than once; this appeared to be due to pain. She asked for breaks when she was in pain, and at times, she stood. She became emotional more than once, including when testifying about her decision to stop working. At times, she appeared genuinely confused and struggled to focus. That did not appear feigned or in any way deliberative to avoid answering questions."
She added that her impression of Fraser's conduct and demeanour are "consistent with the evidence of not only the lay witnesses but also the health care practitioners who treated and assessed Fraser." Only two witnesses, a psychologist and an orthopaedic surgeon testifying on behalf of the defence, testified that they felt she was malingering.
Perfect work attendance even after 2015 accident
Justice Shaw determined that Fraser was proud of her steady employment after moving to Canada in 1990 from Grenada. "For 28 years after arriving in Canada, she never relied on government assistance until she stopped working in 2018," the judge wrote. Justice Shaw noted Fraser won several perfect attendance awards from her employer, even after the 2015 accident, and was only late once. "This reflects her work ethic. She is not a person who was looking for an excuse not to work."
The judge also noted that Fraser used prescription and non-prescription drugs to deal with the pain while working, and her colleagues at work would often assist her.
Justice Shaw rejected the defence contention that her ability to work full-time for three years after the accident "is determinative evidence that she sustained only minor injuries in the 2015 accident."
Fraser testified she planned to keep working at least until 70, if not longer. Justice Shaw wrote in her decision that Fraser said she returned to work as she had no choice, and work was all she knew. "She testified that she pushed herself to work as she had to pay her bills and her rent."
Kwinter says that taking on a case that could last years involves assessing the risk of succeeding on behalf of the client. But he said he put Fraser's entire life in front of the court, not just injuries people can't see.
He noted that Fraser worked since she left school at 16 and started working at a stone quarry while working weekends and afternoons at a nutmeg factory.
Building witness credibility
Even after coming to Canada, she sometimes worked two jobs, Kwinter says, adding he builds witness credibility "by looking at not only where they are today but what they were like before."
He adds that Fraser returned to work after the 2015 accident, pumped up on medication because she was petrified of not having money to live on and didn't want to go on government assistance unless she had to.
And yet, Kwinter says, her work ethic in staying at her job for three years after the accident, with no sick days, was used against her. "No one should be punished for their desire to keep working until there is too much pain to bear.
Insurance companies are often reluctant to settle, Kwinter says, and will push cases to trial. There is also the increasing use of salaried in-house counsel for trials, which reduces the cost of risking losing at trial.
Insurance companies can afford to lose, he says, and in many ways, by taking cases to trial, it "wants to signal to plaintiff lawyers that they are pushing back hard – and that can scare some lawyers off instead of putting on the gloves and fighting hard for clients."