The auto insurance market saw a 27.6-per-cent premium gain despite less accidents and reduced claims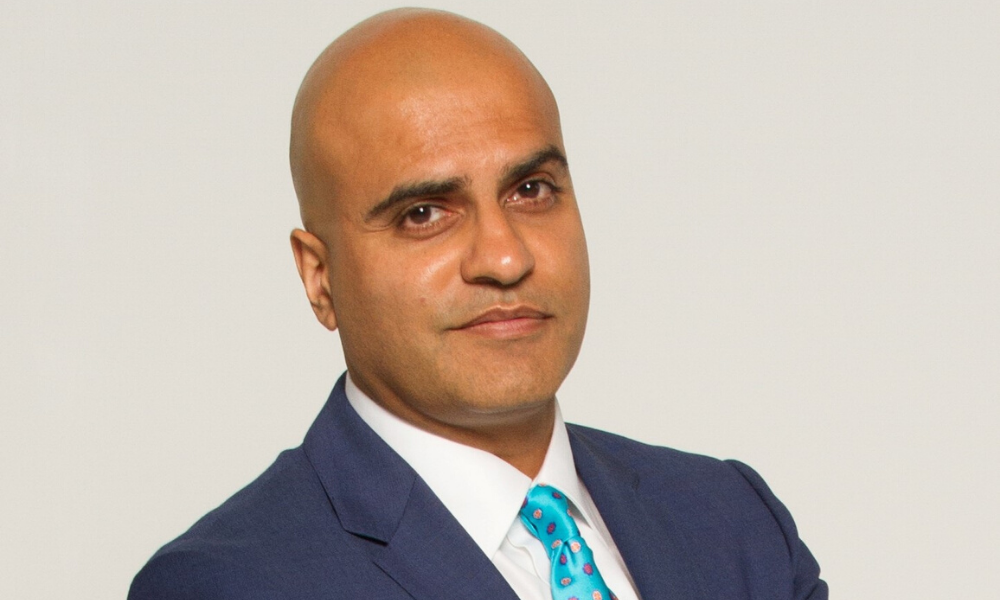 The Financial Services Regulatory Authority of Ontario (FSRA) needs to fulfill its role to promote transparency regarding auto insurance profits and control the rate at which premiums are increasing in the province, says Nainesh Kotak, founder of Kotak Personal Injury Law.
"Auto insurance rates are too high in Ontario when measured against the profits gained. The relationship between the insurance industry and government has kept Ontarians uninformed about the true extent of profits, which has resulted in high premium rates, with shrinking coverage and reduced benefits," Kotak said in a statement.
In August, the FSRA released a preliminary report on auto insurance showing that insurance profits in Ontario exceeded the 5 per cent (premium) regulated profit provision, and the industry saw a 27.6 per cent increase in 2020 despite fewer accidents and a 50 per cent reduction in auto insurance claims in the province.
The FSRA is responsible for regulating the auto insurance industry by promoting the reliable administration of insurance and pension plans, contributing to public policy, and ensuring transparency and accurate disclosure of information between auto insurance companies and consumers.
Kotak says the Ontario auto insurance industry premiums increased by $198 million in 2020, even while most vehicles were off the road due to the pandemic and Ontario's mandatory lockdown.
Ontario pays some of the highest premiums in the country, but our safety record per capita and fatalities per capita are one of the best, he says.
The FSRA has not done enough to promote transparency in auto insurance profits, nor to control the rate of increasing premiums in the province, Kotak says. The products for which victims can claim are drastically reducing, but the premiums are going up.
He says it is conceivable that the profit was higher, but that cannot be determined unless there is a proper audit and accounting of the Ontario auto insurance industry.
Instead of promoting the "slight" rebates that various insurance companies give customers, Kotak says the FSRA should encourage or force them to be more transparent. "Until there's proper regulation and the compelling of transparency, we will see this time and time again, where benefits get eroded, and premiums continue to increase."
He says a report produced in 2020 by Dr. Fred Lazar, associate economic professor at Schulich School of Business York University, concluded Ontario's auto insurance industry is highly profitable; it funds the casualty lines of insurance companies throughout the country from the profits made.
"COVID-19 continues to be a massive windfall for auto insurers in Canada, with Ontarians paying some of the highest rates in the country to prop up the entire industry. Insurers are already warning for 2022 that customers may face higher rates as carriers respond to a return to normal driving patterns. With insurer profits up and accident claims dropping, Ontario drivers should have seen much lower auto insurance rates."
Auto-insurance products are also contributory to increased auto insurance premiums. Kotak says the reduction of accident benefits from $2 to $1 million dollars following the Wynne government budget cuts to auto-insurance products from 2010 to 2017, threw the burden of healthcare on the province to treat people with more severe injuries under OHIP.
The accidents benefits scheme only covers $3,500 worth of therapy for most injuries, and with the limited benefits, people pay more money for government treatment, Kotak says.
Insurance premiums eventually went up by 20 per cent from 2017 to 2019, and where there were cuts to insurance products, insurance premiums increased. However, Kotak says a 27.6 per cent premium increase is extreme compared to the profits in 2019, especially considering the province's mandatory lockdown in 2020.
The insurance industry has a big lobby, and a significant election issue can develop if they threaten to raise premiums; thus, they seem to be permitted to increase their premiums with a lack of transparency regarding their profits, Kotak says.
He says the FSRA must be more active in auditing insurance companies and producing transparent data to the public.
"The FSRA should be reporting data, not on a back page, but the front page of its website, so that the public can fully understand auto insurers' profits in Ontario."