Ontario lawyers and bencher contenders say they are hoping that new proposed rules for alternative business structures limit the corporate influence on lawyers, as a long-standing debate on the issue comes to the fore this spring.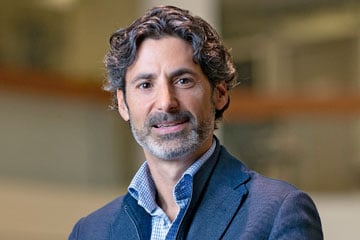 Ontario lawyers and bencher contenders say they are hoping that new proposed rules for alternative business structures limit the corporate influence on lawyers, as a long-standing debate on the issue comes to the fore this spring.
A consultation period for a Law Society of Ontario proposal for lawyers and paralegals to provide legal services through charities and not-for-profit corporations ends Jan. 18.
A report on alternative business structures should come before Convocation this spring, on a topic that has been hotly contested in the past. The issue also emerges amid an election for new law society benchers in Ontario. The next election in Ontario is April 30.
The idea of expanding the legal industry outside of the traditional law firm model has particularly been a hot-button issue in law society elections in the past.
In Alberta's 2017 bencher election, for example, candidates raised concerns about being able to regulate alternative businesses structures. In the Law Society of Ontario's 2015 election, the Ontario Trial Lawyers Association came out in support of candidates that specifically opposed alternative business structures.
Charles Gluckstein has been involved in the issue for several years through the OTLA.
He says the organization had expressed concerns that certain alternative business structures could present conflicts of interest: for instance, a firm might drop a class action lawsuit because it is not moving fast enough to meet profit goals; or it might present quid pro quo opportunities for donors to civil service organizations to get legal services.
He said there was specific concern that Ontario lawyers could fall prey to "bottom line" pressures like those faced by lawyers in the U.K. and Australia.
"[In 2015], we had warned the law society of the risks of having a non-majority-lawyer-run law firm. The law society did listen to us," says Gluckstein.
Gluckstein says that, apart from a few minor tweaks, the law society's proposal has support among trial lawyers, but that it's only the first iteration.
Other, more corporate implementations of alternative business structures may not get the same level of support, he says.
"We really do support [the current proposal]," says Gluckstein. "The concern we have is that the issue of ABS is not put to bed. We do think it is going to keep knocking on the door to expand."
The Law Society of Ontario currently allows a few key lawyer- and paralegal-owned business structures in the province: sole proprietorship, partnership, limited liability partnership, professional corporation, and multidisciplinary practice, according to the law society's 2014 discussion paper on the topic.
So-called alternative business structures provide expanded options for business structures, such as equity financing by non-lawyers or non-paralegals, firms offering both legal and non-legal services, and firms offering legal tech solutions, the discussion paper said. The proposal currently under consideration, however, is specific to civil society organizations, defined by the law society as including charities and not-for-profit organizations, as approved in principle by Convocation in 2017.
In particular, the October 2018 report suggests in more detail a registration process for civil societies, rule changes to the rules of conduct for lawyers and paralegals, a ban on charging clients or accepting referral fees through a civil society, and setting a professional liability insurance requirements, among other options.
A civil society that employs lawyers, for instance, would apply to LAWPRO as a "designated agency," which would give lawyers employed by the civil society a 75 per cent discount, the report said. Civil societies would not be allowed to refer clients to lawyers or paralegals in exchange for donations, and the regulations would exclude entities funded by Legal Aid Ontario, the report said.
In-house lawyers at civil societies may also provide advice to clients with the correct insurance, the report said. Law Society treasurer Malcolm Mercer, who worked closely on the proposal before his election as treasurer last year, says there are no plans to continue the working group on alternative business structures after this proposal is implemented, so there is no intent to expand to other models.
"The hope is that we change the regulatory structure slightly for civil services organizations to add legal services to the service offering that they provide to the people that they serve. That's the essential logic: to try to allow legal services to be provided where we know there are people that need them and in a way which is effective," Mercer says.
"We focused on civil society organizations because that was a clear focus on access to justice without raising collateral
concerns."
Gluckstein says the OTLA, for one, does want this proposal to go forward to fill a void in the legal services landscape.
But one suggestion from the OTLA — echoed in the organization's 2017 submissions to the LSO — is that a fourth principle be added to the proposed regulations, so that "the [Civil Society Organization] cannot directly or indirectly charge any fee from clients in respect of any legal service provided by the CSO to them through its embedded licensees, nor can the CSO take any fee or receive any donation directly or indirectly for referring any matter to a licensee not employed by the CSO."
A statement on behalf of Ron Bohm, president of the OTLA, said the association "did respond to the LSO submitting that we could support the proposal with CSO's as long as there was no conflict of interest through referrals to private for-profit firms."
"Therefore, the CSO should not be charging a fee directly or indirectly through its embedded licensees or take any fee or receive any donation directly or indirectly for referring any matter to a licensee not employed by the CSO," said the statement.
"We also wanted to ensure that the solicitor-client privilege is protected through the licensee working in the CSO multidisciplinary setting with these vulnerable clients. We felt satisfied by the most recent proposal from LSO that this would be the case and therefore we supported the initiative."
Michael Lesage, a Toronto sole practitioner at Michael's Law Firm who is running to be a bencher, says that that access to justice issues are exacerbated not by a lack of lawyers, per say, but by lengthy procedures required by the rules of the justice system.
Adding more types of businesses to employ more lawyers could glut the market with legal services and drive prices down, deterring competent candidates from entering the profession, Lesage says.
"It's a much greater risk of making the situation worse rather than better," says Lesage.
Rebecca Bromwich, a lawyer who is running for bencher and who is program director for the graduate diploma in conflict resolution program at Carleton University, says she is aware some lawyers feel that allowing alternative business structures at all is a "slippery slope." But, she says, the proposal that's on the table now is quite controlled, narrow and thoughtful.
"[W]e have to do better at connecting the supply and demand in a sensible way," says Bromwich.
Tania Perlin is a bencher candidate and a Thornhill, Ont. sole practitioner who also practices across the greater Toronto area. She says she has seen these issues first-hand in family court.
"Having represented in family court women with high-conflict divorces, they may have had to live in shelters at some point. They need access to lawyers but they are not always [able to have] access to that," says Perlin.
A public consultation on regulations for civil service organizations to provide legal services ends Jan. 18, and the next step in the process is for the Oct. 25, 2018 report, from the law society's alternative business structures working group, to go before Convocation this spring, says Susan Tonkin, communications advisor at the LSO.