A Toronto personal injury lawyer is not giving up his fight to reform the province's civil jury process, despite a setback in the Ontario Superior Court of Justice.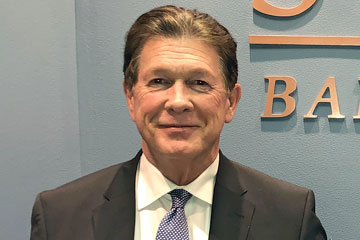 A Toronto personal injury lawyer is not giving up his fight to reform the province's civil jury process, despite a setback in the Ontario Superior Court of Justice.
In Kapoor v. Kuzmanovski, Regional Senior Justice Peter Daley ruled against the plaintiff's motion to either exclude anyone who pays car insurance premiums from the jury pool or give him the right to challenge them for cause.
But plaintiff's counsel Jeff Strype has already applied for leave to appeal the decision to the Divisional Court, claiming drivers should be struck in these cases due to an inherent conflict of interest created by the risk large damage awards pose to their own premium levels.
He says he would like to see Ontario follow the lead of other jurisdictions, such as Quebec and the United Kingdom, where juries are no longer allowed in motor vehicle cases. In others, such as B.C., he says reforms such as a legislated right to challenge jury panel members for cause and expensive jury fees have helped level a playing field that otherwise seems tilted in favour of insurance companies.
"I think we have a serious problem; we're the last bastion of the civil jury in the free world, with the possible exception of the U.S., where they have their own issues," says Strype, the principal at Strype Injury Lawyers in Toronto. "I think I speak for the plaintiffs' bar when I say that this has to be remedied. We need some more openness and transparency about how these triers of fact are arriving at their verdicts."
Trying motor vehicle accident cases without a jury would also have the added benefit of saving time and courtroom space in an era of squeezed resources, according to Strype. As well as the problems caused by judicial shortages, he says, civil cases are more likely to be shunted as the knock-on effects are felt from the Supreme Court of Canada's decision in R. v. Jordan, which imposed strict deadlines on criminal cases heard in Superior Court.
"Jury cases take twice as long as judge-alone trials, so that could them free them up to do so much more work," Strype says.
Ontario's civil jury system effectively allows one party to force a jury trial over the objections of another, unless they can show the case is too complicated for lay people to handle, and Strype says jury notices are almost always filed by the defendant insurers.
He says a major prompt for his investigation into jurors' motivations came with the 2016 case of Mandel v. Fakhim, when Ontario Superior Court Justice Frederick Myers appeared to offer some sympathy for a common plaintiff-side complaint.
The judge commented in his decision that "jury trials in civil cases seem to exist in Ontario solely to keep damages awards low in the interest of insurance companies, rather than to facilitate injured parties being judged by their peers" after a jury awarded a man just $3,000 in damages for physical and emotional injuries for which he had sought $1.2 million.
But that's not the only case that has caused concern, according to Strype, who says he has been inundated with anecdotes from colleagues at the bar and even some former lawyers now sitting on the bench.
"You hear about these cases where the plaintiff says the damages are $800,000 and the judge thinks it should be about $400,000 and the jury comes in with $5,000," he says. "That discrepancy can't be right, but it seems to happen over and over [again]."
A survey commissioned by Strype for the Kapoor case also seemed to lend weight to his claims of jury bias. Of the 300 Brampton, Ont. residents questioned, 73 per cent said they would limit the damages awarded in order to lower their insurance premiums, while the remaining 27 per cent said they would award damages without regard to their premiums.
Strype says the location is particularly significant because residents of the suburban city pay the highest insurance premiums in the country on average. But in his Aug. 8 decision, Daley declined to consider the survey evidence, ruling that it failed to meet the minimum requirements for expert opinion evidence.
"At its highest, it is a summary of data collected without any analysis or opinion expressed as to its validity or reliability. Absent evidence as to the qualifications of its author and absent analysis of the data and a corresponding opinion, no reasonable inferences can be drawn from the proffered Survey," he concluded, later adding that in any case, it "could not reasonably form the basis for the court to take judicial notice of the presence of a wide spread bias among the residents of Brampton."
The Advocates' Society intervened at the hearing following a previous invitation from Daley to appear as a friend of the court because of its broad-reaching membership, encompassing lawyers on both sides of the personal injury bar.
Peter Kryworuk, a partner in the London, Ont. office of Lerners LLP, who appeared for the society, says the invitation was extremely unusual.
"Where we feel we can provide real assistance to the court, we are willing and ready to do so, and this case was right within our area of expertise," he explains. "We weren't advocating for one side or the other but tried to provide a balanced perspective on the important issues before the court."
He told the court that any substantive reform to the civil jury system that allowed for a general challenge for cause would be best done through legislative amendments.
Buy Kryworuk also submitted that s. 3 (3) of the Juries Act, which makes anyone with "an interest in an action" ineligible to serve as a juror, could potentially support the plaintiff's case. If "an interest" was found to include partiality, the society proposed a two-stage test for allowing a challenge for cause, in which the challenging party would first have to demonstrate a widespread bias in the community and then show that jurors were incapable of setting the bias aside, despite judicial pre-screening and trial safeguards.
However, Daley ruled that a review of the jurisprudence on point "makes it clear that the Juries Act does not permit a broad/general challenge for cause, and nor should one be read into the Act."
"The absence of an express provision in the Juries Act or the Courts of Justice Act or any other related legislation or rules allowing for the exclusion of residents from a jury panel who are insured under motor vehicle liability insurance policies warrants dismissing the Plaintiff's request for same. For the same reasons, removing all potential jurors who are ratepayers of automobile insurance premiums from the jury itself would be similarly inappropriate," the judge added. "Similarly, I have concluded that, in the absence of an express statutory provision allowing for a challenge for cause of prospective jurors on the basis that they pay premiums for motor vehicle liability insurance or have same paid on their behalf, the Plaintiff's request for a challenge for cause process in the jury selection in this case must also be dismissed."
Todd McCarthy, a partner in the Whitby, Ont. office of Flaherty McCarthy LLP and counsel for one of the defendants in the case, says he and his client were "quite content" with the ruling.
"It's important to note that jurors are presumed impartial," he adds. "Those of us who have done jury trials can see that jurors step up and do the job very well across the province."