Former students alleged systemic negligence in operation of defunct private boarding school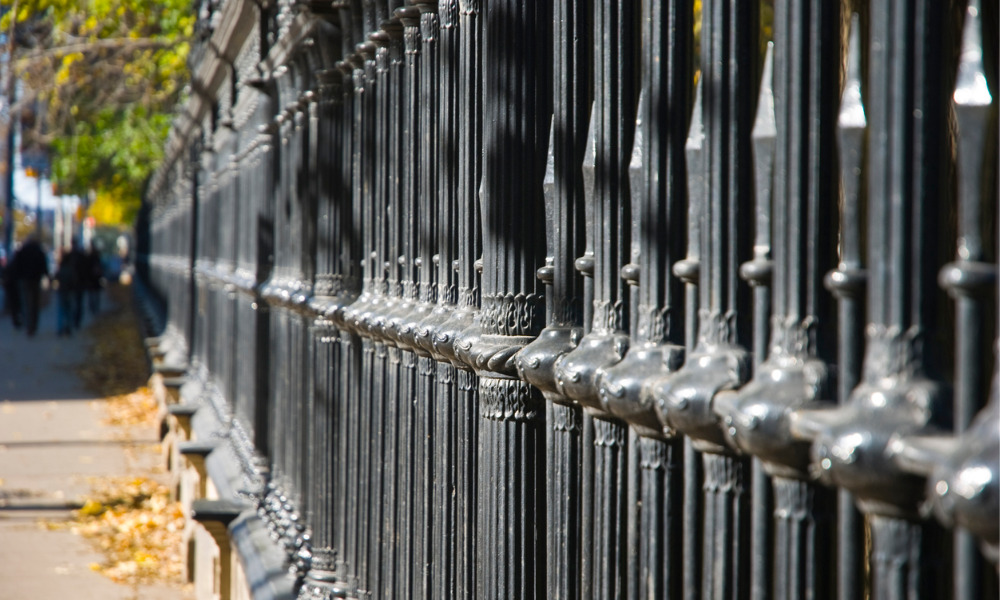 The Ontario Court of Appeal has affirmed a ruling which found that a defunct private boarding school had breached its duties through its disciplinary practices and was systemically negligent in its operations, resulting in foreseeable emotional harm to its former students.
In Cavanaugh v. Grenville Christian College, 2021 ONCA 755, the respondents, who were former students between 1973 and 1997, brought a class lawsuit against the appellants, Grenville Christian College and its former headmasters. They alleged that the appellants had engaged in abusive disciplinary practices, including corporal punishment, public humiliation and other excessive discipline. They claimed that such practices breached standard of care and fiduciary duty owed to them and there was systemic negligence in the Grenville's operations, which caused harm to some students and exposed others to the risk of harm.
In her decision, Superior Court Justice Janet Leiper had ruled in favour of the former students. She also found that the school had breached its fiduciary duty by failing to have policies in place to investigate the abuse claims.
On appeal, the appellants contended that Justice Leiper erred in relying on the evidence of the respondents' expert witness, Rosemary Barnes, about the concepts of abuse and emotional harm. They further contented that she erred in ascertaining that their disciplinary practices resulted in foreseeable emotional harm and there was systemic negligence based on such practices directed at individual students. They also denied that they breached their fiduciary duty.
In its ruling, the Court of Appeal held that Justice Leiper made no reversible error in her findings on the issues.
The court determined that Justice Leiper neither misconstrued Barnes' evidence nor overlooked the fact that Barnes was testifying about modern concepts of abuse and emotional harm.
According to the court, the fact that Barnes referred to various categories of child abuse – including spurning, terrorizing, isolating and exploiting – using terminology that was employed in a 2016 document entitled, "The Ontario Child Welfare Eligibility Spectrum," did not mean that these were new concepts of abuse and harm unknown to the appellants. The court added that the document simply provided a helpful resource for Barnes in identifying certain types of abusive conduct.
The court rejected the appellants' contention that their disciplinary practices did not result in foreseeable emotional harm to the respondents.
While Barnes was asked, in relation to corporal punishment and sexualized abuse, to demonstrate that some aspects of the appellants' disciplinary practices might not have caused harm, her evidence did not show that emotional harm caused by such practices would not be foreseeable to the appellants or recognized by a reasonable school administrator. Rather, the evidence suggested that the appellants knew or ought to have known that their disciplinary practices could cause foreseeable emotional harm, the court stressed.
Contrary to the appellants' argument, Justice Leiper did not determine their systemic negligence based only on the disciplinary practices directed at individual students.
In ascertaining the appellants' systemic negligence, the court said that Justice Leiper focused on how the Grenville was run and the disciplinary practices that had been employed in its operations. She did not make any inference that harm to a single student constituted harm to all the respondents, the court explained.
The court agreed with Justice Leiper's finding that the appellants breached their fiduciary duty for failure to have any policies in place to investigate abuse claims and ensure that their students would not suffer harm.
Paul Pape of Pape Chaudhury LLP and David Boghosian of Boghosian + Allen LLP represented the appellants. Acting for the respondents was Loretta Merritt of Torkin Manes LLP and Sabrina Lombardi of McKenzie Lake Lawyers.