He was sentenced to 12 years, but is believed to have fled to Uganda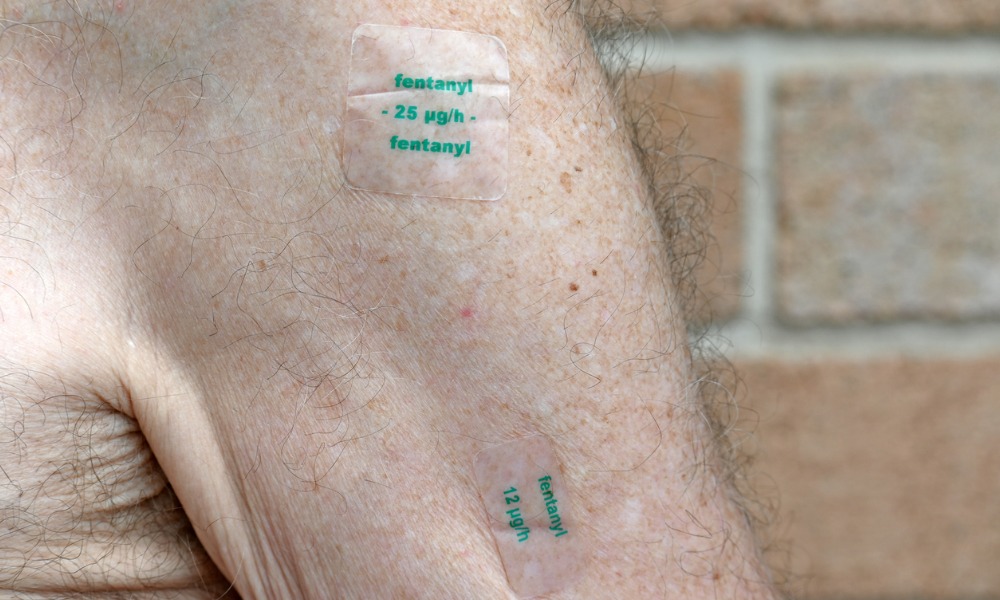 A former Toronto-area doctor sentenced to 12 years for trafficking in opioids has had his licence revoked by the Ontario Physicians and Surgeons Discipline Tribunal, even though he disappeared while his conviction was under appeal.
Dr. George Otto "committed professional misconduct by being found guilty of an offence relevant to his suitability to practise medicine, fentanyl trafficking, and by engaging in disgraceful, dishonourable and unprofessional conduct through breaching his bail conditions," said a tribunal decision recently made public.
"The appropriate penalty for this misconduct is the revocation of his certificate of registration," the ruling states. However, the tribunal decided that giving Otto an official reprimand would "not serve a useful regulatory purpose," as it is believed that he fled to his native Uganda while his case was under appeal.
In revoking his licence, the tribunal noted that Otto "used his position as a physician to take part in a drug trafficking scheme that put lives at risk." For profit, "he wrote unnecessary prescriptions for fentanyl that was later sold to users."
Convicted of trafficking in fentanyl
The tribunal decision pointed to the reasons for the sentence in R. v. Otto, 2019 ONSC, in which the trial judge described a fentanyl trafficking scheme and Otto's role in it. Over about 5½ months in 2015 and early 2016, Otto prescribed about 4,000 patches of fentanyl without a medical need. Patients were paid to fill the prescriptions at a pharmacy owned by another participant in the scheme, Shereen El-Azrak. The patients then handed the drugs over, and they eventually made their way to end users.
Otto received as much as $1,500 per prescription, and the trial judge noted that Otto's patient charts "reveal scant, if any, justification supporting the legitimate prescription of fentanyl." The judge also found it "inconceivable that [Otto] would have honestly but mistakenly or incompetently prescribed the quantities of fentanyl he did in relation to the ailments presented by the purported patients."
A jury convicted Otto of trafficking in fentanyl and the trial judge sentenced him to 12 years in prison. However, he violated his bail conditions while awaiting trial by breaking his promise not to prescribe certain narcotics and eventually disappearing and not taking part in his appeal
Otto agreed not to prescribe narcotics listed under Schedule 1 of the Controlled Drugs and Substances Act before his trial, but over the course of a year, his patients filled 798 prescriptions he wrote for Schedule 1 narcotics. These mainly were Tylenol #2 and Tylenol #3.
Under the Health Professions Procedural Code of the Regulated Health Professions Act, a member of a health profession has committed an act of professional misconduct if they have been found guilty of an offence relevant to their suitability to practise. The tribunal decision said, "it is self-evident that misusing his prescribing privileges to traffic in opioids is relevant to [Otto's] suitability to practise medicine. The College has established this allegation of professional misconduct."
Similarly, Otto's "failure to respect the condition of his bail prohibiting him from prescribing Schedule 1 narcotics is an act or omission relevant to the practice of medicine that, having regard to all the circumstances, would reasonably be regarded by members as disgraceful, dishonourable or unprofessional."
The tribunal noted the bail conditions protected the public, and Otto had agreed to respect them. "He breached them many times," the tribunal said, and "it was his responsibility "to ensure that he knew which medications were on Schedule 1 and not prescribe them."
Despite proper notification, Otto did not participate in any of the disciplinary proceedings. As there was no defence, the Tribunal held the hearing in writing, with the College presenting its evidence by affidavit.
Otto has disappeared, likely fleeing to Uganda
Otto's current residence is unknown, but news reports indicate that he is likely in Uganda, which has no extradition treaty with Canada.
Shortly after his trial and conviction, Otto filed a one-page, four-point notice of appeal, arguing the trial judge erred on questions of law and that his sentence was harsh and excessive. Not long after that, Justice Benjamin Zarnett granted Otto judicial interim release, with his brother putting up $100,000 bail.
Otto's Canadian and Ugandan passports were seized, and he was ordered to reside in a rented home in Richmond Hill. (He had previously sold a large house for $3.445 million).
The court ordered Otto to remain in Ontario, he did not show up when expected to surrender himself on Nov. 27, 2020. Five weeks later, a warrant was issued for police to arrest George Otto and to deliver him to any jail in Canada.
James Bray, a lawyer with Daniel Brown Law LLP who has handled many extradition cases, says that Canada does not need an extradition treaty with another country to ask that someone be extradited. However, "extradition to or from a country with which Canada does not have a treaty is very rare."
Bray adds: "The government of Canada could make a request to the government of Uganda for extradition of the doctor if the Canadian government has the will to do so. The government of Uganda would then have to decide how to respond to the request – It is very hard to say how they might respond."
If Otto were to travel to a third country with which Canada has an extradition treaty, and Canada learns of this, Bray says, "he could be arrested and extradited from that third country to Canada."
This is possible, Bray says, "although the likelihood of it happening depends on the country and the government of Canada's knowledge of his whereabouts."
Doctor's accomplice sentenced to 13 years
Otto's main accomplice, the pharmacist El-Azrak, was sentenced to 13 years in prison on the trafficking offence, and given a 10-year sentence for possession of fentanyl for the purpose of trafficking, to be served concurrently.
"She abused this position for personal gain," wrote the trial judge who sentenced her. "The breach of trust here is severe. The volume of drugs involved and the length of time over which the crime occurred are also extremely aggravating factors."
The judge added that El-Azrak "is not an addict. Her "only apparent motivation" was greed.
"While the funds were not located, [El-Azrak] clearly trafficked in fentanyl for profit. As a pharmacist, she would have also been aware of the deadly effects of this drug in the hands of addicts."
"Had it not been for [her] unique medical circumstances, I would have imposed a higher sentence."
The pharmacist was diagnosed with a rare syndrome called Von Hippel Lindau Disease. The disease affects the nervous system, kidneys, pancreas, eyes, and other parts of the body. It leads to tumours in the nervous system, cancer in the kidneys, pre-cancerous lesions of the pancreas, and haemangiomas of the retinae.