Court gives guidance on range of sentence for fentanyl trafficking: lawyer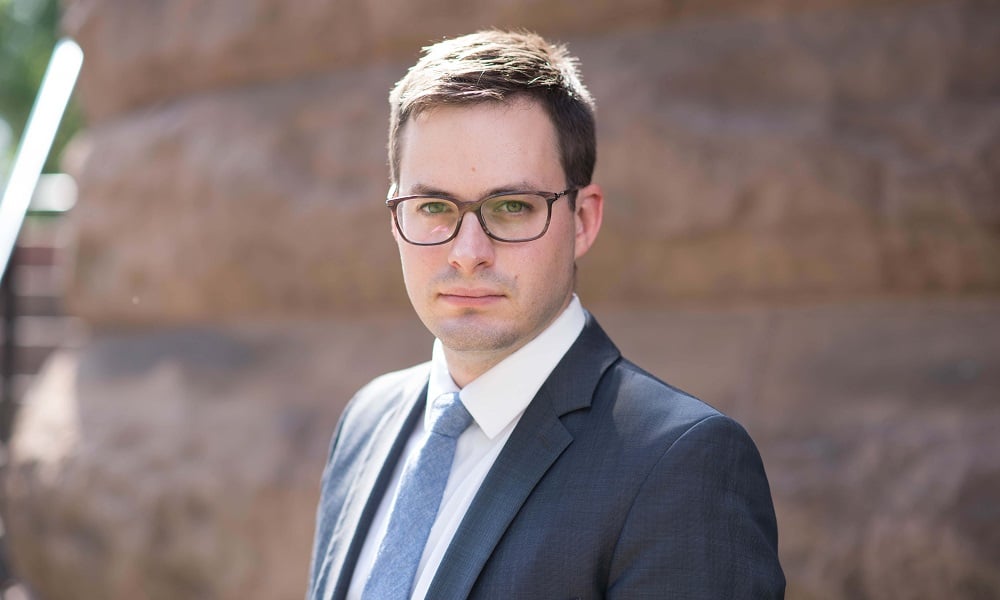 The Court of Appeal shaved four years off a man's sentence for fentanyl trafficking, in a decision the man's lawyer says will serve as a guide to lower courts which still lack a clear range of sentencing for the drug.
"Fentanyl is a huge problem in Ontario and in virtually every community. And it is still not clear what the range of sentence should be for trafficking," says Jeffery Couse, a criminal defence lawyer with Edward H. Royle & Partners LLP.
"The Court of Appeal declined to commit to a particular range of sentence for fentanyl trafficking – or trafficking of substances that have been adulterated with fentanyl – but the Court of Appeal did provide some guidance on the range of sentence for this particular offense."
In a decision released Monday, Justices Eileen Gillese, Kathryn Feldman and Bradley Miller found the sentencing judge had failed to consider the appellant's rehabilitative prospects and had erred in how he dealt with the appellant's pre-sentence report. John Disher was appealing his 12-year sentence and the Court replaced it with one of 8 years.
"Even in a serious case involving fentanyl trafficking, where you're dealing with someone who has a prior, related record, the Court is always required to consider an offender's rehabilitative prospects," says Couse, who acted for Disher. "And one of the things that the Court of Appeal does in Mr. Disher's case is reaffirm that principle; that rehabilitation is always relevant."
On Oct. 18, 2017, police executed a search warrant on Disher's hotel room in Welland, Ont. They found 42.6 grams of "mixed powder substances" including heroin fentanyl and carfentanil, 47.5 grams of marijuana, two spring-loaded knives and packaging material, said the decision. Disher was not there at the time of the search but was arrested that evening after a traffic stop. With him was Reana Weaver. Both had illegal drugs and cash and Disher had a pair of brass knuckles.
When arrested, Disher was on recognizance for other drug charges and had been released from custody just two weeks before. Disher pled guilty and testified at Weaver's trial that all the drugs and weapons were his. But ultimately, she was sentenced to seven years.
Both Disher and Weaver sought leave to appeal their sentences.
Disher said the sentencing judge, Superior Court Justice James Ramsay, had disregarded his pre-sentence report. But as the Crown did not dispute the facts in the report, Ramsay should have allowed counsel the opportunity to bring additional evidence or make submissions on the report's reliability, he argued.
The Court of Appeal agreed. "As the Crown took no issue with the Report, if the sentencing judge was not satisfied with its reliability, at a minimum, he should have advised counsel of his concerns so that counsel had an opportunity to address them," said the decision.
The other point accepted by the Court was Ramsay's misapprehension of the contents of the pre-sentence report. Ramsay had said Disher did not report with certainty that he had been abused as a child, whereas the report recounted repeated physical and emotional abuse by Disher's stepfather.
According to R. v. Lacasse, 2015 SCC 64, appellate intervention in a sentencing error is only justified when that error had an impact on the sentence, said the Court. Ramsay's brushing off Disher's rehabilitative potential had that effect, the Court found.
In determining a "fit sentence in all circumstances," the Court found Disher had "significant" aggravating factors. At 34, he had a serious criminal record spanning 15 years. He reoffended within two weeks of his last release and was selling fentanyl in Welland, Ont., a community with an acute opioid problem.
On the mitigating side, Disher has a crystal methamphetamine addiction, pled guilty and demonstrated "some rehabilitative potential" while awaiting trial, having participated in nearly every inmate program available.
The caselaw the Court considered for trafficking in Fentanyl all involved sentences of around 6-8 years. Those cases included accused who, like Disher, had prior convictions.
Both Disher and Weaver were successful in reducing their sentence. Disher was given eight years, minus 7.5 months for pre-trial custody and Weaver received a four-year sentence, with credit for six-months pre-trial custody.