Updates apply to all types of proceedings, including criminal, civil, family law matters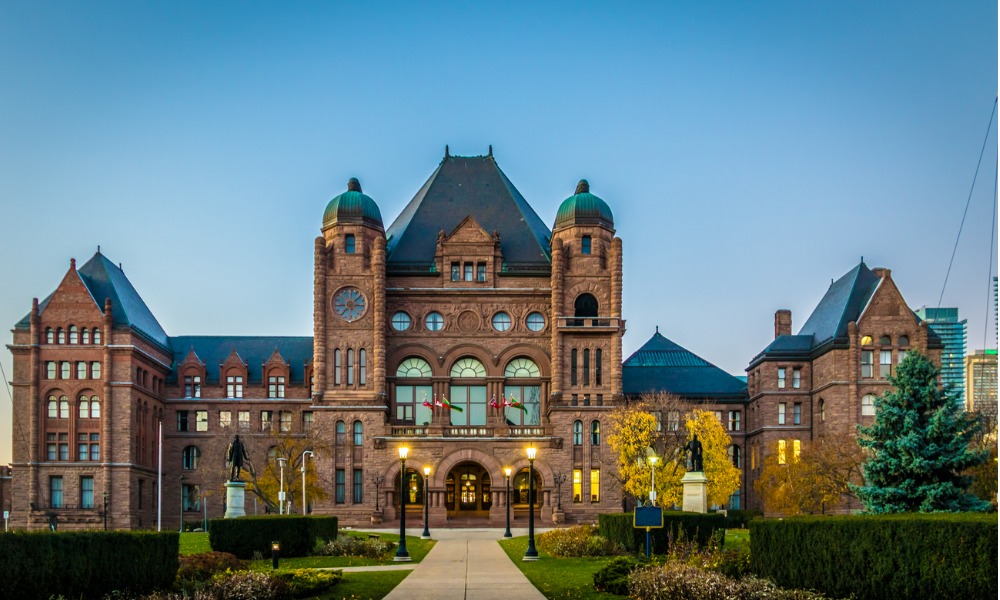 Changes made under the Accelerating Access to Justice Act will enable document filing in French at Ontario's courthouses and requests to translate filed documents from French into English or vice versa, effective Feb. 1, 2022.
"This Act will strengthen French language services in courthouses across the province," said Caroline Mulroney, Ontario's minister of Francophone affairs, in a news release from the Ministry of Attorney General. "It is an additional step forward that highlights our government's commitment to our Francophonie and our determination to support its full development."
The updates, which apply to all types of proceedings, including criminal, civil and family law matters, seek to strengthen access to justice for Franco-Ontarians, to offer Francophones an improved and more consistent experience when accessing the court system and meet expectations for how justice can be delivered.
"Ontario's Francophone community holds an important and unique position in our province's past, present and future," said Doug Downey, Ontario's attorney general, in the news release. "Our government is committed to respecting, protecting and advancing the fundamental rights, gains and progress that Franco-Ontarians have worked for over the course of generations."
The changes aim to build upon the province's efforts to enhance access to justice for Francophones. Between 2015 and 2017, the Ontario government conducted a pilot project at the Ottawa courthouse to offer timely and seamless access to justice in French, followed by pilot projects in Sudbury and North Bay. These action plans have developed best practices, which can be implemented locally and across Ontario to improve services for Francophones.
Among Ontarians, 1.5 million speak French, and over 620,000 identify as Francophones, meaning Ontario has the biggest French-speaking community in the country except for Quebec.
Ontario's Access to Justice in French Advisory Committee, established in 2018, aims to offer ongoing advice and guidance to Ontario's attorney general regarding developing strategies for promoting access to justice in French.
"We are determined to work with justice partners and participants to accelerate access to justice across Ontario, including in Francophone, rural and Northern communities," said Downey in the news release.