Marcus Sixta says different models of legal representation needed to address access to justice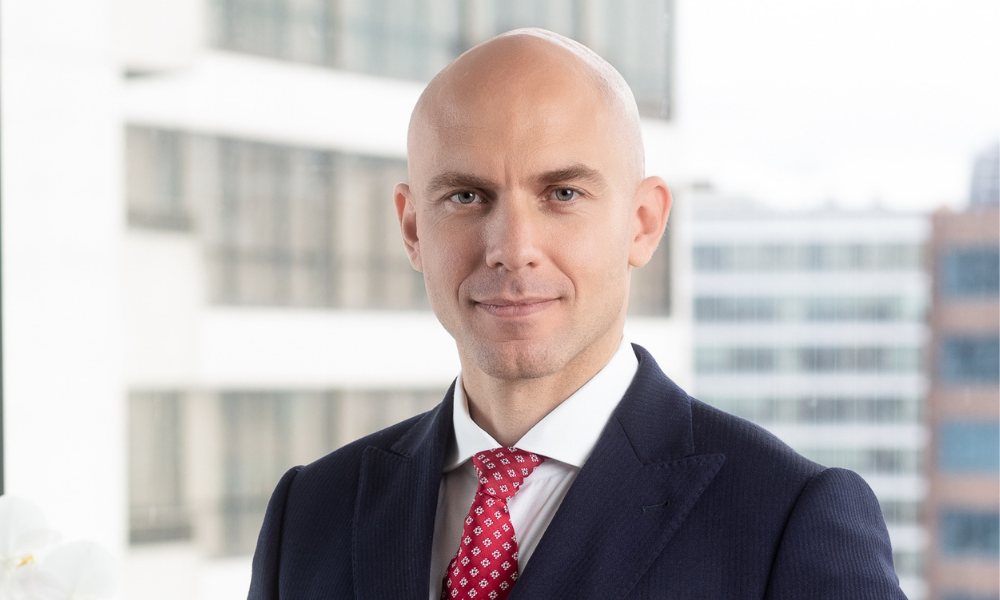 Mediator and founder of Crossroads Law, Marcus Sixta, launched a self-help legal coaching platform to improve access to justice for self-represented litigants.
Coach My Case provides an alternative to the traditional legal services model, specifically to assist people who are self-representing in court, mediations or in arbitrations by providing them with a "client centered legal coaching and legal navigation service, so they represent themselves better and with more confidence," Sixta says.
"We provide people with lawyers or paralegals depending on a person's budget and their needs to help them in their case by either providing them with legal advice and direction, research, drafting of memos, editing pleadings, drafting affidavits, or just giving them general advice on how to appear in court."
Sixta says Coach My Case is exclusively remote and focuses mainly on legal coaching and legal navigation. "This alternative legal services company was established really as a response to the access to justice crisis that's happening in the Canadian court systems right now."
Marcus said he was inspired to start Coach My Case because in the past 10 years he worked in family law, he noticed many people in the court system without any legal representation.
"This created issues not only for them on their individual files, but it also created issues for the system, because people who go to court without any assistance quite often don't understand the processes. Things may be filed incorrectly, or they may not file the proper documents," he says.
"They appear before judges who sometimes get frustrated, has to provide that person with information on the process and then ultimately end up adjourning the matter, and so it can create a lot of extra time and waste of court resources."
"There are judges and lawyers and academics who have been commenting on this issue for quite some time, including the former Chief Justice of the Supreme Court of Canada, the Honorable Beverly McLaughlin.
Sixta says having different models of representation in the legal landscape is a practical way to tackle the access to justice crisis in Canada. "Up to 70 per cent of cases in civil courts involve at least one person who's self-represented," he says.
He says that budget cuts to legal aid funding make it "harder than ever before" for someone to qualify for a legal aid lawyer.
With Ontario legal aid budget slashed by 30 per cent in 2019 and B.C legal aid budget cut by 40 per cent in 2002, Sixta says a person who earns an annual income of over $25,000 and owns any major asset will "simply not" be getting a legal aid lawyer, and if their yearly income is less than $70,000, they likely do not have enough money to hire a lawyer to go to court for them.
"There's been surveys done by Canadian Lawyer which indicate that the average trial costs for a family law case is about $35,000, but that doesn't even include all the steps that may be required beforehand including any negotiation or discovery or applications, all of which can substantially increase the costs."
As a result of all this, Sixta says most middle-class Canadians do not have the funds to retain a lawyer to take their case to trial, and many people end up representing themselves.
The Coach My Case legal platform operates on a "pay-as-you-go model," and clients can choose when and how to utilize the coaching services.
"There's no need for a big expensive retainer. People just provide their credit card details and use our services when they need it," Sixta says. "If somebody has a legal issue and they need help on one occasion, that's fine. If they have an ongoing legal problem and need assistance over months or years, that's fine as well. If they just need help on one aspect of their file like putting together the pleadings, then that's okay, and essentially that way they have control over how much they spend."
He says "unbundled" legal services are offered across Canada, and lawyers in every province provide legal coaching, but the goal of Coach my Case is to provide legal coaching in the "most client centered way possible" to make the legal process as easy as possible.
He hopes more lawyers see the platform as a viable option for a legal business and an incentive to enter the legal coaching space and provide these services.