Self-represented litigants are typically able to expect some flexibility from the judicial process, but there are risks when they try to manage a case without a lawyer, illustrated by a significant costs award in a recent family law case, some lawyers say.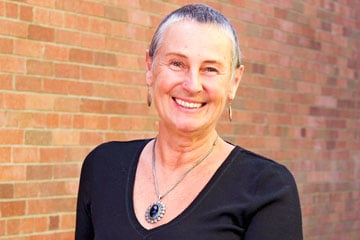 Self-represented litigants are typically able to expect some flexibility from the judicial process, but there are risks when they try to manage a case without a lawyer, illustrated by a significant costs award in a recent family law case, some family lawyers observe.
While access to justice has become an issue of great concern in family courts, some who venture into a courtroom without legal representation do it as a matter of strategy, says Adam Black, a Torkin Manes LLP partner in Toronto.
In Kirby v. Kirby, Katherine Kirby made the decision to proceed on her own, without the assistance of a lawyer. But that approach ended up backfiring, costing her $150,000 in costs.
It took 17 years for the case to finally come to a conclusion in what Justice Clayton J. Conlan of the Ontario Superior Court of Justice described in the January costs decision as a 'marathon matrimonial struggle,' attributing much of the delay to the self-represented litigant.
"Justice Conlan points the finger at Ms. Kirby as being responsible for much of the prolongation of the hearing. I would say that that is, that prolongation, arises from that strategic decision to represent herself," says Black.
He further observes that this isn't a situation of someone representing themselves because they can't access services. Kirby, he says, represents a tactical decision in which Katherine Kirby tries to take advantage of the court, creating a series of delays at the expense of the other side.
"The litigant has been found, consequently liable for costs. I guess that's the warning signal for those who make this strategic decision," says Black. "The message I would take away is deciding to represent yourself for strategic reasons and then prolonging a case unnecessarily may give rise to some cost exposure."
Conlan decided that while neither party was wholly successful, Ian Kirby was more successful and deserved costs.
In his determination on costs, Conlan said that while access to justice is often responsible for "the proliferation of self-represented litigants in family law cases" some do it with the belief that the judge will act as their advocate.
"There is nothing wrong with self-representation. What is wrong, though, is hijacking the proceeding at the expense of the other side (who has counsel) and then expecting mercy from the court when it comes to deciding costs," said Conlan.
The point of costs, he added, is to partially indemnify successful litigation, encourage settlement and to sanction and deter inappropriate conduct by litigants.
He found that Ian was more successful after trial than Katherine and that he made greater efforts to settle, was better prepared and "behaved much more admirably during the trial." He found her unreasonable, that she made "wild allegations."
"She single-handedly caused the hearing to be significantly longer than it should have been," said the judge.
He found her behaviour "is worthy of serious condemnation by this Court."
The judge said: "Awarding to Ian every cent of the $190,438.63 is in the cards" because she was often unreasonable in her dealing with the court.
Instead, he ordered that she pay costs in the total all-inclusive amount of $150,000, attributing part of her behaviour to her psychological problems.
The decision, however, fails to fully address the legal capacity of the former wife, says Michael Marra, firm counsel for Whaley Estate Litigation Partners in Toronto who wonders how the litigation could have proceeded without a legal guardian.
Because family litigation is primarily an adversarial, evidence-based process, if the litigant doesn't raise an issue, the judge is unlikely to address it, says Marra. And since Katherine Kirby represented herself, the case went ahead without addressing whether she had the legal capacity to fully participate in the case.
University of Windsor family law professor Julie McFarlane, project director of the National Self-Represented Litigants Project, says Kirby stands out as a sort of stereotype of self-represented litigants.
"It's an absolutely appalling case," she says. "The thing that really stands out for me about this case is it takes the stereotypes of self-represented litigants that we see very consistently in other case law and it just uses them and applies them to the judge's understanding of the situation with no nuance and no subtlety."
In Kirby, McFarlane sees the former wife as being disadvantaged by her disability and effectively being penalized for it. That's a scenario that appears in the case law database, she adds, "that people with disabilities, they are acknowledged in one sentence and then they're punished for them."
"The data shows, big surprise, that self-reps usually lose," she says.
The National Self-Represented Litigants Project found that the use of summary judgement motions brought against self-represented litigants have increased by 800 per cent in the past 10 years. And the success rate in summary judgement applications is 98 per cent against the self-represented litigants, she adds.
In addition to those legal risks, the project also identified a financial one which McFarlane was surprised to see. Many start out using lawyers in family law cases but run out of money. The project found 53 per cent of self-represented litigants had lawyers to begin with.
"And that number is consistent with other studies in other parts of the common law world," she says. "The other implication of that, is that not only have these folks already spent a lot of money, but some of them still haven't paid for it. So the self-reps in the system are often carrying debt, unpaid legal bills."
But she identifies the emotional risk as the most significant for self-represented litigants. They are obviously vested in the case, which she says brings frustration and they become entrenched in their personal issues and even obsessed.
"They get themselves into this small, dark, angry, isolated place and then everybody says: 'See, I always told you self-reps were crazy.' It becomes a self-fulfilling prophesy, and I think that's one of the hardest parts of all," says McFarlane.
The situation is further complicated by the self-represented litigant not knowing what they don't know, says Russell Alexander, principle of Russell Alexander Collaborative Family Lawyers based in the Whitby area.
They might be able to share in an asset, like a pension or an investment. But if they don't know that they have a right to that, the issue may not be raised and the opportunity is forfeited, he says.
"The basic tenet of any agreement in Ontario is you want proper disclosure so you can make an informed decision as to the compromises you make," he says. "So being self-represented you may not get the full picture" on assets and rights."
But, like McFarlane, he sees the emotional weight as often overwhelming. Alexander has had clients who were so anxious and nervous that they were unable to follow the proceeding and needed to be de-briefed afterward. That could be quite detrimental to an individual who tries to go at it without representation, particularly if they're trying to make a decision.
Alexander points to unbundled legal services as a partial solution. Individuals can seek a lawyer's help in drafting a document or get coaching to prepare an argument to help them with their case when they can't afford to hire a lawyer for the entire case.
"This is sort of the fine line for the court to balance fairness and the process for unrepresented litigants and also enforcing cost consequences if they're unprepared or being unreasonable," he says, "because fairness also needs to be delivered to the party who has hired a lawyer and who is prepared and is ready to go."