Judges were appointed in Sarnia, Hamilton, Windsor and Ottawa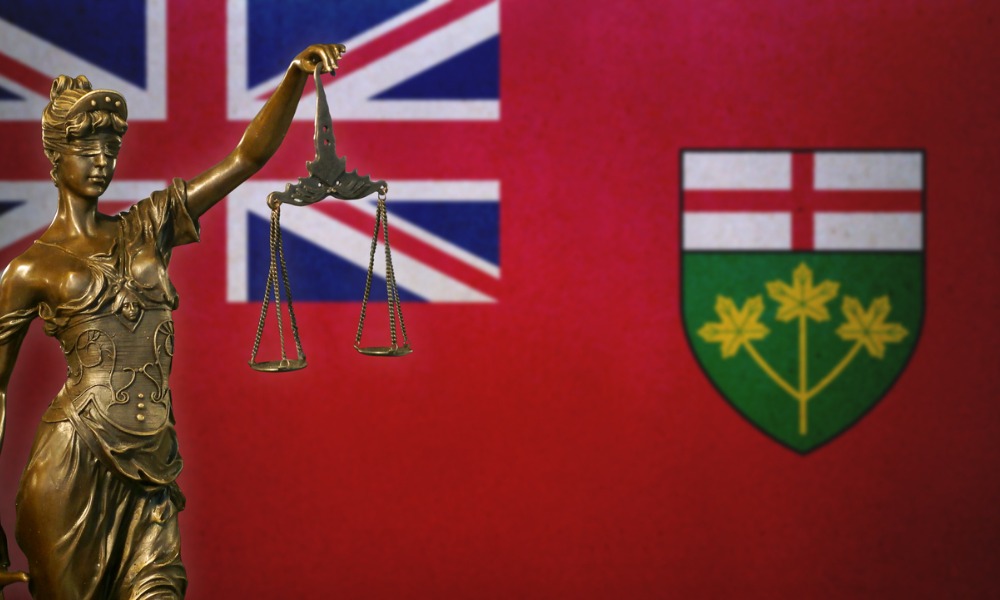 Minister of Justice and Attorney General Arif Virani has announced the appointments of several judges to the Superior Court of Justice of Ontario. Jason Howie was appointed in Sarnia, Sandra Antoniani in Hamilton, Jennifer Bezaire in Windsor, and Alexandre Kaufman in Ottawa.
Jason Howie was a partner at How Johnson Barristers & Solicitors in Windsor. He earned his law degree from the University of Windsor. Howie worked as an associate at Wilson Walker Hochberg Slopen, now Miller Canfield, before he opened his practice.
Howie was a member of The Advocates' Society, the Essex Law Association, and the Essex County Family Law Lawyers Association, where he served as president and vice president. He was a long-time Essex County Superior Court of Justice Bench Bar Committee member. He was also selected as a representative to the provincial family law working group of the Superior Court of Justice.
Sandra Antoniani completed her law degree at the University of Manitoba. She practised as a criminal defence lawyer in Toronto for ten years. She then worked with the Public Prosecution Service of Canada, where she prosecuted offences under the Income Tax Act, the Environmental Protection Act, the Immigration & Refugee Protection Act, and the Controlled Drugs and Substances Act. For the past five years, Antoniani has led a small firm of criminal lawyers and paralegals, conducting hundreds of federal prosecutions each year in Hamilton and Brantford.
Jennifer Bezaire was a managing partner at Greg Monforton & Partners Injury Lawyers. She articled and was an associate lawyer at Fraser, Milner, Casgrain LLP, now Dentons LLP, in Toronto. In 2004, she joined Greg Monforton & Partners, where she practised injury law exclusively. Bezaire was also an executive member of the board of directors of the Ontario Trial Lawyers Association, an appointee to the Ontario Civil Rules Committee, a member of the Product Technical Advisory Committee of the Financial Services Regulatory Authority, and co-chair of the Windsor-Essex Bench and Bar Committee.
Alexandre Kaufman earned a law degree from Queen's University. After completing his articles with Blake, Cassels & Graydon LLP, he worked as a litigator for the Federal Crown with the Department of Justice's Civil Litigation Section and as a Crown prosecutor with the Public Prosecution Service of Canada.
Kaufman's practice encompasses administrative law, constitutional law, commercial law, trade remedies, human rights and employment law and torts. In 2018, he was appointed associate justice with the Superior Court of Ontario, where he presided over civil, family and bankruptcy matters.
Minister Virani commented, "I wish Justices Howie, Antoniani, Bezaire, and Kaufman every success as they take on their new roles. I am confident they will serve Ontarians well as members of the Superior Court of Justice."