The illustration notes the timelines, in days, for various steps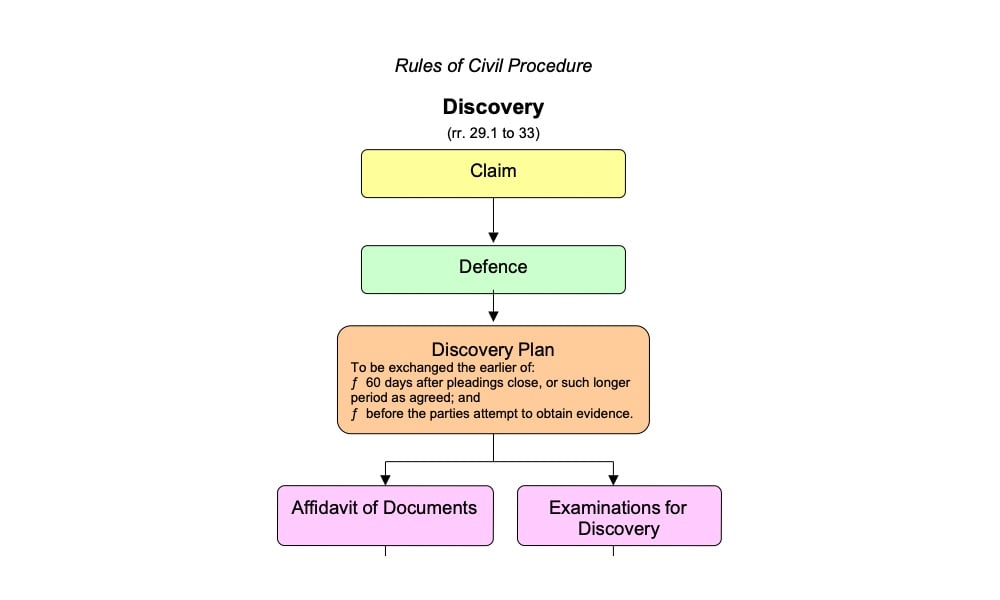 The process behind the Rules of Civil Procedure — changed on Jan. 1 — is reflected in a series of flowcharts released this month by the provincial government.
The guide illustrates simplified procedure under rule 76, ordinary pretrial procedure, filing for motions and applications, expert evidence, mandatory mediations and case management. It also includes a detailed breakdown of different paths to dismiss an action for delay.
The illustrations, while uncomplicated, also point to different form requirements, and differences by city or region. It also notes the timelines, in days, for various steps of the processes.
The flowcharts are available here.
Monday also marked the move of Toronto Superior Court of Justice civil court operations to 330 University Avenue. Civil court hearing and filings, previously at 393 University, are set to move to the 5th, 7th, 8th and 9th floors, court operations postings said. The counsel lounge is on the 9th floor under the new layout.
Postings said the 5th floor is now courtrooms, motion rooms and settlement conference rooms; the 7th floor is courtrooms, court operations and civil trial coordination; the 8th floor is courtrooms, settlement conference rooms and civil intake/file review; and the 9thfloor is courtrooms, settlement conference rooms, counsel lounge ,commercial bankruptcy and estates.