The resource covers pre-hearing preparation, technological requirements and document management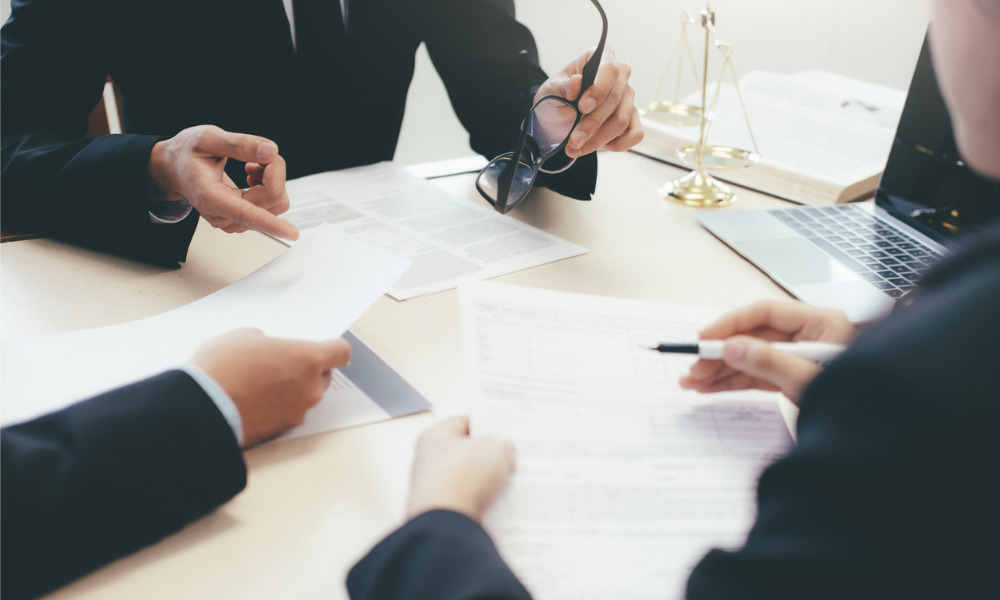 The E-Hearings Task Force, co-established in March by The Advocates' Society, the Ontario Bar Association, the Federation of Ontario Law Associations and the Ontario Trial Lawyers Association, has published its "Best Practices for Remote Hearings."
The resource covers various aspects of remote hearings, such as the preparation of parties and witnesses, cooperation among opposing counsel and parties, the advanced discussion of certain issues, the conduct of test runs to check on the hearing technology, document management and court etiquette.
The resource shares tips and recommendations regarding on-screen presentation and hardware and software requirements. It also provides checklists on readying one's system for a remote hearing, on reviewing certain matters with the judge prior to the hearing and on preparing for a meeting with an adjudicator.
Marie-Andrée Vermette, partner at WeirFoulds LLP and co-chairperson of the task force, said that the resource aims to assist lawyers and parties in adapting to the changes caused by the COVID-19 pandemic.
The resource applies to all remote hearings before adjudicators, including motions, applications, case conferences, pre-trials and trials.
While the resource sheds light on best practices, it emphasizes that those involved should still consult the local practice directions, rules of the court and other directives prevailing in the judicial region concerned. It also stresses that the suggested practices are subject to the discretion of the adjudicator.
The appendices include links to other relevant resources, such as court policies, practice directions, information for self-represented litigants and guidance on civility, paperless trials and remote hearings.
The E-Hearings Task Force, which seeks to help in expanding the virtual access of the courts throughout the public health crisis, will periodically review the resource to ensure that it stays up to date with the latest developments.
Kathryn Manning, partner at DMG Advocates LLP, co-chairs the task force alongside Vermette. Other members of the task force include Carolyn Anger, Brent Arnold, Sara Auld, Katy Commisso, Sheila Gibb, Charles Gluckstein, Scott Hutchison, Pheroze Jeejeebhoy, Trevor Kestle, Barb Legate, Andrew Little, Sabrina Lucenti, Faisal Mirza, Kristin Muszynski, Joseph Obagi, Michael Robb, Allison Speigel, Anne Turley, James Vigmond, Suzanne Amiel and Roy Bornmann.