'In my view, in 2020, use of readily available technology is part of the basic skillset required of civil litigators,' says judge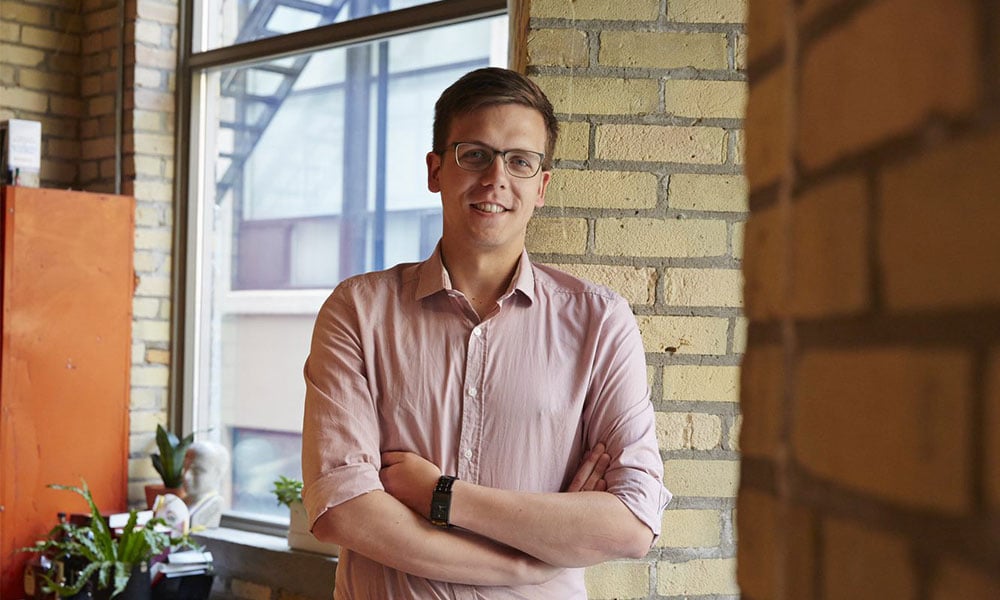 An Ontario judge said "we should not be going back" to costly personal attendance in court, comparing it to writing with a quill and ink.
In the May 4 decision, Arconti v. Smith, 2020 ONSC 2782, Justice Frederick Myers rejected a lawyer's objections to proceeding through a video-conference mini-trial.
The plaintiffs in the case were concerned about being physically separated from their lawyer "to assist with documents and facts during the examination," the decision said. The plaintiffs were also concerned a video trial would make it difficult to assess a witness's demeanour, would allow the defendants to engage in "sleight of hand," and would rob the trial of "solemnity and a morally persuasive environment."
"In my view, the simplest answer to this issue is, 'It's 2020'," wrote Myers. "We no longer record evidence using quill and ink. In fact, we apparently do not even teach children to use cursive writing in all schools anymore. We now have the technological ability to communicate remotely effectively. Using it is more efficient and far less costly than personal attendance. We should not be going back."
Myers said that while "[t]echnology is a tool, not an answer," he said that he would not delay the trial due to "an amorphous risk of abuse." He noted that it would not be difficult to improperly prompt a witness off-camera — but that hand signals can also be thrown in physical courtrooms. Myers also noted that the case involved legal professionals as witnesses, since the dispute was about whether a lawyer had properly advised the plaintiffs during settlement negotiations.
"While it is important to remain vigilant against the risk of fraud and abuse, I do not believe that we have yet reached a point where we presume it either. This is especially the case where a lawyer is to be examined," said Myers. "While no one is immune from cheating, regulated professionals must maintain professional ethics and have their licenses at risk. Their professional reputations are their lifeblood."
The ruling noted there was a "good argument" made that a witness sitting in his or her favourite chair at home on video may not feel the same pressure of the occasion as a witness who is face-to-face with an adversarial lawyer in court. But Myers said that he did not find any due-process concerns inherent to the video-conference format.
"In my view, in 2020, use of readily available technology is part of the basic skillset required of civil litigators and courts. This is not new and, unlike the pandemic, did not arise on the sudden," Myers wrote.
Myers did say that the courts need to help people who are uncomfortable with technology by connecting them with training and education.
"Parties and counsel may require some delay to let one or both sides prepare to deal with unfamiliar surroundings," wrote Myers. "In other words, just as all litigators have had to learn how to deal with juniors conveying information during an examination or argument in court, there are ways to do the same thing with technology. . . .We are learning new ways to do things and they feel less 'good' because we do not yet have the same comfort with the technology that we have with our tried and true processes."
While Myers came out in favour of the video mini-trial, he wrote that he agreed with the plaintiff's lawyer in that "it does appear that there is some loss of solemnity and personal chemistry in remote proceedings."
"[T]he great fears expressed in case law by those who have never actually used the technology may not be as significant as feared. I agree with this view," wrote Myers.
"As things stand at present, I do not doubt that there are perceived, and possibly very real shortcomings associated with proceeding remotely rather than in person. However, in this case at least, the benefits outweigh the risks. The most obvious benefit is that litigation will not be stopped in its tracks."
Mathieu Bélanger, one of the lawyers who acted for the defendants, says that while the pandemic has brought video conferences to the fore, the court's ability to order them is longstanding. As Myers wrote, Rule 1.08 of the Rules of Civil Procedure was introduced in 1999 and said "a proceeding may be heard or conducted by telephone or video conference." A further 2008 amendment further evolved the court's remote-hearing capacity.
"To me, this decision is just the court controlling its own process. That's not controversial. There's a lot of feet dragging in litigation generally, and it's always been part of the court's role," says Bélanger, an associate at Dewart Gleason LLP in Toronto.
"Everybody's trying to catch up. There's been years of inaction by government and this system could have been in place pre-COVID. . . . Now we're forced to do it so quickly that I think that the professional is trying to catch up and some people might find it more difficult than others. But we will catch up."
The details of this case aside, Bélanger says that the proliferation of COVID-19 webinars on virtual proceedings shows that many are struggling to keep up with the court's sudden embrace of technology.
"I think Justice Myers put the finger on it. It's something that is uncomfortable. It's something that we're not used to," he says.
"The concerns at this point just stem from the fact that people are uncomfortable. They don't stem from any real lived experience . . . . It might be that a five-week trial by Zoom would be extremely taxing on all the parties. But it may also be that one motion can easily proceed virtually. So it's a question of allowing people to try these new tools and get comfortable with them."
As the courts expand which matters can be heard remotely, the bar will be watching to see how case management decisions are being applied, says Bélanger.
"The decision speaks to the current pandemic, of course: what needs to be done to make sure we're not going to see monstrous backlogs once in person hearings resume."