Determination of urgency is 'not a motion' in family law matter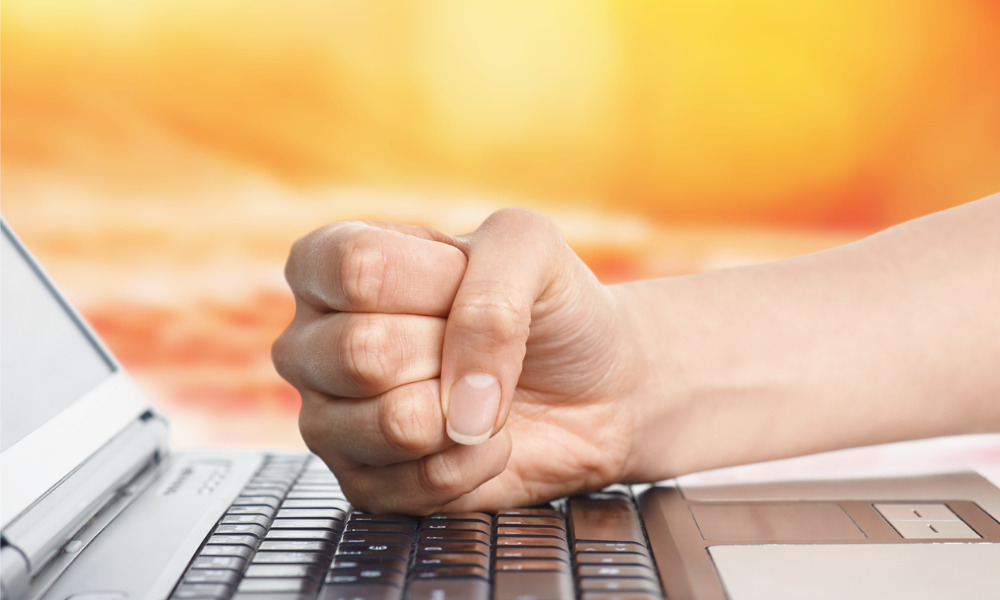 An April 28 decision from Ontario's Superior Court of Justice is the latest to guide lawyers on their role guiding urgent family matters through the court system during the COVID-19 pandemic.
The case raised administrative issues as well as concerns "with the conduct of both parties and counsel," wrote Justice Marvin Kurz. Kurz said lawyers must be held to high standards even in urgent matters, "in these days of suspended courts."
"Court resources are limited and must be allocated to those most in need," wrote Kurz. "That means that the court must be able to efficiently triage cases to ensure that its resources are allocated to the cases most in need of its assistance and in which its help can be most efficiently provided."
The in-chambers written decision, Haaksma v. Taylor, 2020 ONSC 2656, focuses on a request for urgent motion. The dispute — a parenting access change after a domestic violence incident — unfolded in letters between lawyers and the court.
The father's lawyer sent a letter on April 27, seeking leave to bring an urgent motion in a proceeding that had not yet been commenced. As Kurz recounted in the decision, "[at] this time of pandemic, only the most urgent matters, consent matters, and where the parties agree, case conferences and motions in writing, can be heard."
The mother's lawyer then sent a responding letter, 18 pages in length, asserting the letter from the father's lawyer was misleading. The father's lawyer, in turn, responded, noting that the mother's lawyer included settlement correspondence which was privileged.
The court's preliminary determination of urgency is "not a motion," Kurz wrote, and any determination of facts does not weigh merits of the anticipated motion. However, Kurz wrote, he could not ignore that an assertion by the father's lawyer was "to put it mildly, inaccurate and capable of misleading the court." The lawyer, said Kurz, should have been "more circumspect" of the father's assertion when writing the letter.
"There can be a world of difference between an outright refusal to allow parenting time and an attempt to do so upon one's own terms. That is particularly the case when the other parent is willing to agree to something approaching equal shared parenting," wrote Kurz of the father's "misleading" letter.
"Thus, even though the process of determining urgency for the purpose of leave to bring an urgent motion is not a motion, there is still a duty of candour that attaches to it."
The letter of the mother's lawyer also raised concerns for Kurz. The mother's lawyer violated an addendum which calls for "only the party seeking leave to bring an urgent motion to correspond with the court."
"That letter is to be a maximum of two pages," said Kurz. "There is no right of response (let alone reply) unless so invited by the court."
Further, Kurz said, the mother's lawyer "should know better than to include in correspondence with the court privileged settlement correspondence."
"In non-COVID-19 times, such unilateral correspondence is not appropriate or acceptable," wrote Kurz. "At this time, without having heard any submissions, I wish to be careful about setting an absolute standard of candour in 'urgent' letters to the court. . . . By being candid with the court in their correspondence seeking an 'urgent' motion, counsel help to avoid opening that second battlefield of argument, of whether the leave to argue the motion would have been granted had counsel been candid with the court."
Kurz also noted that there is a requirement of cooperation of counsel, citing a decision from early April, Ramdass v. Ramdass, 2020 ONSC 1983.
"[The] role of lawyers during times of restricted access to court adjudication does not relieve them of their obligation to attempt to negotiate resolution of family matters in their clients' and their clients' children's best interests," said the Ramdass decision. "I would go further, and observe that in times of restricted court access, the role of parties' counsel is more important than ever."
Counsel for both parties declined to comment to Law Times as the matter is ongoing.