Court of Appeal's ruling in Heller v. Uber had created uncertainty among employment lawyers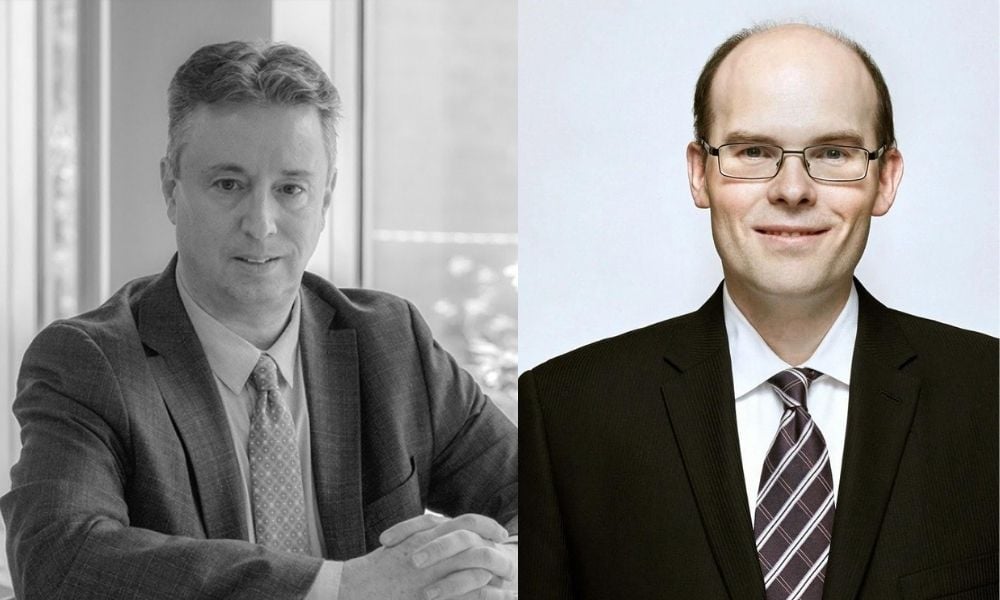 A recent Superior Court decision upholding an employment contract's arbitration clause is a good sign for their enforceability, after the uncertainty left by the Court of Appeal's decision in Heller v. Uber Technologies Inc., say lawyers.
Before the Supreme Court of Canada agreed that Uber's arbitration agreement was unconscionable, the Ontario Court of Appeal had also ruled the clause invalid for effectively contracting drivers out of provisions under the Employment Standards Act. The SCC did not deal with that issue, and the decision has left practitioners wondering what it meant for employment contract arbitration clauses, generally.
"Many people, myself included, believed that it would be practically difficult to draft an enforceable arbitration – and even a mediation – clause in an employment contract that would comply with the Employment Standards Act, as per the Court of Appeal decision," says Mitchell Rose, a lawyer, mediator, arbitrator and principal of Mitchell Rose PC.
Under s. 5(1) of the ESA, no employer, employee, nor their agent, can "contract out of or waive an employment standard." Section 96(1) states those alleging ESA violations "may file a complaint with the Ministry [of Labour]." The question at issue was whether an arbitration agreement that prevents an employee from pursuing s. 96(1) is in breach of s. 5(1), says David Vaillancourt, who acted for the defendant in Leon v. Dealnet Capital Corp., 2021 ONSC 3636.
"This case resolves any lingering doubts that employment law practitioners may have had that Ontario-governed arbitration clauses in employment agreements will be enforced by the court," says Vaillancourt.
In Leon v. Dealnet Capital Corp., Vaillancourt's client moved to stay the proceeding on the basis of the arbitration clause in its employment contract with plaintiff, John Leon. Leon was a senior vice president and had come to the company in a 2014 acquisition. He had signed an employment agreement in 2017, which required any dispute go to mediation and then, if unsuccessful, to arbitration.
In April 2018, Leon submitted a letter of resignation. The next year, he commenced an action, alleging Dealnet owed him $52,000 for a transaction-based bonus, among several other claims. Dealnet made a number of counterclaims and eventually announced its intention to rely on the arbitration clause.
Leon used Heller v. Uber to argue the arbitration clause stripped his right to complain to the Ministry of Labour about ESA violations, which is contrary to s. 5(1) of the Act. But Master Barbara McAfee said Heller v. Uber was distinguishable because the arbitration clause in that case was found unconscionable. The clause also contained a choice of foreign law provision, which ousted the ESA's jurisdiction entirely. McAfee said she was not satisfied the clause was invalid, nor persuaded by Leon's other arguments about delay and the arbitrability of the dispute's subject matter. She granted the stay motion.
Leon is appealing the ruling.
"If this decision is not successfully appealed, its impact would be that employers may still be able to compel employees to submit to arbitration even if, on their face, they remove the right of an employee to pursue their rights under employment standards legislation," says Craig Colraine, who acted for Leon.
"Recent cases (like the Waksdale v. Swegon North America Inc., 2020 ONCA 391 decision) suggest that the Courts are increasingly scrutinizing the validity of provisions which employers routinely insert into employment agreements, in terms of whether those provisions conflict with or attempt to contract out of employment standards legislation," he says.
Since 2019, when the Court of Appeal rendered its decision in Heller v. Uber, Rose says he has seen "renewed judicial interest in enforcing arbitration agreements, or at least giving great deference to arbitrators to determine if they have jurisdiction."
An example is Gupta v. Lindal Cedar Homes Ltd., 2020 ONSC 6333, he says. The case involved the purchase of a design-build cottage, not an employment agreement, but dealt with a standard-form arbitration clause. Uber's clause was also standard-form, says Rose.
"In a situation where the parties could not even produce a signed contract, and the court had to pick between two possible arbitration clauses," he says. "… Not only was it a victory for freedom to contract, but almost like a victory for freedom from contract."
The arbitration clause in Leon v. Dealnet included mediation to take place beforehand, contained "sparse" wording, does not reference the ESA nor the employee's right to complain to the Ministry of Labour and is silent on who pays for the mediation and arbitration, says Rose.
"Many of us would not have expected that's such a clause would be enforceable," he says. "…It begs the question whether the court would have reached the same conclusion, if we were dealing with a non-managerial employee, or even a lower- or middle-management employee."
"I think employment lawyers, specifically those representing employers would want to be cautious about how they draft arbitration clauses to address issues of unconscionability and compliance with the ESA, despite this decision."
Vaillancourt practises commercial litigation, competition and employment law, and is a partner at Affleck Greene McMurtry LLP.
Colraine is a litigator at Birenbaum Steinberg Landau Savin & Colraine LLP, who's practice includes employment law, administrative law and commercial litigation, among other areas.