Decision is bad news for employers who laid off workers due to COVID, says employment lawyer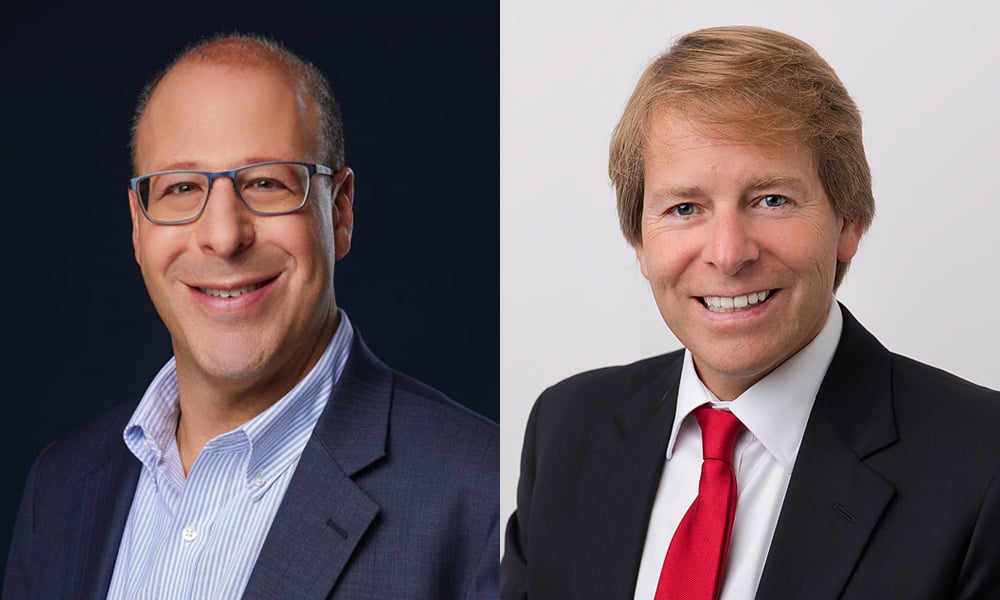 In a much-anticipated employment law ruling, the Superior Court has found that employees temporarily laid off because of the COVID pandemic can bring civil action for constructive dismissal.
Released Tuesday, in Coutinho v. Ocular Health Centre Ltd., 2021 ONSC 3076, Justice David Broad found Ontario's Infectious Disease Emergency Leave Regulation (IDEL) under the Employment Standards Act, which was enacted at the onset of the pandemic, does not take away a laid-off employee's common-law right to sue for constructive dismissal.
"I think this case is huge," says Stuart Rudner, employment lawyer and managing partner at Rudner Law. "We've been waiting for this decision for a year now."
"Undoubtedly, there will be many more decisions and the Court of Appeal will get involved and, potentially, even the Supreme Court of Canada. So, this is hardly the last word. But it's the first judicial pronouncement. And it confirms exactly what I said, and many others said, which is temporary layoffs have always been a constructive dismissal unless the employee agrees."
When the pandemic hit last spring and the province implemented emergency lockdown measures, the number of temporary layoffs shot up "like we'd never seen," says Andrew Monkhouse, managing partner of Monkhouse Law Employment Lawyers.
"Temporary layoffs went up 1,000%... They weren't particularly common prior to the pandemic," says Monkhouse. "They became the go-to answer for companies during the pandemic."
"This case says that what the vast majority of companies did – temporarily laying off their workers because of a pandemic – that wasn't the right thing to do. And it affects a lot of workers."
Rudner says it was surprising the company did not argue that the law on constructive dismissal needs to adapt to such an extraordinary situation as a pandemic.
"The common law is not written in stone. It evolves over time and evolves to reflect current circumstances and factors," he says.
"This decision was not particularly surprising, but I think we're going to see some more nuanced decisions that will address whether the law has to evolve to reflect the unprecedented circumstances that we found ourselves in starting last April."
The defendant, Ocular Health, operated an ophthalmic clinic in Cambridge, Ont. at which the plaintiff, Jessica Coutinho, worked as an office manager. In April 2020, a commercial dispute between Ocular's principals and the doctors who ran the clinic led to the former shutting the clinic down.
Coutinho arrived at work on May 1, 2020, to find the locks changed and was later told the office was closed but that she would still be paid. That arrangement was amended on May 29, when she got a letter from Ocular principal Mark Reinstra informing her that she had been placed on a temporary layoff and would no longer receive a salary.
"As soon as the layoff without pay was handed to her, we sued right away because the law has been clear, for many years, that an employee can elect to treat a layoff without pay as a constructive dismissal," says Robert Konduros, who acted for Coutinho.
Coutinho filed a statement of claim June 1, bringing an action against Ocular for constructive dismissal. In its statement of defence, Ocular said it had intended to consolidate operations at its Kitchener clinic and employ those who had worked in Cambridge, but the COVID health crisis had thwarted that plan. It was because of COVID that Coutinho was laid off, said Ocular.
The defendant pled that, according to the IDEL, temporarily reducing or eliminating an employee's hours of work for reasons related to COVID does not constitute a constructive dismissal. But alternatively, if it were found Coutinho was constructively dismissed, Ocular said it had just cause for termination.
Coutinho pled that nothing in the Employment Standards Act or its regulations takes away her common law right to pursue a civil claim for constructive dismissal.
Ocular moved for a summary judgement. The company argued that, given the severity of COVID's impact on employees and employers, the IDEL Regulation should be interpreted to apply to, both constructive dismissals pursuant to the Employment Standards Act, as well as at common law.
"I felt this s. 8 of the [Employment Standards Act] was very clear that nothing in the act affects an employee's civil remedies – which means their common-law rights. And Justice Broad, very eruditely, agreed with that proposition and crafted an extremely well written decision," says Konduros, who is a litigator at Hilborn and Konduros Lawyers in Cambridge.
Justice Broad found that the IDEL regulation does not affect Coutinho's right to pursue a claim for constructive dismissal, and he dismissed Ocular's motion for summary judgment.
The sole issues for trial, said Justice Broad, were whether Ocular had just cause to terminate Coutinho, and if so, whether the company is then relieved of its obligation to pay her statutory termination pay of $6,103.85 plus interest.
"We are of the view that the intent of the temporary IDEL Regulation was to protect both employers and employees during these unprecedented times and are disappointed with the Court's interpretation," says Catherine Allen, who acted for Ocular and practises at Teplitsky Colson LLP in Toronto.