Employment lawyers say NDAs can be beneficial in most contexts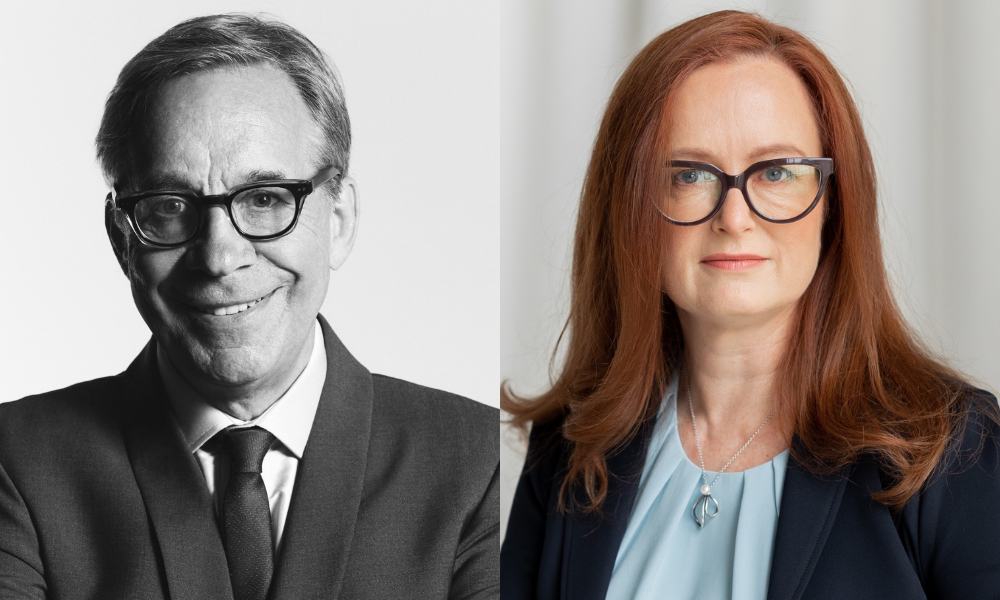 The provincial government is considering banning non-disclosure agreements in cases of workplace sexual harassment, misconduct or violence.
That message was delivered during a press conference that saw the Minister of Labour, Immigration, Training and Skills Development David Piccini also make announcements about salary ranges being required in job ads and disclosure about the use of AI in the recruitment process – for example, in applicant-tracking systems that manage resumé submissions from job seekers. It's all part of the Ontario government's 2023 version of the Working for Workers Acts, which it expects to introduce in the coming days.
While the government has more solid plans regarding the other announcements, it is seeking input on what to do about NDAs in the form of consultations – but despite seeking input, the minister seems clear on his intentions.
"My message to these creeps looking to hide behind NDAs is simple: your time is up. Our government will be looking at options to restrict the use of NDAs while protecting the rights of victims and survivors. A victim should never be prevented from telling their story because of an aggressive NDA practice of an employer. And perpetrators should never be able to buy their safety," he said at a press conference.
The Canadian Bar Association has indicated its support for doing away with these NDAs. In February, at the annual general meeting, members passed a resolution regarding NDAs that would "discourage their use to silence victims and whistleblowers who report experiences of abuse, discrimination and harassment in Canada." By adopting that stance, the association also committed itself to lobbying governments to restrict the use of NDAs in these circumstances.
Lawyers whose practices include representing employees and employers, however, have a different view of the usefulness of these agreements in these kinds of circumstances and don't agree with restricting or banning them.
"It would be a tragic error and damaging to victims, primarily female victims… It would prevent women from getting appropriate compensation. Because that's what the value of the settlement is: the NDA. It's not in the release of legal liability, which is insignificant," says Howard Levitt, a senior partner at Levitt Sheikh who often works on behalf of victims of workplace sexual abuse, although he does do employer-side work as well.
"I think it will have an impact on our litigation process where most cases settle," says Amanda Hunter, co-founder of Hunter Liberatore Law. In her practice, Hunter typically represents employers' interests. "If there is going to be a complete ban, then I see that preventing lawsuits from being settled."
While one of the arguments the government is putting forward involves no longer giving abusers a place to hide so they can continue to behave in the same manner, Levitt says that really doesn't happen anymore.
He argues that we're living in different times and with a different culture – a post-Harvey Weinstein one – with social norms that no longer accept abusive behaviour where both women and men will refuse to work for abusive companies or bosses. As a result of this shift in attitudes, Levitt says that if somebody in a place of employment has been caught doing something that resulted in a large settlement, including one covered by an NDA, the business will take steps to ensure it doesn't happen again. This could involve actions by the board, other senior executives or the HR department. "They are so disciplined and chastened, it never will happen again."
Levitt argues that for private companies, paying out the settlement teaches business leaders, who have enough common sense to run a company, not to put their business in jeopardy again.
Sometimes, to protect employees – including ones that have been victims of abuse – that also means protecting the company, and that could require an NDA, explains Hunter. She offers the scenario where one employee complains about the behaviour of another. The company investigates and finds that, yes, the complainant was sexually harassed and takes action to fire the abuser. That person may disagree with the finding and, in turn, file a lawsuit for wrongful dismissal, making all kinds of claims and asking for damages.
"That's a very typical scenario," says Hunter. "They do not agree that they engaged in the behaviour. The only way that they can be completely vindicated would be to go to trial and have a judge decide whether the things they were accused of happened or not. That's a long and involved process. And it's expensive, and it goes on for years because the courts are so backlogged. It's very typical these days to negotiate a settlement and agree to disagree."
Part of that settlement process would be that the employer agrees to not speak about what led up to the termination unless required to do so by law, says Hunter.
She adds that some jurisdictions in the US have implemented these kinds of bans on NDAs over the past year or so. Still, those happened in an environment where juries can award millions of dollars in settlements, which is not occurring in Canada. In her 20 years of practice, she says problems with NDAs have not been a "huge issue," especially when a lot of NDAs only refer to the amount paid out in the settlement.
"If you want somebody to not share their personal story of what happened to them at work, you need an extra-strength non-disclosure agreement," she says.
"There are some circumstances where it's very clear that somebody has engaged in completely inappropriate conduct. And those are the easy cases from the perspective of 'yes, there should not be an NDA: this person should not get the benefit of confidentiality,' but most of the cases are not that clear."
Telling a story about being a victim of violence or abuse in a workplace is seen as a cathartic experience, but Levitt questions just how much that is worth, especially when it comes to getting the court to compensate a person who has suffered because of the actions of another.
"The courts don't provide very much redress. The redress is that the companies or the individuals, or sometimes both, are desperate for the incident not to become public and destroy the brand of that company. And they're prepared to pay far more money than a court would ever reward in return for an NDA."
He says that in comparison to a court award, which might be in the range of $75,000, he can get a "seven-figure" settlement with an NDA.
According to Levitt, clients have come to him after they have settled to ask about breaking the NDA and making a public admonishment of the abuser to get something into the discourse about the person and their actions.
"I ask them the question: 'Are you prepared to pay back the money in return for publicizing this? And having a public acknowledgement?' And no one has ever said yes."