EDI initiatives at the entry-level but not at the top level is a promotional issue, Rodriguez says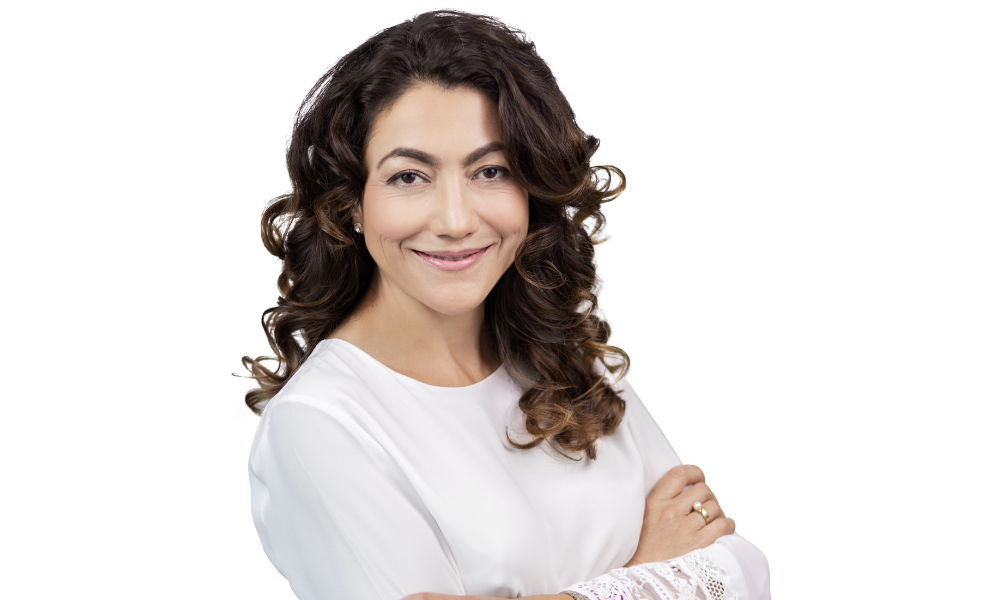 The road to creating effective equality, diversity and inclusion programs lies in identifying the patterns of unconscious and institutional bias within a company and developing a strategy driven by the needs of a company and not public opinion, says Catalina Rodriguez, employment and labour lawyer at Forte Law Corporation and workplace investigator.
Rodriguez says that employers must ask themselves honest questions about diversity issues and identify areas where their company falls short. For example, employers need to ask, "do I have an issue of not enough diversity and do those issues start at recruitment or at retention? Does it start at promotion?"
"Just because everybody's talking about diversity and inclusion doesn't mean that you need to implement something that doesn't work for you and for your organization," she says.
Rodriguez says that a company that implements EDI initiatives at the entry-level but has no visible minorities and women at the top levels is dealing with a promotion issue.
Based in South Surrey, British Columbia, Rodriguez has been practising employment and labour law since 2006. Before joining Forte Law, Rodriguez was head of employee relations for the Canada operations of HSBC global bank. She is a workplace investigator with expertise in bullying, harassment and fraud, and a facilitator on leadership development and diversity and inclusion.
She grew up in Bogota, Colombia and attended Universidad de Los Andes Law School before immigrating to Canada and attending law school at the University of British Columbia. She will be one of the speakers at the Canadian Lawyer's Employment Law Masterclass on Nov. 24 and will present on "Equality, Diversity and Inclusion in the workplace."
"The research is out there. More diverse organizations are going to perform better financially, make better decisions, innovate, fail faster and pick up themselves again."
It is vital for institution leaders to "lead by example" in addressing EDI issues and developing strategies to make their work culture equal, inclusive and diverse, Rodriguez says.
"If there's no example at the top, you'll never succeed, and you can't be lazy about it. You can't be half-hearted about it. You have to be full-hearted in embracing diversity and inclusion."
She says employers must "learn, read and expose" themselves to different kinds of people because "inclusion and diversity are not just about the dimensions of diversity that are evident, like race or religion, but it's also about diversity of thought."
Dealing with the nuances of workplace bullying and harassment is more complicated than the discrimination policy employees sign on their first day, she says, so a "solid, in-depth" harassment training program is an effective preventative measure to workplace discrimination, harassment and bullying.
For example, colleagues or managers can generate a dislike for an employee they perceive as lazy because of late attendance but, that employee "might be taking medication for epilepsy and can't get out of bed and be functional before 10 am." So, in practical terms, it comes with numerous challenges because it raises the question of an employer's right to know and the limits of an employee's privacy, she says.
Rodriguez says EDI issues are often unnamed "systemic issues," so employers need to train employees on unconscious bias and address barriers that prevent managers from supporting the growth and development of visible minorities and women.
She says that an "in-depth and intelligent" training program is instrumental in understanding unconscious bias.
"The brain works via shortcuts, and those shortcuts are driven by societal messaging, messages we've received since we've grown up and messages that we've received by the media.
"No matter how good-hearted we are, we end up jumping to conclusions about people, and those conclusions prevent us from hiring, retaining, attracting, promoting and supporting people that don't look like us. So, until we break that, we're going to continue to have a diversity and inclusion problem," she says.
Rodriguez says organizations need a "fulsome diversity and inclusion program" that identifies EDI problems, addresses them and measures the progress, so it is essential to have an HR management system that tracks self-identification data for improvement in EDI initiatives.
"And sometimes training doesn't do it enough, but it is a first step."
She says provincial and federal human rights legislation sets minimum parameters for an employer's duties, but it is at the discretion of employers to implement anything beyond them such an in-depth D&I program.
At the federal level, "the Employment Equity Act that applies to federally regulated employers says employers need to ensure visible minorities and Aboriginal people are thriving in the workplace." Rodriguez also references the Accessible Canada, which aims to make workplaces barrier free by the year 2040, which is similar to provincial legislation such as the Ontario Accessibility for Ontarians with Disabilities Act.
"The Pay Equity Act that protects equal pay for equal work and has applied particularly to women has forced employers to look at how systemically they might have been underpaying women and undervaluing the jobs that have typically been performed by women."
Rodriguez says, "just a few pieces of legislation" touch upon equality, diversity and inclusion, and "the law is slowly becoming more granular."