The awards celebrate self-capitalized businesses and start-ups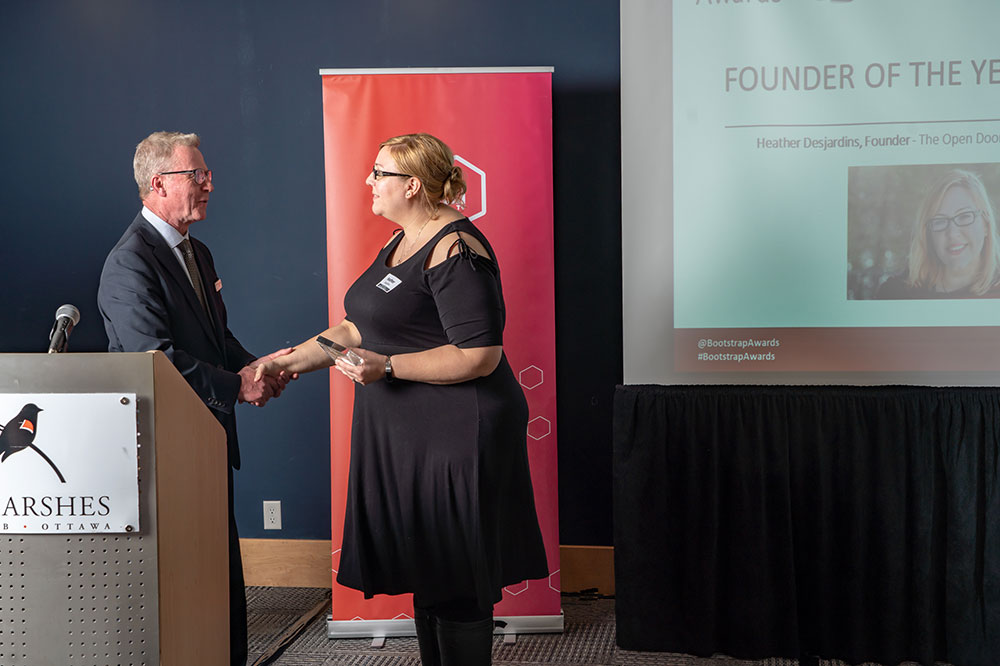 Smart & Biggar LLP is reprising its role supporting the 2020 Bootstrap Awards, which celebrate the success of self-capitalized businesses.
Eligible companies must be within the capital region (from Eastern Ontario to Western Quebec), with less than seven years of operations and with a maximum outside capital funding of $500,000, excluding debt. The awards cover eight different categories:
Green Award: for balancing environmental and economic sustainability
Innovation Award: for applying unique technological solutions to problems
SAAS Award: for effectively using Software as a Service to promote growth
Marketing Award: for using innovative marketing to attract media and clients
Bootstrap Capital Award: for flourishing despite limited help from investors
Disruptor Award: for "trying to turn a business or paradigm on its head"
Community Impact Award: for devoting efforts to advancing social good
Founder of the Year: for acting as a role-model and leader to peers
Applications are due Jan. 15.
This is the fourth year that IP firm Smart & Biggar has been involved with the Bootstrap Awards. The awards originally ran from 2004 to 2012, spearheaded by Bruce Firestone, and were rebooted in 2016 by The Ottawa Network, Smart & Biggar and other Ottawa community partners.
Last year's awards were held on March 5, 2019 at the Marshes Golf Club in Kanata.