Lawyers are encouraging cannabis producers to include plant breeders' rights in their business's intellectual property strategy, especially as cannabis is set to become legal this year.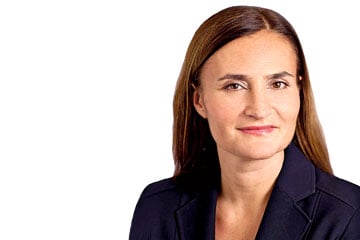 Lawyers are encouraging cannabis producers to include plant breeders' rights in their business's intellectual property strategy, especially as cannabis is set to become legal this year.
Graham Hood, an associate at Smart & Biggar LLP in Toronto, calls neglecting these rights a "lost opportunity" for cannabis businesses. Producers need to obtain plant breeders' rights so they can secure a competitive advantage, he says, especially as the cannabis industry develops with recreational cannabis expected to become legal this July.
"I think this is an opportunity, particularly on the eve of a brand-new industry for licensed producers in the cannabis industry, to make their mark and protect their intellectual property from their competitors," Hood says. "Plant breeders' rights present a strong competitive advantage, particularly in this field where the product is, in essence, a plant."
Plant breeders' rights are similar to copyright rights in the way they give rights holders the ability to make copies of their protected material, import and export them and license others to do the same, says Hood. Protected plants can be used for breeding new varieties of plants, he says.
The Canadian Food Inspection Agency oversees plant breeders' rights, which are defined in the Plant Breeders' Rights Act. The act says these rights are available for all plants, except for fungi, algae or bacteria. The act gives rights holders exclusivity over the propagating material of their new plant variety. This material is usually seeds, but, as the CFIA's website explains, it can be cuttings for some plants, such as roses, and some fruits, such as apples.
According to the PBRA, a new plant variety must have a characteristic that distinguishes it from other plants, remain the same throughout generations and be uniform or homogenous. This means all plants of the same variety must look the same. The PBRA gives plant breeders rights for 25 years for varieties of trees or vines and 20 years for all other plants including cannabis.
This gives licensed producers a "head start," says Hood, because they can have a 20-year monopoly on their rights. If a company develops a strain of cannabis that becomes a bestseller in the market, and it acquires the plant breeders' rights for it, he says, the producers have two decades to develop brand loyalty and a customer base before the rights expire. When the rights expire, the name of the plant becomes part of the public domain.
Despite the advantages of plant breeders' rights, few companies are pursuing them. Eileen McMahon, a partner at Torys LLP in Toronto, who practises in intellectual property and food and drug regulations, says many companies don't realize they can acquire plant breeders' rights for cannabis. It doesn't matter how old a crop is, she says, breeders can still obtain rights for new strands.
"There's nothing in [the Plant Breeders' Rights Act] that says that plant breeders' rights are available for all plants except cannabis," says McMahon. "It's available for cannabis plants just as it is for tomato plants or canola plants."
She says scientists can cross-breed or genetically engineer new varieties of cannabis, just like they do for other crops.
Applicants need to choose the name for their plant variety carefully, says Hood. Guidelines published on the CFIA website say names can't be misleading and should avoid adjectives such as "better" or "best" or any other word that compares one type of plant to another. The guidelines further say that names can't be offensive or trademarked to someone else, she says. If the name is being used in another country, the guidelines say, it must be used for the same plant in Canada.
In her experience, says McMahon, businesses are more likely to pursue patent rights instead of plant breeders' rights. One reason, she says, is because it can be more difficult to enforce plant breeders' rights due to many "loopholes." For example, she says the "farmers' exception" allows someone who has purchased plant breeders' rights to save their harvested seeds and plant them again on their own property, but, she notes, they can't sell those seeds to a third party.
If they did, she says, it could be difficult to find evidence of that and this makes the rights difficult to enforce. Patent rights don't include anything like the "farmers' exception," she says, and patents holders are able to stop others from using their patents for 20 years from the date that their patent application is filed in Canada.
Businesses involved in research and development are more likely to pursue patents than plant breeders' rights, says McMahon. She says companies can get patents for a specific cell, although not for a specific plant. It's "very routine" to patent plant cells in Canada, she says. The patent must be for something new or inventive; for example, a type of cannabis that is resistant to fungi or has a longer growing season, says McMahon. She says the key is proving the plant is new, inventive and useful.
McMahon says the question for businesses wanting to patent cannabis would be, "Have you come up with a variety that really is a leap compared to what is currently available in the marketplace?"
Patents are also available for extraction methods, products and ways for making a product. Businesses need to keep a close eye on emerging trends in the market. The cannabis industry is "evolving like a tsunami," says McMahon. Businesses need to choose an intellectual property strategy that fits their business model, she says.
Alison Hayman, a partner in the intellectual property group at Cassels Brock & Blackwell LLP in Toronto, says companies are able to have both patents and plant breeders' rights.
Companies may have a more difficult time distinguishing their brands in the marketplace, she says, because of strict regulations about what types of packaging and labels are allowed on cannabis products. Products can't be marketed in a way that would make them appealing to people who wouldn't otherwise use them, especially young people, says Hayman.
She says that the rules about cannabis packaging are more like the rules for tobacco than alcohol.
"It's not going to be like alcohol [advertising] where we see a lot of lifestyle advertising," says Hayman.
The government's rules also cover the sizes of fonts that can be used and the colours, Hayman says. For example, packaging can't have metallic or fluorescent colours. Hayman says companies can't use animals or create new characters, such as cartoons, to market their product. Health Canada also states that all packaging must include health warnings and has written specific warnings that need to appear on the packages, she says. According to the government rules, each package must include one of 14 pre-written messages. These rules state that messages must be rotated; each must appear on each package of each brand name for equal portions of the year.
People don't typically view advertisements as an intellectual property concern, says Michelle Nelles, a senior intellectual property lawyer with Torys LLP in Toronto. But Health Canada's packaging regulations greatly impact how companies are able to brand and market their products, she says.
"A lot of people are applying for trademarks that cover cannabis, but they absolutely have to take into account the very significant regulatory scheme that they will have to comply with in their trademarks," she says.
Companies that want to sell their product in the United States need to be aware of the different trademark laws there, Hayman says. Cannabis is illegal, so companies can't get federal trademark registration for cannabis or cannabis products, she says. One "workaround" is for companies to apply for trademarks in individual states where cannabis is legal, Hayman says.
Cannabis producers should also consider how upcoming changes to the definition of trademark in the Trade-marks Act could benefit them, says Hood. The new definition will allow scents and tastes to be trademarked — items that could be relevant to the cannabis industry, he says.
"The amendments to the Trade-marks Act present very exciting opportunities for licensed producers," says Hood.
There aren't clear guidelines about how to register these types of trademarks yet, Hood says, but he adds that companies need to keep these changes in mind. He says it's likely that evidence of sales and advertising information will be required to show how tastes and scents are directly connected to the products.
These non-traditional trademarks could be even more important because the packaging restrictions may make it more difficult to distinguish products, says Hood.
"Together, these two IP regimes [plant breeders' rights and changes to the Trade-marks Act] can be harnessed to create significant competitive advantages when used effectively and properly in Canada's cannabis industry," he says.