Goldberg says candidates should focus on improving the current dispute resolution system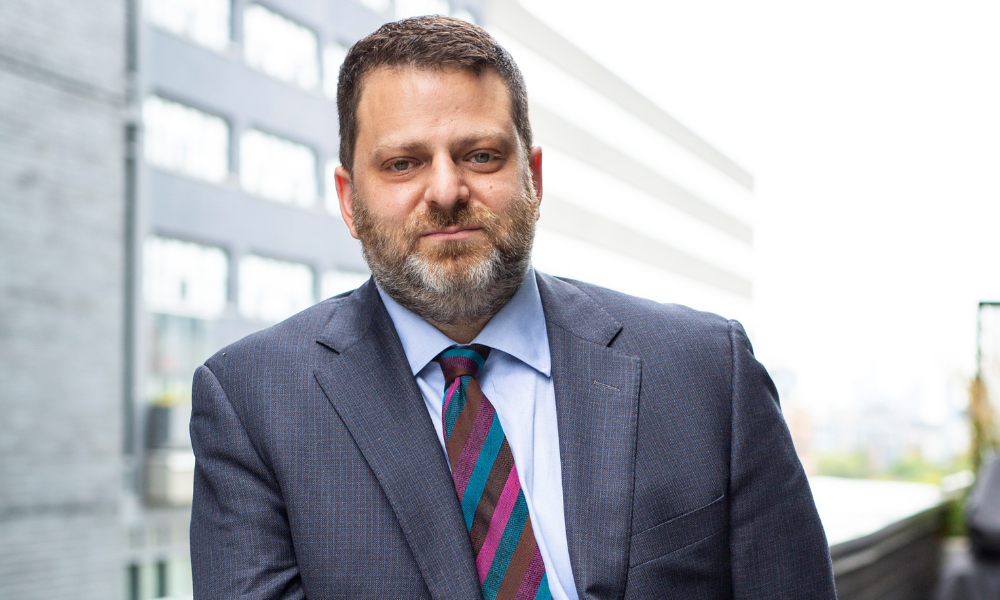 The Ontario New Democratic Party has pledged to reform provincial auto insurance and might adopt a public no-fault system, which personal injury lawyer Joshua Goldberg says is a recipe for disaster.
According to the Ontario NDP platform, if the party is elected on June 2, it will establish a commission to investigate and recommend a new insurance system. NDP leader Andrea Horvath has expressed interest in the no-fault systems in Manitoba, Saskatchewan, British Columbia, and Quebec's public/private hybrid system.
"Moving to a government-controlled no-fault insurance system, similar to what is used in Manitoba and B.C, is a horrible, horrible idea," says Goldberg, "Sure, the current insurance regime in Ontario has shortcomings, but it is still far superior to the complete no-fault system in place in other parts of Canada."
Goldberg says that Horvath's comments worry him referencing statements by the Insurance Bureau of Canada (IBC), which states that the NDP's proposal would place an enormous burden on taxpayers with billions of dollars in new costs.
"Not only do I and other personal injury lawyers think a move to a complete no-fault system would be a bad idea, insurance companies also oppose it," he says.
Ontario has a partial no-fault system, where those injured in accidents have some treatment options available to them under their policies. If that is not enough, Goldberg says they can sue for damages to cover long-term pain and suffering and negotiate settlements.
Through the tort system, Goldberg says personal injury lawyers have a way of assisting and only getting paid if they reach a settlement which allows for greater access to justice because many people cannot afford to pay a lawyer upfront. However, if there's nothing to assist, people will have their rights trampled on.
Asides from a few exceptions, Goldberg says B.C. drivers are generally not allowed to sue for pain and suffering. S.115 of B.C.'s Insurance (Vehicle) Act states that no action or proceeding may be commenced or maintained regarding bodily injury caused by a vehicle arising out of an accident and that a person has no right to commence such action.
"If Ontario moves to a government-run no-fault insurance where lawsuits for damages are not allowed, we will have a system that doesn't really look after the injured," says Goldberg. "People suffering long-term pain will have to deal with government bureaucrats who couldn't care less."
Goldberg says that political candidates should focus on improving the current dispute resolution system for accident benefit.
A few years ago, Ontario used a dispute resolution system like an Administrative Tribunal and Goldberg says Ontarians went to the Tribunal or started a lawsuit when they disagreed with the insurance company. However, the government changed the system to a new dispute resolution system that is completely overwhelmed and hugely backlogged.
"The backlog is very slow, and unfortunately, you can't sue anymore; you only have the option of going to this tribunal."
When the government created the new dispute resolution system, Goldberg says the idea was to handle disputes within 60 days. However, the current wait time for a case conference is astronomical.
"When you're taking away certain things like that, you're never going to be able to get it back by giving more of something else," he says.
Ontario's current system only provides limited treatments, with a $65,000 entitlement as a treatment unless catastrophic, and Goldberg says Ontario's catastrophic benefits were previously $2 million for medical rehab for the for-no-fault benefits but dropped to $1 million.
Unless they have additional optional benefits, Ontarians only get $1 million in lifelong treatment if involved in a catastrophic accident, and Goldberg says the average person does not pay for optional benefits.
'Imagine you've lost the ability to walk; a million dollars will not be enough even to get started. Two million was still not enough, but it at least provided a better base for people genuinely in need of good care. The government has said they would make it mandatory to have 2 million again, but they never changed it."
Goldberg says the C.D. Howe Institute also recommends that Ontario avoid government-run systems like those in Manitoba and Saskatchewan due to the risk that, at some point, governments will interfere through their agencies to pursue political goals that distort the value of insurance products.