Lack of research and understanding makes insurance companies shy away from coverage, Karyampudi says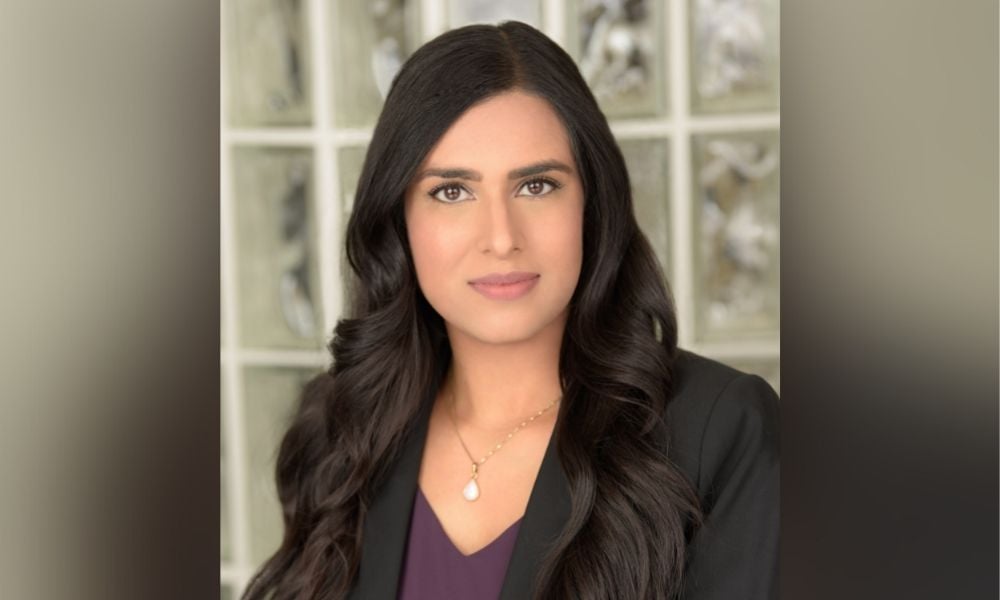 Psychedelic drug-assisted therapy effectively treats mental health issues, but some doctors in the medical profession remain hesitant and want more analysis. Disability lawyer Rupa Karyampudi says the taboo towards the treatment prevents sufficient funding for proper research, and getting insurance approval for its use will likely be a challenge for claimants.
"I honestly believe this is going to be a huge revolution in mental health care. Currently, the types of treatment being used, especially for conditions such as PTSD, anxiety and depression, are not that effective for many people with severe cases. It is almost hit and miss, and it can take a great deal of trial and error with different medications, usually with plenty of side effects. Even then, they are only marginally effective."
There is a misunderstanding of psychedelics and how they operate, and Karyampudi says there is a minimal downside to these drugs. "They are not addictive like other types of drugs and do not have a lot of side effects."
Psychedelics changes perception. People with mental health conditions get locked into particular thought patterns, and studies show the drugs reboot and change the brain's neural pathways to increase neuroplasticity, Karyampudi says.
"There have been some great studies with good outcomes, but researchers are not getting funding because of the taboo."
She says psychedelics are not addictive but can cause hallucinations in an uncontrolled environment. For example, there were few instances someone was killed or badly injured because psychedelics got administered in an unchecked setting, and they hallucinated severely, Karyampudi says.
"For it to be therapeutic, you need to be in a controlled setting, controlled dosage with an expert who knows what they're doing."
There was a negative perception of psychedelics in the 1950s and 60s, and during the war on drugs, Karyampudi says it got lumped in with other addictive drugs. Certain communities are disproportionately affected by drug crackdowns, and she says psychedelics were associated with hippie culture.
Marijuana, which is now legal in Canada, was also negatively connotated, and Karyampudi says she foresees psychedelics going through a similar pattern. She says some countries have begun to decriminalize or legalize psychedelics. For example, Portugal completely legalized or decriminalized all drugs.
"There is a movement towards that, and I see psychedelics possibly going that route, but we shall see."
Most medical schools do not teach doctors about treating patients with the drug, and Karyampudi says they must understand how to administer, keep and dose the medications, which is a lot to learn.
The drugs' regulations are also rigorous, and it is challenging to get a license. Karyampudi says Health Canada slightly opened the laws last month. Still, there are few experts in the field, and many doctors are not using the treatment because it is difficult to get government approval.
"The more research there is, the more awareness and regulations will open up."
Karyampudi says many of her clients with extreme mental health conditions are very treatment-resistant, so they are willing to try anything. "Some clients have wanted to do it on their own, which I definitely would not recommend because the insurance company will reject that."
Insurance companies are not receptive to psychedelics treatment because of a lack of understanding and would find it inappropriate to deal with long-term disability cases, Karyampudi says.
If you need help with LTD cases, benefits, and claims, consult the best long-term disability lawyers in Canada here.
She says people need to find a reputable clinic or a practitioner to administer the therapy. They will find this increasingly challenging with few experts in this area and growing demand for treatment.
"I would encourage clients to talk to their doctors about it. If it is an extreme case, they may be able to get approval from Health Canada. I am really hoping this is something that will be more widely available soon."