Opportunities in Canada arising for the medical benefits of certain psychedelic drugs: lawyer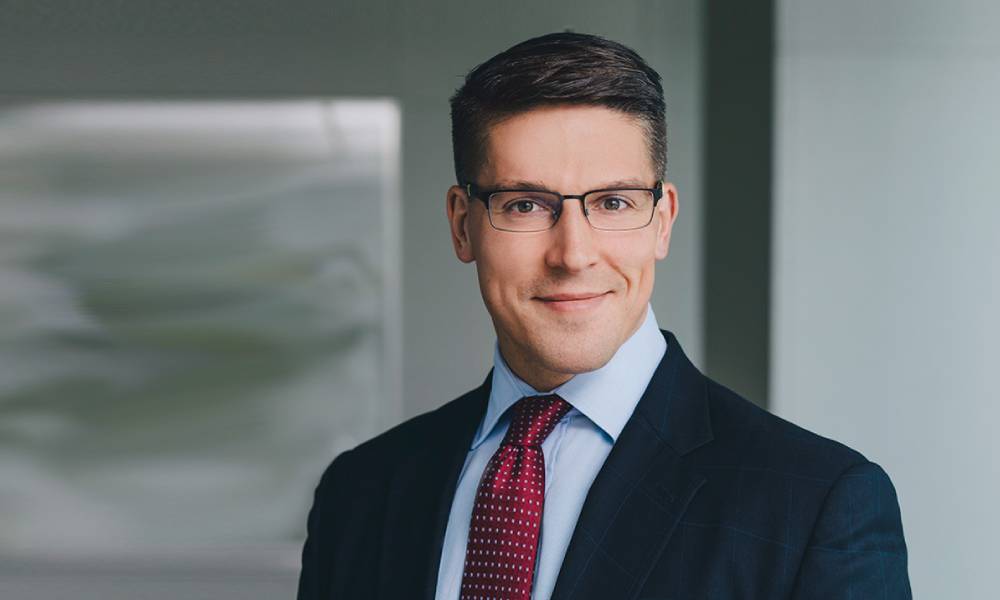 Shrooms, Zoomers, Champiñones, Magic Mushrooms. What people call the around 200 types of fungi which contain the hallucinogenic compound psilocybin vary, from region to region and decade to decade. But recently, four terminally ill cancer patients – through an application to Health Canada, under s. 56 (1) of the Controlled Drugs and Substances Act – for the first time since the drug was outlawed in 1974, were able to refer to them as a legal end-of-life therapy.
Jeffrey Merk, partner at Aird & Berlis LLP and co-practice group leader of the firm's Capital Markets Group, calls them one part of his corporate finance and commercial practice.
Merk advises public and private companies in the psychedelics space in capital raising transactions, private commercial matters, tax law, IP law, as well as labour and employment matters.
As mental health has expanded in the public consciousness, many are exploring the opportunities in alternative treatments available through psychedelic drugs, he says. Over the last two-to-three years, he has had clients involved in psychedelics emerge from both the capital markets and research and development streams of the industry.
"It's been an interesting confluence of factors to result in a burgeoning Canadian-led psychedelic industry," he says.
Merk's psychedelic clients divide into four categories, he says. There are pharmaceutical companies, focused on the medicinal benefits contained in psychedelics and are searching for new molecules, variations of existing molecules and delivery systems. There are nutraceutical companies, which explore the health components of, for example, non-psychedelic mushrooms. There are also clinics, the most common being for ketamine treatments, which are approved by Health Canada in certain circumstances. Ketamine is a pain killer used in veterinary medicine, but also commonly used as a party drug by humans.
The fourth type of psychedelics client is in the tourism business – arranging trips centred around use of a psychedelic in jurisdictions where it is legal. For example, the Magic Truffle experience in the Netherlands or psilocybin in Brazil.
"Unlike cannabis, where, for the most part, you can look at the Cannabis Act… Each of those four different types of psychedelics companies has a variety of regulations associated with it," says Merk.
Some overlap. For example, in the nutraceutical area, companies are regulated under the Health Canada Act and the Food and Drug Act. But for the most part, except for rare circumstances, the use of psychedelics is still not permitted in Canada, he says.
The rare circumstances include the example of the ketamine clinics, which are licensed and run by doctors and pharmacists. These are regulated through the College of Physicians and Surgeons, College of Pharmacists and Health Canada.
There are also exemptions available in various statutes – including s. 56 (1) of the Controlled Drugs and Substances Act.
In August, Federal Minister of Health Patty Hajdu granted the exemption under the CDSA – the first time anyone has used the exemption to undergo a psychedelic therapy. The four cancer patients in palliative care were represented by TheraPsil, a non-profit coalition that fights for compassionate legal access to psilocybin therapy for end-of-life care. TheraPsil says they have more exemption applications planned for the future.
But psilocybin remains a schedule-one drug under CDSA, along with cocaine, fentanyl and methamphetamine.
Merk says he sees investment dollars in Canada mostly focused on the medicinal aspect of psilocybin and other psychedelics.
"I haven't heard too many people really speak about the idea of investing in these psychedelics companies, within Canada, with the hopes of another recreational market," he says.
Within the medical sphere there are a few routes Merk expects greater permissiveness could come about. Stakeholders can bring challenges through s. 7 of the Charter – the right to life, liberty and security of the person. Section 56 exemptions through the CDSA can also be made broader to encompass medical or scientific purposes, generally. And a s. 56 exemption could also be based on public interest or human rights grounds.
"If there's – call it a groundswell of public interest… really making the general public aware of the potential benefits, particularly if it's backed by current scientific research around the medicinal benefits for certain types of psychedelics – MDMA, psilocybin – I think there's a possibility for either a legislative change, or perhaps court challenges," says Merk.
Though he adds he does not expect any major developments to happen immediately but forecasts them for the "medium term."