Toronto managing partner Ken Rosenstein says new digs represents upward trajectory and aspirations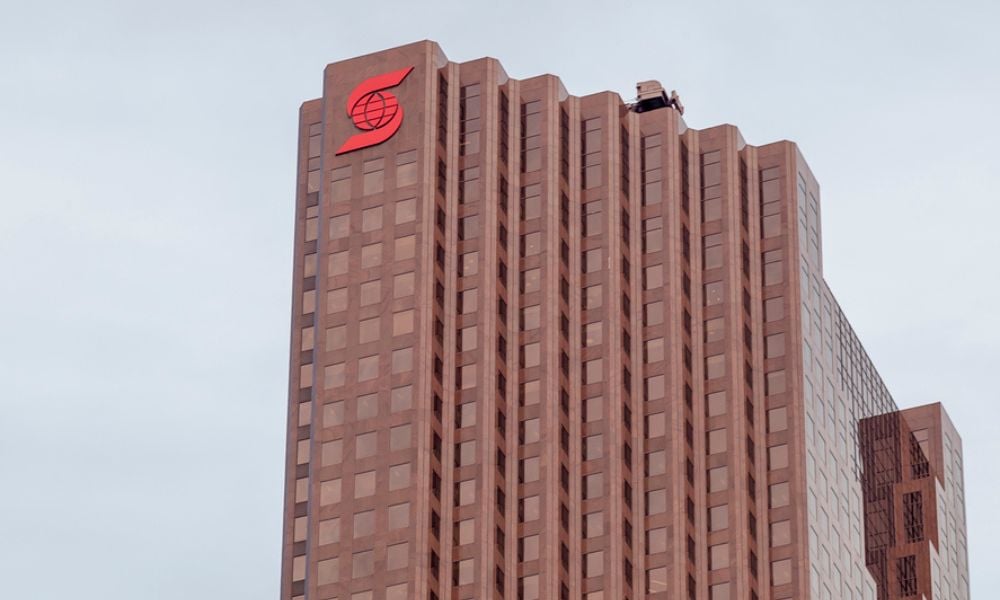 It may not mean a change of street address, but Miller Thomson LLP's decision to move its Toronto offices to the top floors of Scotia Plaza represents the law firm's upward trajectory and aspirations for the future, says Toronto managing partner Ken Rosenstein.
A move up in the world, figuratively and literally.
When the firm's current lease in Scotia Plaza – on the 58th to 61st floors and part of the 57th floor – came up for renewal, Rosenstein says it started many discussions around what the firm's office space should reflect. The firm has been at Scotia Plaza since 2006.
So, in deciding where to be located for at least the next 15 years, "we thought a lot about where we wanted to be positioned" and what would reflect the firm's brand.
"In the end, we thought it would send a very good message and a great opportunity to move up to the top floors in Scotia Plaza."
The result is the decision to occupy the 63rd to 66th floors of the office tower at 40 King Street West (between Bay and Yonge streets) in Toronto, with an expected move-in date around January or February 2025, "solidifying a commitment" to remain in the heart of the city's bustling financial district.
Miller Thomson offers litigation and dispute services and business law expertise in mergers and acquisitions, corporate finance and securities, financial services, tax, restructuring and insolvency, trade, real estate, labour and employment, and other specialty areas. Staying close to the financial action was essential, Rosenstein says.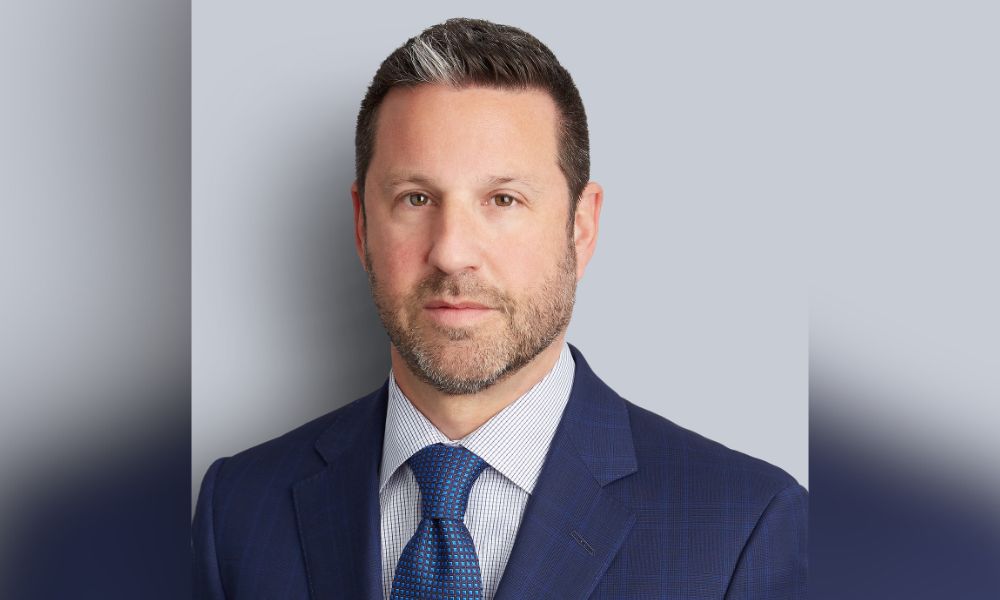 The top floors of the 35-year-old Scotia Plaza tower, designed by WZMH Architects-designed, had previously been occupied by Scotiabank senior managers, who have moved to Bay Adelaide North, the third and final tower in the Bay Adelaide Centre complex.
BentallGreenOak is the property manager and responsible for leasing Scotia Plaza, which is Canada's second-tallest office building and includes 44 King St. W., 100 Yonge St., and 11 Adelaide St. W. Scotia Plaza's owners are KingSett Capital and AIMCo.
Moving to the top floors of triple-A office space comes with a certain "wow factor," thanks to the spectacular views, a big plus for clients and staff recruitment and retention, says Rosenstein. Staying in Scotia Plaza also comes with commitments to invest in improvements and more amenities.
Among the proposed improvements that Miller Thomson will be able to benefit from is "privileged access" – given its proximity - to the 68th floor, which will be transformed into a "sophisticated tenant amenity space" in what used to be the Scotiabank trading floor.
The space will be designed to "foster collaboration, networking, and a vibrant work culture," Rosenstein says, for the close to 180 lawyers in the Toronto office and their support staff.
Members of the firm will be able to work, socialize, and entertain clients in this exclusive area, which will feature coffee shops, restaurants, wine bars, and state-of-the-art conference rooms.
While staying at Scotia Plaza maintains familiar surroundings for staff and clients, Rosenstein says taking over the top floors is more than about not changing the firm's street address.
"I think it was more a function of wanting to be in a triple-A building. And we wanted to be in very impressive premises and work with a landlord that was receptive to our ideas of what the building should offer in the marketplace. And it was important for us to remain in the core of the financial district."
Thought was given to keeping the firm where it was, but Rosenstein says it would have required some significant renovations to go along with a "brand refresh," which would have been more disruptive than moving to the top floors.
While the space is "slightly smaller" than what the firm currently has, Rosenstein says it officers a more "efficient use" of the space. The firm is already working with a design team to obtain maximum productivity and flexibility in the area.
Surveys have also been done on desired amenities, with "virtual courtrooms" for trials and appearances at the top of the wish list. The right mix of social, collaborative space with conference rooms and places for confidential conversations with colleagues or clients will also be incorporated, Rosenstein.
He says people need a space to feel relaxed and be creative, but at the same time, "given the nature of the work that we do, we also need some privacy, quiet time and a quiet space to work."
As well, Rosenstein says the move will also incorporate a "culture of flexibility and accommodation" that already existed before the arrival of COVID-19, which meant people working from home and gradually returning to the office.
With about 525 lawyers and support staff in 10 offices across the firm (the other offices are in Vancouver, Calgary, Edmonton, Regina, Saskatoon, London, Waterloo Region, Vaughan and Montreal), Miller Thomson has always had a "national platform," says Rosenstein. That meant using virtual meetings and other technologies to come together or welcoming those from other offices with workspace when they came to downtown Toronto.
Miller Thomson has already surveyed its lawyers and staff and, working on certain assumptions, figures about 60 percent of staff would be coming to the office, about 30 percent would take a hybrid option, and about 10 percent would work from home.
"But we built a lot of flexibility into our lease in case our assumptions are off a little bit, which was a huge factor for us in deciding to stay in Scotia Plaza."
The firm will also likely use a "hotelling" model for assigning desks, Rosenstein, with a lot of thought given to locker space so that lawyers and staff wouldn't always have to go back and forth with their things given a "clean desk policy."
Says Rosenstein: "If we are going to have hotelling, then we need to give them an environment and a reason to want to hotel and want to come into the office. You can't provide them with a space and functionality that is less than they would get at home. It must be greater so that it's a draw into the office."