2020's International Day of the Endangered Lawyer focused on lawyers in Pakistan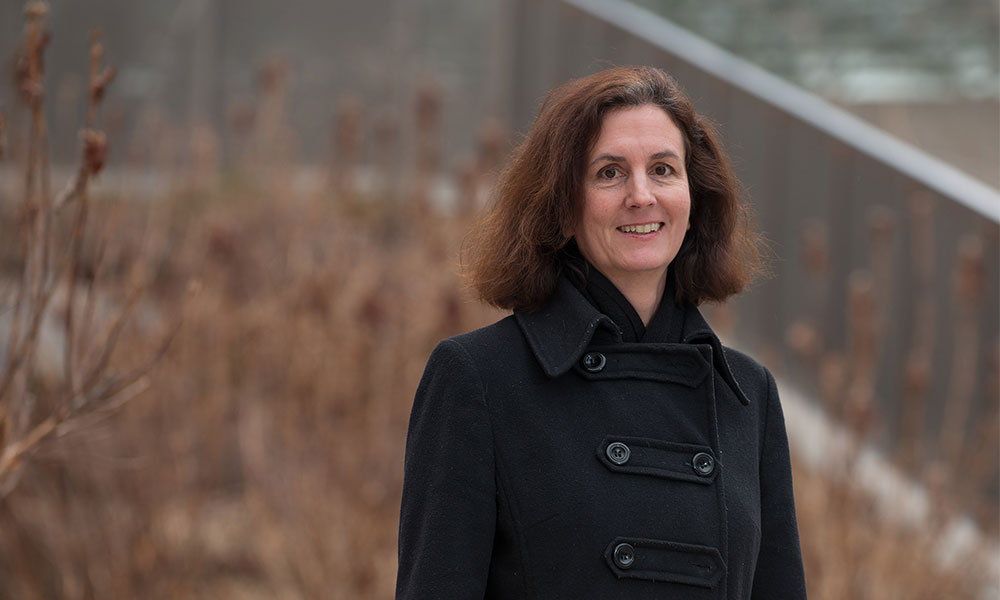 When supporting colleagues abroad, lawyers should consider offering behind-the-scenes support as well as making public statements, a Pakistan-based journalist told an audience at the Law Society of Ontario last week.
"What has to be really kept in mind is how that support is voiced and contextualized," said Beena Sarwar.
"If it takes a simplistic view or plays into anti-Pakistan rhetoric …. it's so easy to make Pakistan a scapegoat and target."
Sarwar, whose blog has gained international acclaim for its coverage of freedom, human rights, peace and even influential jurists, was one speaker at the LSO's International Day of the Endangered Lawyer 2020, hosted at Osgoode Hall in Toronto on Jan. 24 by the Lawyers' Rights Watch Canada, Human Rights Watch and Amnesty International.
The Ontario event, focused on lawyers in Pakistan, was one of several around the world marking the anniversary of a deadly Jan. 24, 1977 attack on four lawyers and a co-worker in Madrid, Spain. The security of Pakistani lawyers has been under international scrutiny after a 2016 bombing killed 70 people — many of them lawyers — at a gathering to mourn the murder of colleague Bilal Anwar Kasi.
This year, lawyers organized a protest at the Pakistani embassy at the Hague. Past events focused on Egypt, Turkey, China and Honduras, among others.
The LSO's Human Rights Monitoring Group has issued several statements about treatment of lawyers in Pakistan over the past few years. In the aftermath of the Kasi attack, the LSO urged the Pakistani government to "put an end to all acts of violence against lawyers and human rights defenders in Pakistan," and "ensure that all lawyers can carry out their legitimate activities without fear of physical violence or other human rights violations."
Other incidents that have been condemned by the LSO are the 2015 murder of Samiullah Afridi (a lawyer who defended a doctor that allegedly assisted CIA agents with their hunt for al Qaeda leader Osama bin Laden); and a suicide bomb attack on the Pakistani judiciary.
"Over the past decades, lawyers in Pakistan have been subjected to acts of mass terrorism, murder, attempted murder, assaults, (death) threats, contempt proceedings, harassment and intimidation, as well as judicial harassment and torture in detention, merely for engaging in their professional duties as lawyers," a letter from Lawyers' Rights Watch Canada said earlier this month.
"Their families also have been targeted, and some have even been murdered. Some lawyers have also been threatened with disbarment and/or had their homes and offices raided by the police."
At the event, bencher Teresa Donnelly read a letter the law society had received from a Pakistani lawyer.
Lawyers cannot become "heroes," Donnelly recounted from the email. Instead, she said, the writer felt the role of lawyers was to "focus on their work improving the justice system."
While support is needed for the Pakistani bar, Sarwar explained that Western organizations must be careful not to jump to issue statements that play into conspiracy theories about Western involvement.
Abdul (Hamid) Bashani Khan, a lawyer at the Abdul Hamid Khan Law Office in Mississauga, also spoke on the panel, where speakers highlighted some of the common misunderstandings of the situation in Pakistan, particularly amid anti-Muslim rhetoric publicized in the post-911 era. For example, panelists said the bench and bar are portrayed as both very strong — given the influence of the lawyers' movement of Pakistan — and also very weak, in the fight for judicial independence and public support. In 2014, a lawyer was killed after representing a high-profile professor charged with blasphemy.
To mark the Day of the Endangered Lawyer, the International Bar Association's Human Rights Institute released a toolkit to help the legal community navigate the complex task of protecting lawyers at risk. The three-part kit includes supports for risk management, human rights mechanisms, emergency protocols, legal frameworks, international protection, security plans and response chains.
"There is no doubt that lawyers play a key role in ensuring access to justice, the right to a fair trial, the presumption of innocence, equality before the law and the court, and respect for human dignity and human rights," said the IBA. "For lawyers to fully perform their professional activities, states must ensure their independence, as well as lawyers' safety and security."