The project focuses on "collecting unique data on the laws and regulations that restrict women's economic opportunities"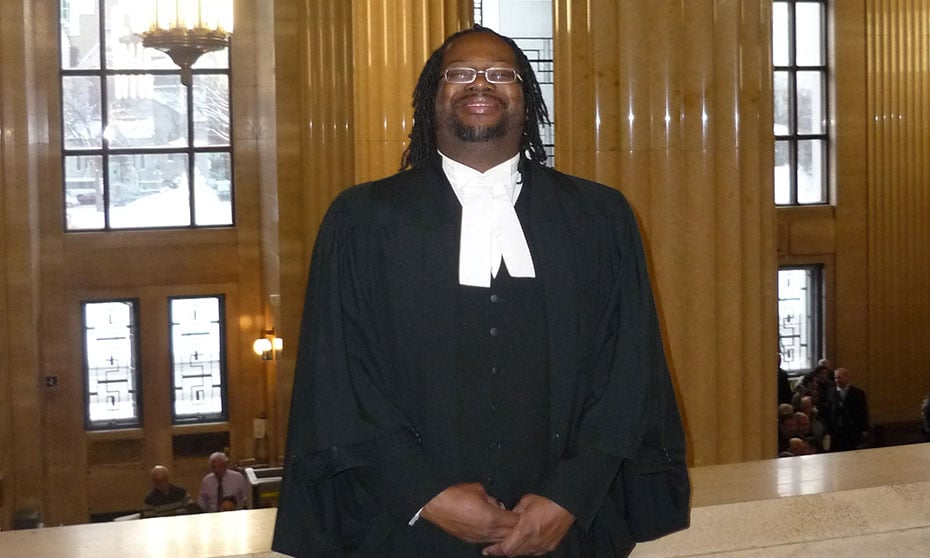 Ontario lawyer Selwyn Pieters served as an expert for a World Bank project on Women, Business and the Law.
The project focuses on "collecting unique data on the laws and regulations that restrict women's economic opportunities" with rankings representing the opinions of 10,000 professionals. Pieters says he contributed on the topic of violence against women in Guyana, where he is also called to the bar.
Guyana scored 86.88 out of 100 on the index, where the average global score is 74.71 and a score of 100 indicates that the economy gives women and men equal legal rights in the measured areas. Canada scored 97.50 on the overall 2019 results, which in addition to violence against women, summarize legal restrictions on mobility, starting a job, getting paid, getting married, having children, running a business, managing assets and getting a pension.
Pieters says that that the experience is was an enriching learning opportunity. Like many countries, Guyana faces a tension between what laws are "on the books" and the cultural stigma around issues such as sexual harassment.
Despite Guyana's laws against domestic violence and prevention of discrimination, Pieters submitted to the World Bank that more work needs to be done in regards to sexual harassment in workplaces or schools.
"There needs to be a complete cultural shift and the culture of fear and reprisals in clear and present for victims," wrote Pieters. Pieters says government lawyers as well as the attorney general have indicated backlash over sexual harassment allegations.
It was also an opportunity to look at how different laws are juxtaposed, says Pieters. For instance, the country's criminal code bars sexual activity with children under the age of 16, while the Marriage Act still allows judicial authorization of marriage of victim and perpetrator where minor is pregnant, notes Pieters.
Other experts who have participated in the research from a Canadian perspective include Petra Molnar and Deepa Mattoo for the Barbra Schlifer Commemorative Clinic, Anne Levesque of University of Ottawa, Caroline Kim of Miller Thomson LLP, Cheryl Elliott of Baker & McKenzie, Stefanie Di Francesco of Cassels, and Jennifer Bernardo of Baker & McKenzie, the World Bank website said.
The World Bank is not the only organization looking at the global state of gender equality and the rule of law. For example, the World Justice Project gives Canada a score of 0.81 and a sub-score of 0.83 on "fundamental rights. The World Economic Forum, which found that Canada still has a gender wage gap, did not include law as a main factor but notes context about a survey of local practitioners in family, labour and criminal law—answering the question: "Does the law mandate non-discrimination based on gender in hiring?"
Pieters says that even in countries that score well on the World Bank's list, such as Guyana, there is still much work left to be done.
"I was fortunate to do this work, and be given the opportunity to comment effectively on that," he says.
Editor's note: Stefanie Di Francesco is now an associate at Cassels Brock & Blackwell LLP, according to her LinkedIn page.