Ontario government considering cutting costs in family law system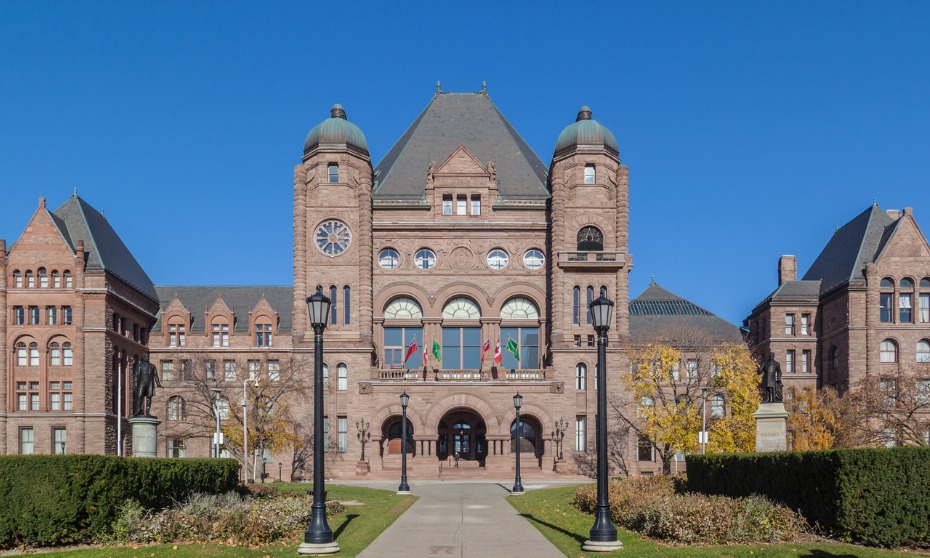 The Ontario government should prioritize safety of domestic violence victims if it moves more toward alternative dispute resolution in family law, law professors say.
Three law professors — Osgoode Hall Law School's Janet Mosher, University of Calgary's Jennifer Koshan and University of Saskatchewan's Wanda Wiegers — made the comments as part of a submission to Member of Provincial Parliament Lindsey Park, who is reviewing family law legislation.
Park said in July that the province's goal is to review legislation and find ways to "reduce costs and delays, and encourage the earlier resolution of disputes."
But a system of mediation for domestic violence victims may not really end up being less costly, if done with the safety of victims in mind, says Mosher.
"[T]his means that constructing a good process takes time and money," the professors wrote. "It also means that new legal frameworks would be required regarding the regulation of mediation and other informal dispute resolution processes and the training and monitoring of dispute resolution personnel."
The professors said that ADR in cases involving domestic violence requires a mediator with "deep knowledge of the dynamics of abuse" as well as "effective screening tools," and noted that ADR assumes certain dynamics such as equal bargaining power and that parties enter the process voluntarily.
"If we really wanted to do a good job of mediating a case where there has been a history of coercive control, we may need to provide ongoing counseling services for the mother and children," says Mosher. "It may take time before the mother is in a place where she can enter that process. It may mean it's not as single, three-hour meditation but has to take place for a number of sessions over a period of time, where the mediator is also meeting with the parties separately. It takes some time and resources to know the history of the couple."
Mosher noted that several Ontario lawyers were part of a 2018 paper recommending to the Justice Department that all family law practitioners use family violence screening tools.
"In a lot of the discourse around alternative dispute resolution there is an assumption that it is less expensive and that the outcomes are preferable. What we'd want to suggest is that — if what you want to do is construct a good process — it's not necessarily less expensive. A good process would include professionals involved who have a deep knowledge of the dynamics of abuse and of how one might construct processes that pay adequate attention to whatever that history of abuse might be, and prioritize the safety of women and children. You have to invest in that training. It also means the training doesn't work very well if it's a one-off thing. You need systems in place that monitor performance over time."
In particular, the professors wrote in an Aug. 9 blog post, lawyers and other legal workers may be on the lookout for physical violence but may miss other signs of abuse such as "isolation, shaming, put-downs, threats, surveillance, forced dependency, and control of decision-making."
"Moving cases out of formal legal processes and into informal and quick ADR processes raises a number of concerns for cases of domestic violence, especially those involving coercive control," the professors' blog post said. ADR "may not be appropriate in cases involving domestic violence, and explicit exceptions are necessary to any mandatory requirements. Provisions for training and screening for domestic violence are also key for dispute resolution professionals, as are supports for survivors."
The professors said that it's important for the province to preserve access to legal aid certificates and the Family Court Support Worker Program.
"Of course, adversarial adjudication comes with risks for survivors of domestic violence as well," the blog said. "[Abusers] bring unnecessary motions, seek child custody or greater access as a means to be present in women's lives, and refuse to pay support. Perhaps the most pernicious tactic is the choice to self-represent in order to be able to personally cross-examine their victims."
Mosher says that in cases of domestic violence, women, in particular, may be dealing with cases not only in family court, but also in child welfare and criminal court. This can be "almost impossible" without help from someone with legal training, she says.
"There is some work others have done, including judges, that says, 'We really could do a better job of communicating among and across different systems'," says Mosher. "Trying to navigate your way on your own through one is enough, if you have to navigate your way through two or three systems is really, really difficult….Women make concessions all the time for things we wouldn't want them to be conceding, if there was a different process in place. So, access to really good legal representation is absolutely essential."