Bach says Johnny Depp and Amber Heard trial shows effect of anger issues from high conflict divorce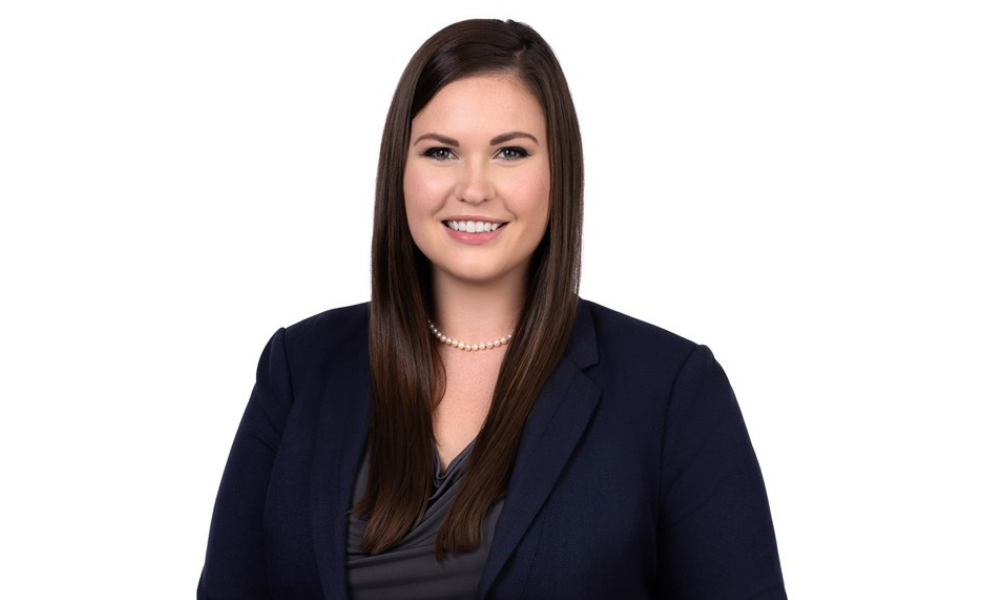 As many people watch the legal proceeding of celebrities Johnny Depp and Amber Heard, with both claiming to be victims of domestic violence, family lawyer Alyssa Bach says the trial sheds light on the effects of anger issues resulting from a high conflict divorce. However, lawyers must realize that they do not need to act with animosity even if clients are hostile in their interactions.
"This celebrity trial illustrates a very common occurrence in high conflict divorces. Unfortunately, we see these types of cases far too often that result in a trial after all other methods to resolve have failed. These trials tend to reveal win-at-all-costs extremes, exemplify the worst of when things go wrong and result in a binary result – there is only one winner," Alyssa Bach says. "Typically, these cases feature mental health issues, difficult personalities and magnifying everything wrong about the other person."
According to Bach, high conflict divorce trials typically feature spouses filing voluminous material against each other, extreme animosity, allegations, cross-allegations and difficult to no communication between parties. Often, a Judge may order parties into a high-conflict mediation, and if children are involved, consider any history of domestic violence when making determinations about parenting and access to children.
Family lawyers often get invested in their clients' lives and seek the best outcome. However, Bach says lawyers must ensure they view the matter critically from a legal perspective and not enable negative behaviour, thinking, or emotions because feeding into the hostile behaviour does not help achieve a good result.
According to Statistics Canada, over 275,000 family law cases were active in Canada in 2019/2020, with most lawsuits dealing with divorce applications.
In a high-conflict divorce, "where tempers tend to run hot, and egos run wild," Bach says it is crucial to have a lawyer skilled in advocacy to examine potential areas of resolution and advance their client's position to limit the number of contentious matters before the court. For example, if financial issues or child-related matters are a huge source of conflict, family lawyers can still resolve other areas to reduce the dispute and the scope of a trial.
If clients show no care for peace negotiations and focus on just their day in court as a win at all costs condition, lawyers must ensure they are not going down to that level because it can have negative implications for the client, Bach says.
"We need to remember the professional standard required of us and make sure that we're not fueling the flame."
If a dispute goes to trial and the opposing party aggravates the situation without merit, Bach says sometimes getting the courts involved by seeking judicial direction or bringing a motion for security for costs is critical to minimize a hostile legal process.
Alternatively, lawyers can choose arbitration to handle disputes over a court hearing to avoid the additional scrutiny of the media when overseeing a high-profile case.
Mediation is also an option to resolve high-conflict divorce cases. However, Bach says the resolution must be on consent, unlike in arbitration or a court hearing where an arbitrator or judge makes the final decision.
The federal government has also recognized that family violence is a growing issue and last year made amendments to the Divorce Act. Under the new Divorce Act, family violence is any violent or threatening behaviour, or a pattern of coercive and controlling behaviour, or behaviour that causes a family member to fear for their safety or the safety of another person.
"The new Divorce Act lists factors that judges need to look at when considering the impact of family violence such as the nature, seriousness, and frequency of the abuse. If children are involved, there's risk of harm to the child," Bach says. "They also look at whether the person engaging in the violence has taken steps to prevent further violence and improve their parenting, such as completing a parenting course for people who have abused their children or partner."
While many types of abuse are criminal offences, she says some non-criminal behaviours are still considered family violence under the Divorce Act.