Respondent selling million-dollar homes and child not having food, clothes is startling: court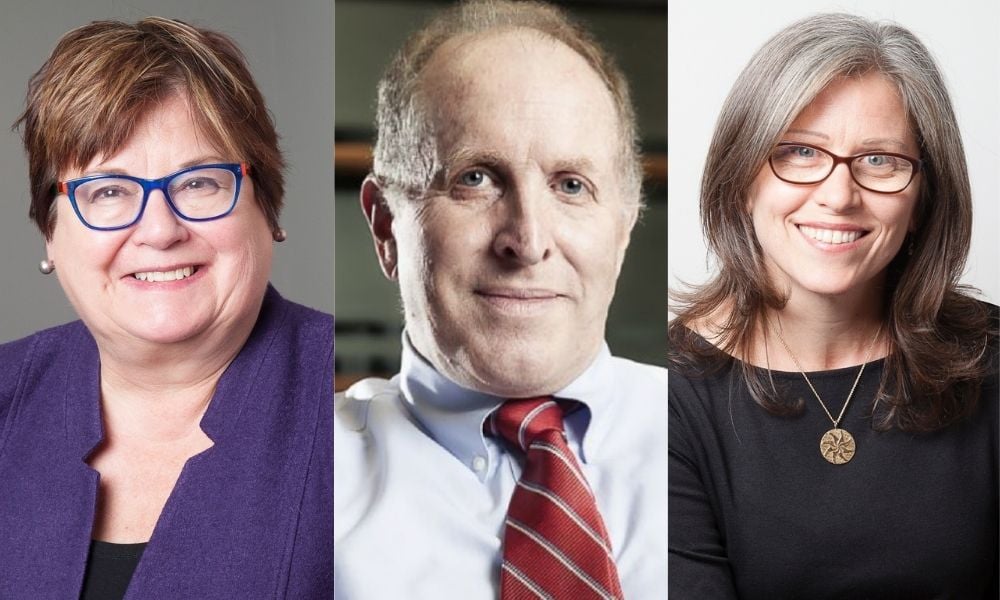 The Ontario Superior Court of Justice has granted retroactive child support payments of over $500,000 stemming back 12 years in a lengthy proceeding complicated by the respondent's refusal to participate in DNA paternity testing and provide full financial disclosure.
In the uncontested trial decision, Superior Court Justice Wendy Malcolm considered the respondent's denial to participate in the proceeding and the DNA paternity testing in 2009 and 2010 to be blameworthy conduct. She wrote that the child (L), who is now 20 years old, has suffered due to the lack of financial support from the father, an orthopedic surgeon in Australia and his mother's limited financial resources.
"This matter could have been resolved years earlier but for the respondent's refusal to cooperate. There were 24 court events in this matter and 2 motions for leave to appeal to the Divisional Court."
The court relied on the Supreme Court of Canada DBS vs. SRG decision and considered four factors in making the retroactive child support order, including why support was not sought earlier, the conduct of the payor parent, the past and current circumstances and potential hardship on the payor parent from a retroactive award.
Justice Malcolm wrote that the applicant's attempts to contact the respondent were hindered by her lack of contact with him and the financial and emotional means to bring the application until 2017, although she made attempts in 2009 and 2010.
"If the order is not made retroactive to October 2009 the respondent succeeds in his attempts to evade and delay payment to his child and sends a message to other litigants that stalling and non-disclosure are effective litigation plans."
If the respondent had cooperated with DNA testing in 2009, he would have had scientific proof of paternity, and L would have had a very different life. "Child support is the right of the child. Mistakes of the parents should not be owned by the child."
She wrote that L, who has learning disabilities, would have benefitted from an earlier assessment of his behavioural and learning challenges, resulting in treatment, support, and tutoring. In addition, if licensed daycare was available, the mother might have remained in the workforce to assist the family better.
She ordered retroactive child support to the applicant for $4,277.91 per month from November 2021 and $564,684.12 from October 2009 to 2021.
Linda Smith, the supervising lawyer at Queens Family Law clinic and lawyer for the applicant, says she has never seen a retroactive claim go back so far. She says they would not have obtained the favourable result without the pro bono forensic accountant's report and testimony that the respondent was sheltering income.
Queens Family Law Clinic director Karla McGrath says the case has been a great exercise in access to justice and taught several students the firsthand difficulties of family court proceeding challenges on issues that otherwise would seem incredibly obvious.
Where a planned and deliberate litigation strategy of denial, evasion and court proceedings delays occurs, low-income individuals, usually women seeking child support, will almost always lose, McGrath says.
She says 378 hours were expended by two lawyers and an articling student at the Queen's Family Law Clinic, and student caseworkers spent an additional 220 hours over the four years of the litigation. "We were the foil against one determined respondent with very deep pockets."
"The reason why she has the resources to continue this fight is that she happened upon a scrappy little legal aid clinic in Kingston that just refused to let this thing go."
Queens Family Law professor Nicholas Bala says the decision establishes a way to support children conceived due to a one-night stand with a man who lives in another country.
"The Legal Aid Clinic undertook a very challenging case, and it's not completely over in that enforcing the judgment in Australia is going to be a challenge, but without the support of the clinic, they never would have gotten to this point.
Bala says it is also one of Canada's most significant retroactive child support orders and reflects the rejection of the father's argument that he can't provide a DNA sample. "We don't force people by the DNA sample, but the court will draw an adverse inference from the failure to do that."
Relying on the Supreme Court of Canada Michel v. Graydon decision, Justice Malcolm wrote that L. unable to participate in extracurricular activities nor obtain a needed assessment, counselling, or tutoring for his special needs established his deprivation.
The respondent filed a sworn financial statement in April 2018 and assessment notices from 2015 to 2017. His income was $532,667 in 2016 and $626,876 in 2017. However, it dropped by approximately 70 per cent in 2017, reflecting only personal earnings after the applicant served him the application.
Connor Paxton, a forensic accountant with expertise in income evaluation, conducted corporate business searches in Australia and found that the respondent was a director and shareholder in at least two corporations. Although both companies were established several years before the 2018 sworn financial statement, they were not in his listed assets.
"These companies showed revenue of $293,563 USD and $278,977 USD."
The respondent was also a physician in three different medical clinics. In addition to potential corporate income, the applicant discovered that he sold a home for $4.6 million in 2014 and 2018 listed another house for $2.5 million.
Justice Malcolm wrote that "the juxtaposition of the respondent selling a four-million-dollar home and L. not having access to food, clothing, shoes or bedding when required is startling."
The applicant, Erica Ann Woodland and respondent, Stuart Grenville Kirkham, met while she was a nursing student, and he was a hand and elbows orthopedic doctor. The pair had a night of unprotected sex, and Woodland indicated she did not have sexual relations with anyone else until after she discovered she was pregnant in August 2000.
Woodland completed her nursing degree but could not finish the practicum when L. was born in 2001. As a result, she applied for social assistance. She eventually contacted Kirkham in November 2001, who said he was not the child's father because she did not terminate the pregnancy.
Woodland reached out to Kirkham again when the child was four years old to inform him they struggled financially. In 2009 when L. was eight years old, she retained a private lawyer, and Kirkham's lawyers asked for paternity testing to confirm he was the father.
After Kirkham's first lawyers from Australia asked for the DNA testing, his new Ontario lawyer indicated that the testing was not authorized. After legal proceedings commenced, he continued to evade and delay the proceeding and refused to participate in DNA paternity.
He was eventually unsuccessful in appealing Justice Anne Trousdale's 2018 decision regarding the DNA paternity testing in September 2019.
Woodland and the child provided DNA samples to the collection site on January 29, 2019, and Justice Trousdale had provided a deadline of March 5, 2019, to complete the testing, which was extended further after the unsuccessful appeal. In November 2020, his lawyer requested to be removed as his solicitor of record.