Ontario Review Board conferred discretion to deny psychiatric assessment requests, court said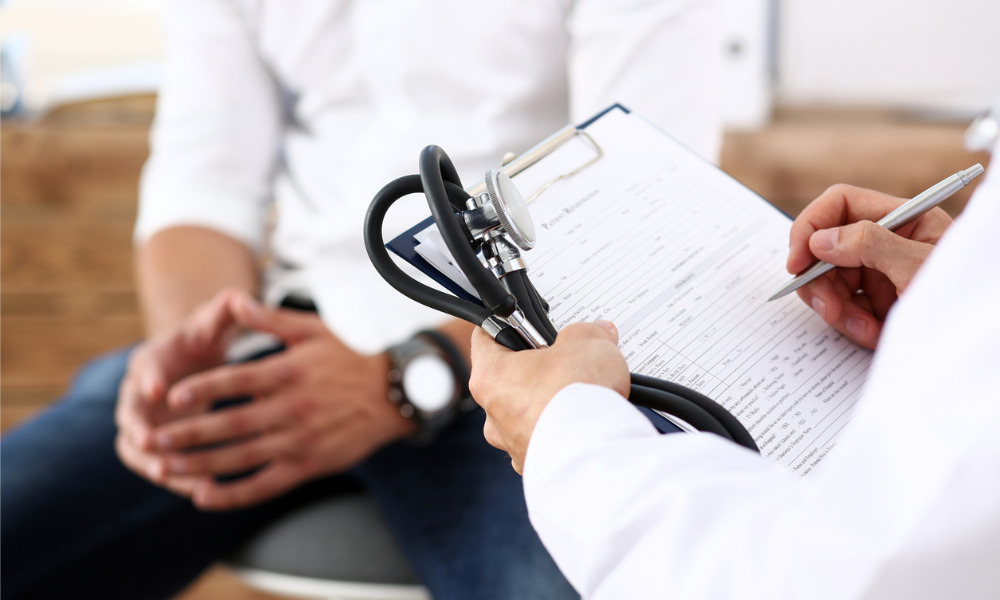 The Ontario Court Appeal has refused to reverse an Ontario Review Board order denying a request from a man suffering from mental illness to undergo psychiatric assessment which he said could prove his claim that he no longer qualified as "high-risk accused."
In Cousineau (Re), 2021 ONCA 760, Tyler Cousineau suffers from schizophrenia and has a history of violence linked to his mental illness. He has twice been found not criminally responsible due to mental disorder for violent offences, most recently with respect to two counts of second-degree murder from October 2018. As a result, the trial judge granted the Crown's s. 657.64(1) application and declared Cousineau to be a "high-risk accused." Once a high-risk-accused designation was made, the ORB can refer the matter to a superior court judge for review.
To encourage the ORB to seek a review of his designation, Cousineau requested a psychiatric assessment, pursuant to s. 672.121(c), to determine whether he still qualified as "high-risk accused." Given his progress, he alleged that his designation no longer stood. The Crown opposed, contending that his existing medical assessments and reports showed that he remained a "high-risk accused."
The ORB declined to order the requested assessment. Cousineau appealed, claiming that ORB's order was unreasonable for misapplying the reasonable-grounds and substantial-likelihood tests.
In its decision, the Court of Appeal ruled that the ORB's order denying Cousineau's request for psychiatric assessment was reasonable and entitled to deference.
The court explained that the reasonable-grounds test in s. 672.121(c) does not relate directly to whether an accused would use violence that could endanger another person, but instead focuses on whether the ORB has reasonable grounds to believe that a psychiatric assessment would be necessary to determine whether a high-risk-accused designation should be subject to review.
"It is important to bear in mind that s. 672.121(c) gives [ORB] discretion whether to order assessments," the court said. In exercising such discretion, the court noted, it was certainly appropriate for the ORB to consider what purpose a review of a high-risk-accused designation would serve. "If there is no point in requesting a review, there is no point in exercising discretion to order an assessment to help determine whether to request a review."
In concluding that there was a substantial likelihood that Cousineau would use violence that could endanger another person, the ORB relied on his assessment reports to determine whether he posed a significant threat. But Cousineau argued that by doing so, the ORB erroneously relied on the significant-threat test, instead of the substantial-likelihood test. The court disagreed.
According to the court, although Cousineau's assessment reports focused on whether he posed a significant threat, they contained details about his level of threat that was highly relevant in determining whether he continued to meet the substantial-likelihood test. The court added that the ORB considered the reports along with other evidence.
The court found that there was evidence showing that regardless of his progress, Cousineau continued to manifest warning signs. "Specifically, Cousineau had stopped receiving injections of his anti-psychotic medication and reduced the dose he received because he did not like the side effects of the medication. He also remained withdrawn, not initiating communication with staff and he has declined to participate in groups. As well, he spends his leisure time sleeping rather than engaging, which is concerning," the court said.
Anita Szigeti and Maya Kotob of Anita Szigeti Advocates acted for Tyler Cousineau. Dena Bonnet represented the Crown. James Thomson and Julia Lefebvre of Thomson Blackburn Lane Lefebvre LLP appeared for Person in Charge of Waypoint Centre for Mental Health Care.