Health and safety at Ontario courts a concern, say Crown and trial lawyers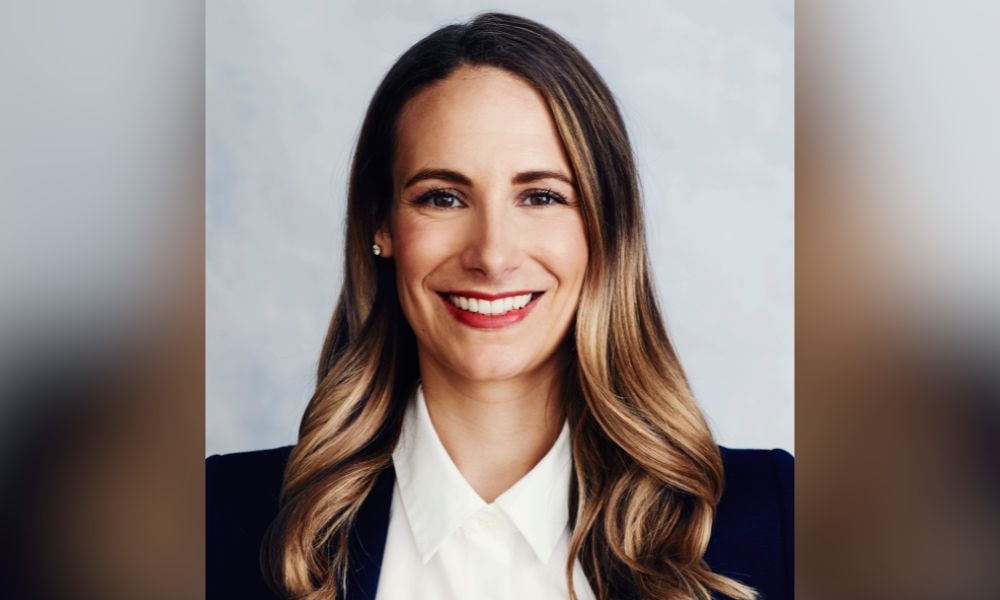 Justices returned to their benches and began hearing cases in the Milton courthouse this week after shutting down hearings earlier in the month due to health and safety concerns regarding the state of the building.
On September 7, Justice Scott Latimer of the Ontario Court of Justice opened a proceeding describing the situation in the courthouse.
"As a result of the reoccurrence of mould in certain areas of the Milton Courthouse discovered in late August, but not this courtroom in particular, the Ontario Court judiciary have been presiding remotely for Milton matters until an appropriate assessment and remediation is complete… Court Services Division has not closed the courtrooms.
"Last week, the remediation efforts discovered a gas leak in a lower-level boiler. I am told this has been resolved and does not pose any ongoing risk to personal safety. This morning I am advised that further remediation attempts may have dislodged asbestos in the law library; however, I am further advised that this occurrence has not impacted the air quality in the area. Nevertheless, I believe the law library is closed today…
"Additionally, there are no regular staff working in the trial coordinator's office today. Staff have either been on leave for a period of time and no coverage has been assigned, or they are on short-term sick leave… Further, I am advised this morning by court management that there are staff shortages throughout the building. One entire courtroom, B11, cannot run today, not because a judge is not available, but because of a lack of staff."
Justice Latimer's courthouse status report was not the only one issued by a judge in Milton. On September 11, in an endorsement, Justice Clayton Conlan of the Ontario Superior Court of Justice shut down three trials that were to take place that day. He also addressed the fate of other matters scheduled to take place in the courthouse.
"Until further notice, the Superior Court justices will not be presiding over in-person matters at this building," he wrote.
"This is a disappointing day for the administration of justice in Halton Region. We remain committed to ensuring that those we serve have access to justice. We are exploring every alternative in an effort to dampen the impact of this extraordinary step on all of those who have an interest in the cases that are before us.
"This decision was not made lightly. It was made on Friday, September 8th, after careful reflection, after a thorough review of the most recent findings of contamination in this building, after full consideration of the Ministry's plan in place to conduct a complete building assessment, and after consultation with the Regional Senior Justice and the Chief Justice, among others."
Justice Conlan further outlined both the current situation and addressed what had gone on at the court in the past.
"The Ministry has commissioned a report from an expert. The ongoing assessment work, including a full inspection of this building, is not yet finished. Given the long history of serious problems with this building, including those that caused a very lengthy closure of the entire Courthouse not that long ago, until we know more, we cannot in good conscience preside over in-person matters in this building."
While things may be mostly back to business at the courthouse now – the Halton County Law Association still has a notice on its webpage that was originally posted on September 15 that reads "the HCLA Library, Lawyer's Lounge and Robing Rooms are closed, and will be closed for at least a month to allow for remediation (of mould and asbestos) to be done" – lawyers don't hold out high hopes that the problems were truly fixed or that they won't reoccur again. They also say it's not just the Milton facility that has health and safety as well as staffing problems, these types of problems are common across Ontario.
"Frankly, I anticipate this will be a short-lived state of affairs. Issues keep popping up in Milton. It's only a matter of time before this happens again. I expect this isn't the last we've heard about these particular health-related issues in the Milton courthouse," said Lindsay Board, a partner at Daniel Brown Law and a spokesperson for the Criminal Lawyers' Association.
"I know that they've been promising that the issues at the Milton Courthouse are going to be remediated, and they emphasize that the building is safe and that people should have every confidence in the air quality and they should be comfortable attending. But to me, that kind of falls a bit flat."
Betty Vavougios, president of the Ontario Crown Attorneys' Association, says that since it knew of health and safety issues in the past, the government should be taking more active steps to ensure they don't reoccur.
"The health and safety issues surrounding the physical maintenance of courthouses is not a new concern. Assistant Crowns and every other member of the public coming to courthouses, whether employees or participants in the process, should have confidence that they're entering a safe space."
Vavougios doesn't know exactly what caused the ministry to start investigating the most recent mould and asbestos problem, but she said it "doesn't strike me as being a regular check."
While she supports the justices' decision not to hold in-person hearings in the Milton courthouse, saying "they made the right call," Vavougios feels that the health and safety of her members aren't being taken seriously by the attorney general's office.
"At first, the judiciary wasn't going in but the Crowns were still expected to go in. And then the Crown safety got tied to the judiciary, which is a problem for me because although I have the utmost respect for the judiciary, they're not experts in health and safety. The onus and responsibility lies on the Ministry of the Attorney General – my peoples' employer – to keep them safe."
She added that relying on judicial decisions regarding health and safety has been an issue since the pandemic, with judges making the call about mask-wearing in courtrooms. "The position of the Ontario Crown Attorneys' Association is that [health and safety decisions] should not extend to judicial discretion, that's the employer of our members abdicating their responsibilities by putting them on the judiciary."
Even if the air quality concerns are addressed at Milton, both Vavougios and Board say the court is no longer fit for purpose and that the government made a mistake by cancelling plans for a new replacement courthouse, especially as the Burlington courthouse, which tends to get used as a backup when hearings can't be held at Milton, is also poorly designed and in need of replacement or significant upgrades.
Board says for the courthouses in Milton and Burlington there are several problems, including troublesome technology, such as a closed-circuit television system that tends to malfunction frequently.
"In a place like the Burlington courthouse or the Milton courthouse, for example, these smaller courthouses that are very old, very dated, they don't have the type of infrastructure and resources to be able to facilitate [private meetings between lawyers and their clients or Crowns and victims]. There's just not a lot of privacy," says Board.
Burlington also currently has an insect problem. Vavougios said there is a potato bug infestation at the courthouse.
Vavougios said that health and safety seems to be an issue at newer courts as well. She has also been hearing of problems at the new Toronto courthouse, located at 10 Armoury Street, including pieces of the ceiling, metal door pieces and other structural components falling onto people. According to Vavougios, "there was no joint health and safety committee put together before the new Toronto courthouse opened."
Neither Board nor Vavougios were aware of any database or statistics that tracked court closures due to health and safety or other issues, such as short staffing. Law Times reached out to the Ministry of the Attorney-General and asked if that information existed and requested other details about the situation in Milton. The government didn't respond prior to publication of this article.
What is apparent, however, is that court closures are becoming a serious problem. On September 8, Justice Peter Fraser of the Ontario Court of Justice brought up the issue in R. v. C.L. , a Youth Criminal Justice matter, where he found that the defendant's Jordan right to have a trial in a timely manner was violated due to courtroom closures and hearing delays.
"C.L. appeared at the courthouse at 10 Armoury Street in Toronto to stand trial. His trial was delayed, however, as four of the twelve courtrooms scheduled to hear criminal matters that day had to be closed on account of staff shortages. Unfortunately, this scenario is not uncommon in the Toronto Region. The Ontario Court of Justice has been plagued by a shortage of courtroom staff for many months and court closures have become an almost daily occurrence in Toronto."
Although the judges commenting on courtroom closures are doing so from the criminal law side of the profession, Board said the courtroom closures affect the entire justice system, as criminal matters that need rescheduling are given priority in courtrooms and in judges' assignments, bumping civil or family matters down the calendar.
"We're talking about issues with custody of and access to children. We're talking about people who've been catastrophically injured, and they're trying to get some sort of financial recovery to help support their needs moving forward. Even though they're not criminal cases, they're still incredibly serious cases for ordinary people who are needing access to our justice system. And it's not unheard of, for those types of cases to take years to work their way through the system. And that's just completely unfair," she said.
Justice Latimer would seem to agree. In concluding his thoughts about the situation at the Milton courthouse, he summed things up like this: "Overall, I would say the system bends until it breaks and, at the moment, it is bending."