The planned centralization of Toronto's satellite provincial courts to a new courthouse will make accessing the justice system more difficult, said lawyers and other community activists at a community forum Nov. 28.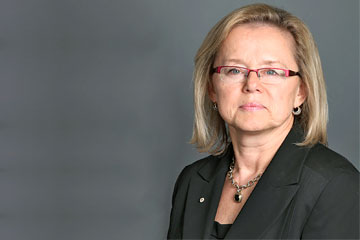 The planned centralization of Toronto's satellite provincial courts to a new courthouse will make accessing the justice system more difficult, said lawyers and other community activists at a community forum Nov. 28.
The plan by the Ministry of the Attorney General is to close satellite courthouses around Toronto and move their operations, for both youth and adult offenders, to one downtown location at 11 Centre Ave., near Queen Street and University Avenue, by 2021.
The Nov. 28 event — called the Community Forum on the Future of Youth Court in Toronto — was organized by Peacebuilders and the Toronto Lawyers Association, along with community organizations such as the John Howard Society of Toronto, Justice for Children and Youth, the Zero Gun Violence Movement and the Cross-Over Youth Project.
"The court, if it is centralized downtown, will be unreachable for a lot of young people," said Eva Marszewski, a lawyer, professor and the founder of Peacebuilders, which partners with schools, jails and community organizations to assist economic and socially marginalized youth gain access to the justice system and promote a restorative approach to criminal justice. "What will happen is there will be an increase in absent kids who should be appearing in court. There will be bench warrants. There will be adjournments. There will be increased costs just in terms of the day-to-day administration."
Marszewski said taking the courts out of communities in Toronto's periphery and forcing those charged with crimes to come downtown will increase failures to appear and put an obstacle in front of families of youth offenders who want to attend court.
TLA president Melanie Manchee said the amalgamation is a bad idea. "We also think that the elimination of the satellite courts, not just for youth but for adults, was a poor decision and to bring more people into downtown Toronto," she said.
In May, the Ministry of the Attorney General told the CBC that the court amalgamation will save the province $700 million over 30 years.
The new courthouse will handle both youth and adult offenders, said Marszewski, Manchee and others at the forum. After the speakers finished, the floor was open to input from community members.
Manchee said that, as a result of the consolidation, young offenders would be forced to share space with adults, who may be negative role models or have a frightening and intimidating effect on the young people. This was a frequent topic raised by speakers and audience members at the forum.
Superior Court Associate Chief Justice Frank Marrocco, one of the speakers at the forum, said bringing the youth and adults under the same roof in the justice system is a step backward.
"The idea that young criminals and adult criminals would be in the same building is something that, quite frankly, at this particular stage, I never thought I would hear again," he said.
Manchee said that children and adults are separated in every other area of society, so they should be separated in the criminal justice system as well.
"We start with the premise that in most facets of our society that involve children and youth, we separate them," Manchee said. "So why wouldn't we keep that concept of a safe, separate space for youth and children involved in their first experience in the youth justice system?"
Closing the courts in Scarborough, at 1911 Eglinton Street East, near Jane Street and Finch Avenue, at 1000 Finch Avenue West, and downtown, at 311 Jarvis Street, will take the justice system out of those communities when the system should be bringing justice to these communities, said Marrocco.
"That's really the obligation. It's to bring the court and what amounts to justice, whether it's youth justice or any other, bring it to the communities," he said.
The courthouse at 311 Jarvis Street is home to Peacebuilders' restorative justice clinic. There are other programs based out of that location geared toward intervening on young offenders so they do not carry on similar behaviours into adulthood. Manchee says that groups providing social services and diversionary programs feel they were not properly consulted in this process.
"There's a feeling among the social service providers that deal with youth that they were not extensively consulted about this plan. I have not heard a voice from that community that says it's a great plan to move youth into the new courthouse," Manchee said.
She said those providers, such as Peacebuilders, that develop the programs that work in the field with young offenders should have an authoritative voice on whether this plan goes forward. She says she hopes they persuade the provincial government to change its mind.
Marszewski said the forum heard from voices that the Ministry of the Attorney General needs to hear.
The ministry was contacted by Law Times, but it did not provide comment by deadline.