The Criminal Lawyers Association says Minister of Justice David Lametti should release the report investigating an extradition case and conduct a public inquiry.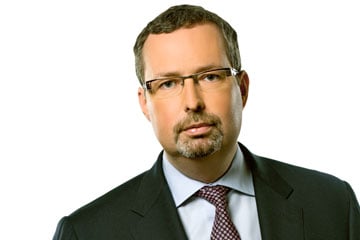 The Criminal Lawyers Association says Minister of Justice David Lametti should release the report investigating an extradition case and conduct a public inquiry.
The CLA said that Lametti received a report on the case of Hassan Diab in late May but has not said when he will release the findings of the probe, which was conducted by Ontario's former Deputy Attorney General Murray Segal.
"Transparency, accountability and fairness require that Mr. Diab and the community at large be made aware of the nature and scope of Mr. Segal's mandate, the investigations he undertook, and the conclusions he reached as to whether government lawyers followed the law and departmental procedures," the CLA said in a statement calling for the report's release. "Additionally, and more importantly, a public inquiry must be held into this matter to resolve any questions of the propriety of government officials."
Rachel Rappaport, press secretary for the Office of the Minister of Justice and Attorney General of Canada, confirmed Minister's Office got the report on May 21.
"Time is being taken to review and translate the report prior to its public release. We are committed to transparency in this matter and will have more to say soon on the release date for the report," she said in an email.
The report centers on Diab, a Canadian citizen and sociology professor extradited from Canada to France in November 2014 and imprisoned in France for three years, according to the website "Justice for Hassan Diab." Diab was accused of ties to a deadly 1980 bombing in Paris, and in 2018 French judges dismissed all charges and ordered his release, the website said. Investigative news stories from CBC have raised questions about Diab's case over the past decade, particularly on how Canada handled handwriting and fingerprint evidence.
However, the Supreme Court of Canada said that it would not hear Diab's case. As of January, Diab's website said the case was still being looked at by the Court of Appeal in France.
Segal's appointment to the probe made headlines last year and has drawn interest from several civil rights organizations, under the umbrella of Justice for Hassan Diab. Despite objections from the CLA, Lametti's predecessor opted to investigate the circumstances of Diab's extradition through internal review rather than a public inquiry.
Don Bayne, Hassan's lawyer, said Segal's mandate "was deliberately too limited – to avoid the hard questions and issues."
"Mr. Segal's powers were too circumscribed compared to a judge's who can compel witnesses and documents. There was no challenge or cross-examination of the DOJ's version of their conduct. There was no true examination of the dangers and shortcomings of the Extradition Act and procedure (and jurisprudence). We had no access to the behind the scenes letters and documents," said Bayne in a statement posted on the "Justice for Hassan Diab" website.
Michael Lacy, president of the Criminal Lawyers' Association, says that Diab's case is important to criminal lawyers who deal with extradition, but says the CLA has not conducted its own investigation and cannot see Segal's report to comment on its findings.
"There were serious concerns raised about the conduct of lawyers in the Department of Justice that were dealing with the extradition request, both inside court and outside of court," says Lacy. "Crown attorneys or Crown counsel make representations to the court, defence lawyers make representations to the court, and your word is your bond….it undermines the confidence in the entire administration of justice if government officials are making misrepresentations about things to courts, so we obviously have an interest in that larger issue as well."
Lacy says the case gives Canada an opportunity to reconsider its extradition regime.
"It's a legitimate government function to cooperate with requesting countries. We have treaty obligations in that regard, and no one would think we want Canada to become a haven for people who commit crimes," says Lacy. "Why it is a moment of import for criminal lawyers generally is because the question is….What kind of proof or threshold finding of proof are you going to require before you uproot a citizen or resident of Canada?"
The CLA is hopeful that Segal's report will be released but has not received word either way from authorities, says Lacy.
"Diab's case really highlighted the frailties of the existing extradition act," Lacy says.