Roger Gillott says parties in construction disputes leaning more towards litigation over ADR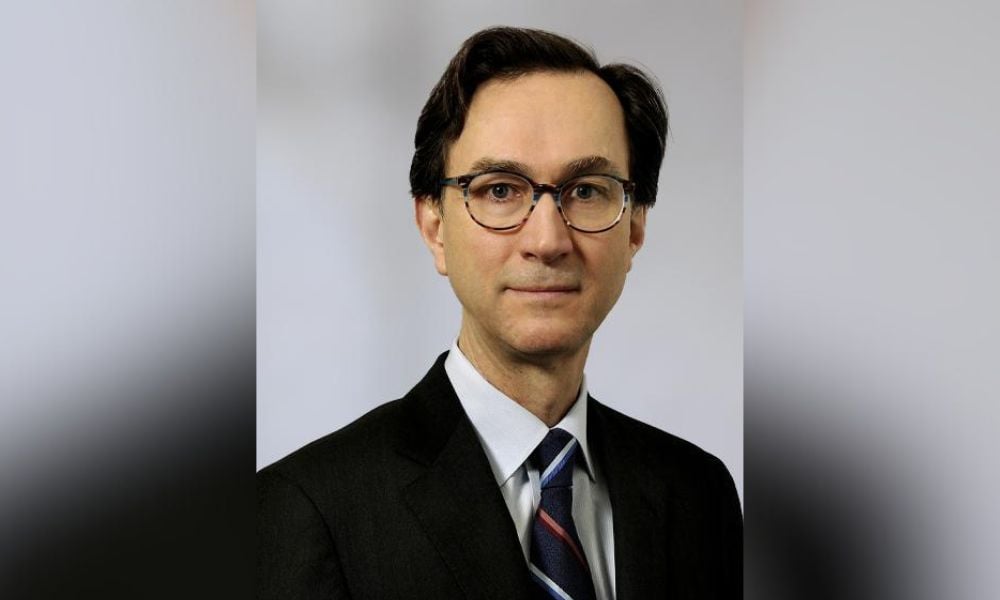 Changes that created an adjudication regime under Ontario's Construction Act more than three years ago were heralded as a revolutionary way to resolve construction disputes. However, Osler, Hoskin & Harcourt lawyer Roger Gillott says there has been relatively little uptake, especially when settling major infrastructure disputes.
Although there has been "some growth" in the use of adjudications, Gillott points out that only 67 adjudication decisions were made province-wide in 2022, according to the latest report from the Ontario Dispute Adjudication for Construction Contracts organization. This body oversees the adjudication process. "When you think about the number of construction projects in Ontario, that is not very much."
In all, there were 121 adjudications that commenced through ODACC in fiscal year 2022. In addition to the 67 decided cases, 34 adjudications remained open as of the end of the 2022 fiscal year, and 24 were terminated, primarily because the parties settled the dispute or there was no jurisdiction to adjudicate.
Of the 67 cases that were adjudicated, 35 were residential, 12 were commercial, 15 were transportation and infrastructure, three were public buildings and two were industrial.
However, Gillott says, even the settled cases generally involved relatively minor issues. The median award granted was $19,640.66, and the average $51,486.84, "reflecting the small size of projects that chose the adjudication process for settling issues."
Only nine decisions involved projects in the Greater Toronto area – six relating to residential, two commercial cases and one transportation and infrastructure dispute.
Mediation, arbitration, and back to the courts
Gillott also says he has noticed that the construction and infrastructure industry has moved from mediation as a tool for settling disputes to arbitration, and now many of the firm's clients are moving back to the courts.
"When I started practicing construction litigation and dispute resolution law about 25 years ago, the whole focus was on mediation. And it proved quite useful, becoming part of the standard toolkit we all use to resolve disputes."
As the years passed, "arbitration became the thing that everyone was pushing – that it would be the new panacea for solving construction disputes," Gillott says.
But Gillott notices that over the last two or three years, several clients who now have experience with arbitration "are moving away from it" and "asking us to go back to litigation in the courts."
He points out that one of the reasons for this is that mandatory arbitration clauses in construction contract design contracts do not allow the consolidation of the two arbitrations should there be a dispute between the parties.
"As a result, if you are the owner of a project, you end up with two separate arbitrations," he says, one with the contractor and one with the engineer or architect, each likely blaming the other.
"The trouble is if you enter arbitration with the contractor and a different arbitration with the design consultation if there is a problem with, say, leaky windows or cracking concrete, all the project owner knows is he has a problem," Gillott says.
"From your perspective as the owner, you don't know whether it's the contractor's or the designer's fault. And, of course, each party will blame the other in separate arbitrations," he says. There is also the issue of how subcontractors are captured in these arbitrations.
"So, all of a sudden, the owner is stuck with a problem," he says.
This is unlike court litigation, "where a judge can look at all the arguments and say 'Well, the blame is 60 percent on one party, 30 percent on the other party, and 10 percent on someone else.'"
Gillott says that arbitration decisions are generally final, with only limited recourse to judicial review. And while arbitration has often been touted as speeding up the dispute resolution process, Gillott points out that many clients have realized that isn't always the case.
And "It depends on the arbitrator and their availability. It depends on positions taken by opposing counsel. It depends on the arbitrator's willingness to make tough decisions. I think a number of our clients have found that arbitrations can end up being just as expensive and just as time-consuming as court proceedings."
ADR vs. litigation in construction cases
He notes some advantages to arbitration, mandatory or optional, something he makes clear to clients. A major "pro" is confidentiality, as parties to a dispute might want to keep the case out of the court system. There's also the provision for picking the arbitrators, people familiar with the construction sector, unlike a judge who may or may not have that specific knowledge.
While most judges can easily handle these types of cases, Gillott says a new judge might have a "steep learning curve" in how construction projects operate.
Gillott adds that arbitration can work well in cases with a "discrete issue to be determined. "If it's a very complex matter, then you end up with many of the same issues that complicate court proceedings.
Adding to the living tree of construction law
From a lawyer's perspective, another issue related to using arbitration, mediation or adjudication in resolving construction sector disputes is that it leads to fewer case law decisions and legal precedents.
"These decisions are important because they contribute to the 'living tree of the law.'" He noted that former Supreme Court Justice Beverley McLachlin, a construction law lawyer before being named to the bench, commented in a speech that so many cases were being mediated and arbitrated in the construction space that the living tree of the law was being detrimentally affected.
"She asked us lawyers to consider trying some cases in court because we need that living tree of the law to continue developing in the construction area."