Lawyer said CEO told him to 'F-ck the case law'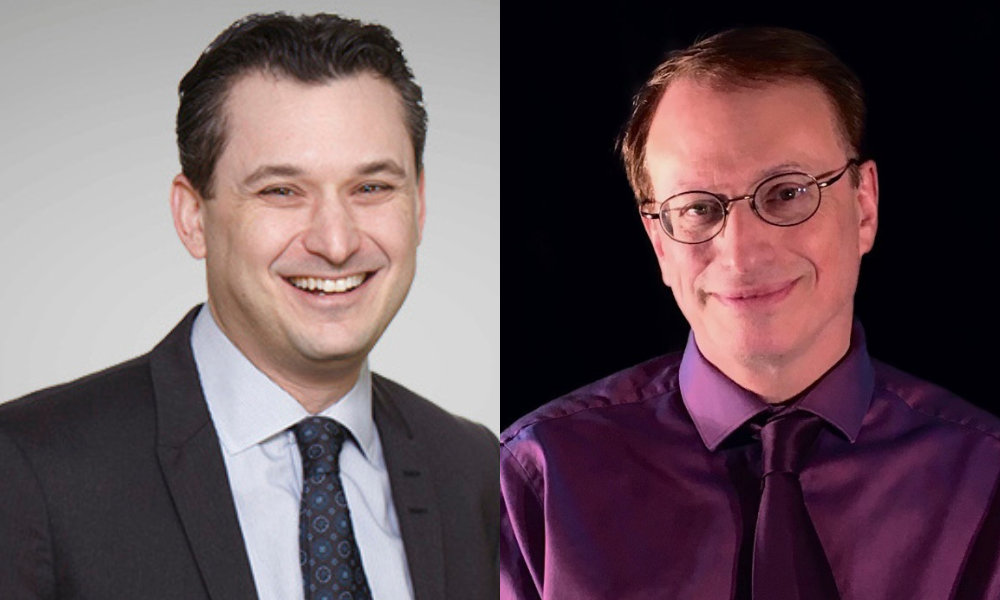 With one short line, the Court of Appeal for Ontario dismissed a case that intertwined legal ethics and civil employment law and granted the defendants $12,500 each in costs.
"It is a relief. I was never really too stressed about it, though, because I was in very capable hands. Mr. [Michael] Kestenberg is an excellent lawyer. But having said that, nobody ever likes to litigate, even if you've been a litigation lawyer," says Samuel Schwisberg.
The case of OZ Optics Ltd. v. Evans 2023 ONCA 677 involved two in-house lawyers, Diane Lesley Evans and Schwisberg, their employer, OZ Optics, its sister company OZ Merchandising, the companies' founder and CEO Ömür Sezerman and his wife Zahide Sezerman, who also serves as the companies' vice-president of human resources.
OZ Optics sued Evans and Schwisberg for breach of contract, as well as claims in tort framed as breach of fiduciary duty, conspiracy with intent to injure, and negligent performance of a service. OZ sought $100,000 in damages for breach of contract from each Evans and Schwisberg, $100,000 in damages for breach of fiduciary duty from both Evans and Schwisberg, $10 million in damages for conspiracy with intent to injure from Evans and Schwisberg jointly and severally or, in the alternative, for negligent performance of a service; and $250,000 in damages for negligence from both Evans and Schwisberg jointly and severally.
The Ontario Superior Court granted a motion for summary judgment from Evans and Schwisberg, stating that there was no breach of duties and dismissed the action, in part because of the actions of Ömür Sezerman in court – actions which were similar to what Evans and Schwisberg experienced while working for OZ Optics, and which caused a clear and material breakdown in the lawyer-client relationships, which in turn, triggered the litigation.
The Court of Appeal for Ontario dismissed the appeal of the motion judge's decision in its reasons released on October 16.
Sezerman and OZ Marketing were involved in a lawsuit against the Canadian Professional Soccer League, the Canadian Soccer Association, The Ontario Soccer Association, and the Eastern Ontario District Soccer Association. Evans and Schwisberg worked on the action and soon found themselves in regular conflict with Sezerman over the litigation strategy. The lawyers felt they were belittled by Sezerman and were asked to follow directions contrary to their professional duties, which sometimes contradicted black letter law.
After a conference call that resulted in the lawyers believing that the solicitor-client relationship between them, Sezerman and OZ Merchandising had broken down, Evans suffered a stroke. She informed her employer that she would no longer be able to carry out her duties.
Schwisberg, who was also suffering from stress-induced high blood pressure, quit. In his resignation letter, he told Sezerman, "You make it impossible for lawyers in this litigation to advise you with the honesty and candour required of them by the Rules of Professional Conduct."
He also told him: "When we try to explain the case law to you, you respond 'F-ck the case law.' When we try to explain to you how opposing counsel may respond to plan ahead, you respond, 'I don't give a f-ck what the other side says.' You insist on advancing very weak motions and appeals and then complaining of bias when things do not go your way. The worst idea, which you will not drop, is bringing a motion to find all Ottawa judges biased against you. I cannot bring such a motion before the court since it would unfairly bring the administration of justice into disrepute. I have a professional duty not to do that."
At first, Schwisberg's resignation was accepted. Then, he was asked to remain on as solicitor of record (to prevent disruption in the litigation process) but not to do any work on the case, which Schwisberg had no interest in agreeing to. The employment contract he had originally signed also provided that Schwisberg would continue to work on outstanding matters hourly after a resignation. Still, there was no clarity on how much work would be required.
Refusing to work when the solicitor-client relationship is broken – especially when it is broken because a lawyer (in-house or otherwise) is being asked to perform actions that are inconsistent with being an officer of the court – is the only course of action a lawyer can take, explains Josh Koziebrocki. He is the principal lawyer at Koziebrocki Law, a Toronto-based firm specializing in professional regulation and discipline matters.
"Lawyers have an overriding duty to the court, so they cannot act in any way that could put the administration of justice and the community's confidence in the profession in jeopardy. That principle outweighs a client's interests or specific demands…. A lawyer must act with integrity, professionalism, and civility overall. And obviously, it's important to appreciate that the significance of being an officer of the court is expanded because lawyers are a member of the Law Society of Ontario, which is a self-regulating profession, and lawyers need to make sure that they're in compliance with the requirements set out by the law society."
He adds that the LSO's Rules of Professional Responsibility, specifically chapter 3.7, state that a lawyer withdrawing representation must be careful. For example, the lawyer must provide justifiable cause and reasonable notice and not desert the client at a critical stage or when doing so would put the client in peril. However, the rules also outline optional and mandatory times when a lawyer should withdraw service.
Koziebrocki says a loss of confidence belongs in the optional category. This can be when a client deceives a lawyer or when a client is "persistently unreasonable or uncooperative." The mandatory situations are "where a client provides instructions that require the lawyer to act contrary to the rules of the law society."
Being asked to remain as a solicitor of record in name only is something Koziebrocki calls unusual, and he notes that lawyers typically expect to be assisting the client if their name is attached to a case.
If the lawyer finds themselves in a questionable situation regarding legal ethics, behaving correctly as an officer of the court or following a law society's rules, Koziebrocki said there are several steps the lawyer can and should undertake. The first is taking detailed notes, keeping written communications of interactions with the client (including instructions given by the client), having other members of their firm or legal team present during meetings with the client and turning to mentors and other lawyers for advice.
Schwisberg echoes that advice – especially the part about reaching out for support. As documented in the court filings, Schwisberg contacted the Law Society of Ontario for advice about his situation.
"I knew what the answer was going to be. I knew the law society was going to say, "No, you can't be a mouthpiece for the client. You have to have your own independent professional lens through which you follow instructions.' I knew they were going to say that, but somehow, I needed the reassurance of somebody else telling that to me – one of the mentors they have at the law society – because it reinforces your own opinion. You start to have doubts at times when the opposition is especially forceful.
"I found myself reaching out to the law society not so much for the intellectual validation of what I was thinking but more for the emotional support."
He adds that even when a lawyer is sure of their legal situation and ethical position, it helps to ask for a second opinion with an open mind. "You just want to make sure that you're not, perhaps, misguided, no matter how strongly you believe a thing."
Schwisberg says being open-minded is important and encourages other lawyers to approach issues this way. He says this approach comes in handy when dealing with a client with a different set of priorities than his.
"I differentiate among different kinds of disputes. For example, in a commercial or contract matter, as long as I've advised the principal of the risks, I've done my job. If a business leader wants to assume a risk, that's their business. They understand the legal risk, but they are perhaps seeing that this is an opportunity that is worth the risk. That's not my call. It goes beyond just a purely legal matter," Schwisberg says.
"There are many, many kinds of things like that where it's their call, but if it ever gets into the element of your duties as an officer of a court, or somebody's crossing the line in terms of criminal behaviour, then that's where your integrity needs to trump your reporting relationship, and you have to conduct yourself accordingly, albeit at some personal economic risk, if you are obviously dependent on the paycheque of the party with whom you're disagreeing. That's where I draw the line."