Majority voting a tool for good corporate governance: Canadian Coalition for Good Governance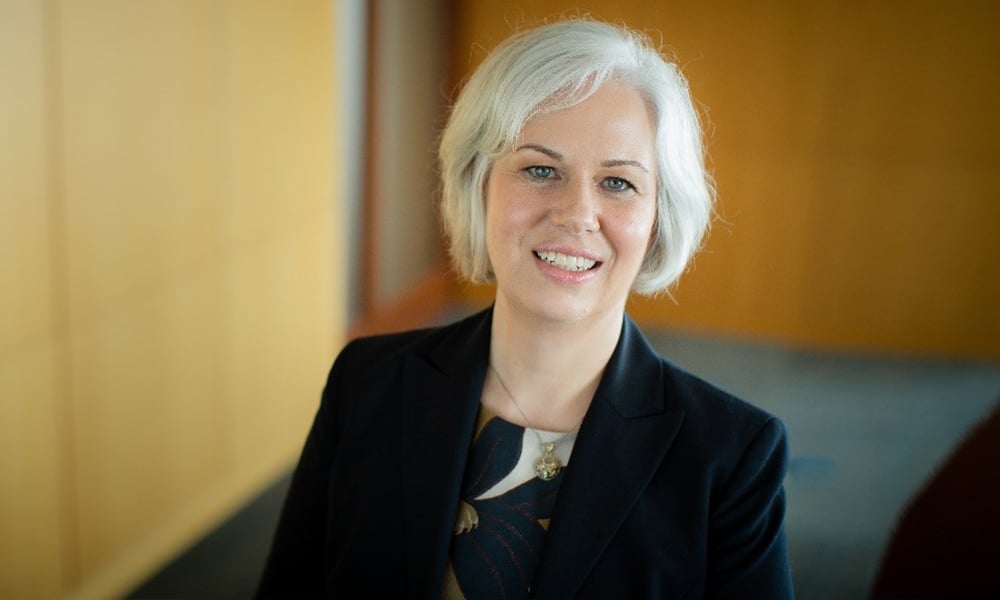 A recent Court of Appeal decision clarifies and reinforces the importance of majority voting policies for companies on the Toronto Stock Exchange, says Susan Kushneryk, partner at Hansell LLP.
In Baylin Technologies Inc. v. Gelerman, 2021 ONCA 45, a company director refused to resign after more votes were withheld than cast in his favour in his election at the company's annual general meeting. The director – David Gelerman – argued, among other points, that votes withheld should not be tallied against him and that the company's majority voting policy was oppressive and unaligned with TSX standards. On first instance, before the Superior Court Commercial List, Gelerman was successful. But the Court of Appeal found the application judge had misinterpreted the majority voting policy and misunderstood the TSX's requirements. The Court of Appeal also found that a director should submit their resignation if a majority of votes are not cast in their favour, including withheld votes.
The decision is an acknowledgement and confirmation of the TSX's majority voting policy, says Kushneryk, who acted for an intervenor, the Canadian Coalition for Good Governance.
"Where we advise shareholders and directors and officers in companies like this one, having the court backing for the majority voting policy is really important, as we advise them in connection with their strategies and steps around director elections and management of shareholder and director issues," she says.
The CCGG was put together by large institutional investors, including the Ontario Teachers Pension Plan, and is the "country's preeminent corporate governance organization," says Kushneryk. The CCGG has long advocated for majority voting, seeing it as an important tool for shareholders to impact company decision-making. There is a movement to implement majority voting policies more broadly in Canada, and the Canada Business Corporations Act was recently amended to that effect, but the amendments are not yet in force, she says.
"To have the weight of the Court of Appeal behind this policy just really reinforces the significance of the policy for the capital markets, generally. And it's a great thing for the Canadian capital markets."
Majority voting is required for TSX listed companies. The process allows shareholders to reject director candidates who are nominated in an uncontested election and is intended to give shareholders protection against unqualified or underperforming directors.
The voting down of these candidates is rare. On the TSX, out of 5,700 directors nominated in uncontested elections in 2019, only 12 were voted down by their shareholders – and that was more than had been in the previous three years combined, according to an article from Hansell LLP.
Among the 12 was Gelerman. The company had recently adopted a majority voting policy and he was voted down at the 2019 annual meeting. Gelerman had recently come to the company via Baylin's acquisition of Spacebridge Inc., a company he founded and at which he served as CEO.
Gelerman applied for a court order to allow him to finish his term. Baylin Technologies cross-applied for a declaration Gelerman was in breach of the company's majority voting policy.
In Jan. 2020, Justice Laurence Pattillo found that Baylin's majority voting policy was not aligned with the TSX's requirements, partly because it counted withheld votes against the director. He said the TSX requirement only referred to directors being elected by "a majority of the votes cast," and a withheld vote is not a cast vote.
Pattillo found the majority voting policy was drafted in a manner to enable the removal of Gelerman, was "oppressive and unfairly prejudicial" and disregarded Gelerman's reasonable expectations he would remain director for the earn-out period.
On Jan. 26, a Court of Appeal panel of Justices David Doherty, Ian Nordheimer and Alison Harvison Young declared Baylin's majority voting policy was in accordance with TSX requirements, was in force and that Gelerman should have resigned at the 2019 general meeting.
The Court found the TSX policy is clear that votes withheld are votes against a director.