Arbitrators and mediators adjusted to pandemic differently, says Stitt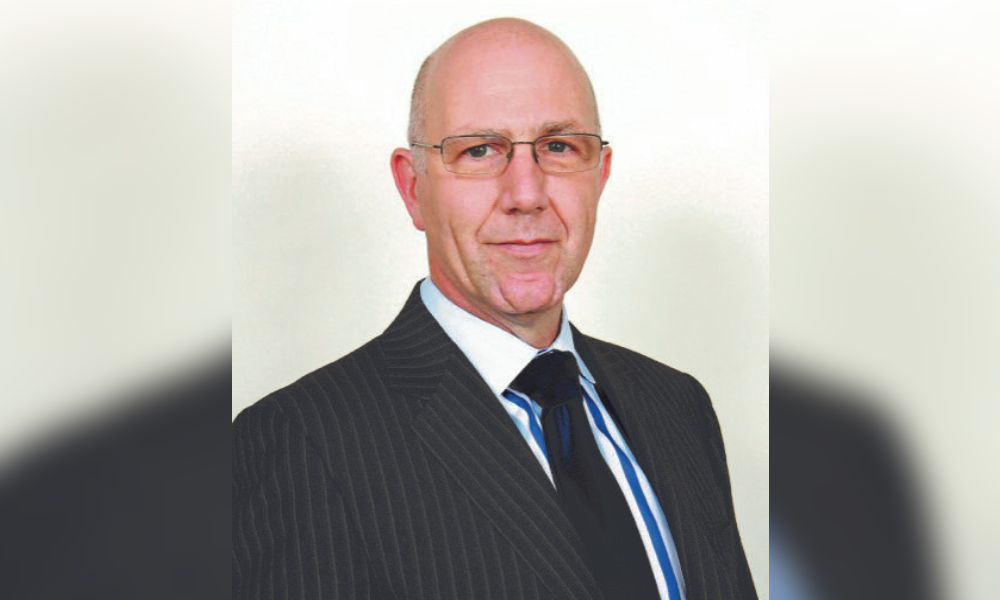 The pandemic has not diminished demand for ADR and the pre-pandemic trend towards faster, cheaper processes over procedural safeguards and due process has continued apace, says Allan Stitt, president and CEO of ADR Chambers.
"Lawyers are often aghast at hearing that," says Stitt. "… That's the next big thing, I think, in ADR. The businesspeople are going to really push against the lawyers who say, 'You need procedural fairness,' 'You need due process.' Because people are saying, 'You're not listening. I want to resolve fast and cheap. And if it's not perfect, that imperfection is just as likely to help me as hurt me. So don't tell me it's bad for me. It could be very good for me'… That's a very strong trend that I see."
The market demand for faster and simpler has trended amid the COVID-19 pandemic, while the arbitration and mediation practices have been transformed in the face of unprecedented obstacles.
The reaction was split, says Stitt. In Arbitration, initially, clients wanted to put matters on hold to see how events were to unfold. In mediation, some practitioners pushed to quickly move online, while others – arguing they had fought long and hard to ensure parties attended mediations in person – were also hold-outs, at first.
"Over the next couple of months, it became clear that doing mediations online was becoming acceptable. The market clearly wanted that to happen," says Stitt. "… Arbitration took a bit longer."
He says 99 per cent of mediations are happening online. And while a virtual mediation is "probably not" as good as in-person, the market sees an "enormous benefit" in not needing to travel.
"Frankly, even when this is over, I think a significant number of mediations are going to continue to be done online," Stitt says.
There was more resistance on the arbitration side. A few months into COVID, arbitrators began to explore the online option. But there are still many clients who continue to defer their cases, awaiting the time when in-person arbitration is once again available.
"Now, a significant number of arbitrations are actually occurring online," says Stitt. "It does feel like that's more likely going to go back to mostly in-person when this is done."
For the mediators and arbitrators who were reluctant to shift their services online, many were not comfortable with technology, generally. But there were those too who had made significant investments in physical space, at risk of becoming a sunk cost if Zoom proceedings became the norm, says Stitt. Others saw a business opportunity in being able to mediate and arbitrate for clients far away, without having to travel, he says.
Some of the resistance comes from the limited ability to assess credibility in the online format, but ultimately, the format was seen as the best of available options, he says.
"When they think about the idea… Are they going to be able to assess credibility better if everybody's behind glass wearing a mask, at least six feet apart? Or are they going to be able to assess credibility better when they see their face clearly on a screen? And I think, the general consensus is you can assess better when you see it clearly on a screen."
"I think some people embraced it and it went quite well, and some people resisted, although they eventually came along kicking and screaming," he says.
With courts backlogged, Stitt has not seen an increase in clients seeking ADR services. But he adds he also has not seen a decrease in volume, which was initially expected.
Stitt is a chartered mediator, chartered arbitrator, negotiation consultant, facilitator, trainer and ADR systems design specialist. He is a Canadian delegate for the United Nations Commission on International Trade Law, which is currently devising a model for expedited arbitration rules for international disputes. He has also been president of the ADR Institute of Canada, the Arbitration and Mediation Institute of Canada, the Arbitration and Mediation Institute of Ontario and the Sport Dispute Resolution Centre of Canada and once won the Ontario Bar Association Award of Excellence in Alternative Dispute Resolution.