Mediation and online dispute resolution offers both challenges and opportunities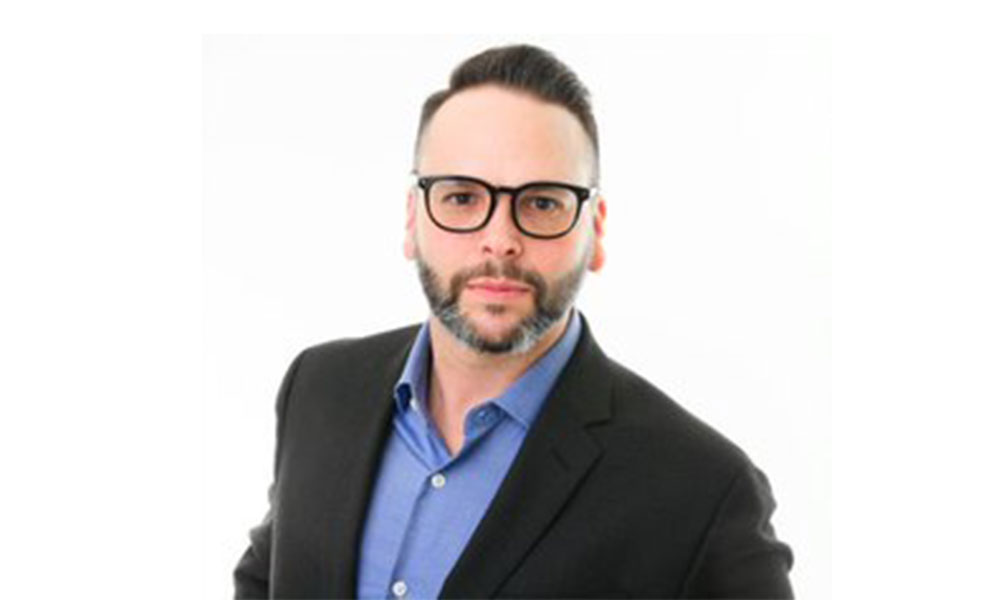 "I've never worked harder with my clients."
That was the message from Bernard Morrow, a Toronto-based mediator at Morrow Mediation who works on commercial issues, particularly employment disputes.
Morrow is one of many providers of Alternative Dispute Resolution whose practice has changed amid social distancing protocols designed to slow spread of the COVID-19 virus.
"The last in-person mediation I did was back-to-back on March 12 and March 13," says Morrow. "I knew when I left that Friday . . . . we weren't going to be meeting in person going forward. It was very clear to me. There were signs on all the doors, 'This room hasn't been sanitized.' You just knew that life was going to change. And in fact, it did. Monday the 16th, we woke to a new world."
Online dispute resolution, or ODR, has had long-time fans in the ADR community — but until last month, there were few takers. Now, with courts slowly transitioning to remote services for urgent matters, people may be giving ODR another look, says Morrow. Over the past few weeks, people have gone through an initial period of shock, followed by a desire to "wait and see" how the pandemic response would play out and a resistance to changing already-scheduled dates for April and May mediations, says Morrow. People also needed to be educated on how ODR works to get on board, he says.
"As people became more resigned to the fact that this was going to take some time, I started to see matters that were scheduled for late April and May — people were prepared to proceed using online platforms," Morrow says
"I've been reaching out to clients that I've mediated with, who have disputes that didn't settle at mediation . . . . No doubt, there will be a massive backlog in the months and months ahead because of the court closures. I've sort of planted the seed that this is a good opportunity to come back to mediation and give this another try."
Web conferences, to be sure, lack some of the social cues that in-person services offer — and Morrow says a fair number of new and existing clients are opting to wait until they can meet in person.
"I'm pretty impressed with what you can accomplish online. I really do believe that done well — if you're careful, and you're well prepared and you prepare your participants — you can really create a virtual online experience," says Morrow. "But there's nothing quite like being together in the same room in real time, and being able to read body language."
But in some cases, physical distance can be a positive when it comes to resolving disputes, notes Marcel Mongeon of Ontario Dispute Resolution Services in Hamilton, Ont.
"We always hear from lawyers that video mediations aren't as good as in-person," says Mongeon.
"In family law — when there has developed great emotions and animosity between the ex-spouses — somewhat surprisingly, video is actually in many cases a better way to handle it."
Marc Bhalla of Elia Associates' Toronto office, says that he does a check-in with participants before the process starts, including an audio test, and showing the participants the look and feel of the interface. ODR can offer perks to participants, such as the option to break up a mediation into several smaller meetings instead of one big marathon — particularly helpful with multi-person parties such as condo boards, says Bhalla. Then, of course, there's a potential for lower cost. In particular, online mediations dispense with the need for space and also to hire someone to transcribe testimony for witness cross-examinations, for example.
"I feel personally that I'm in a decent spot, because I had embraced and introduced ODR to my practice four years ago. Because of that, what's happening right now is I'm getting more inquiries than I traditionally would. Ultimately, I guess it's going to depend on if the inquiries turn into actual business or not," says Bhalla. "I have been receiving a higher volume of inquiries – primarily from legal representatives wishing to learn more about how online dispute resolution works."
Mitchell Rose of Rose Dispute Resolution in Toronto notes that participants in ODR also save on travel costs — so much so, that some clients may want to avoid going back to the "old way" of ADR in the future.
Despite the potential advantages, practitioners also anticipate logistical challenges, particularly for first-time ODR "neutrals."
Mediating online isn't as simple as just getting a Zoom account, says Mongeon, whose other home-based business has offered CPD on ODR for years. He says an extra monitor is probably a good idea for practitioners hoping to avoid any screensharing gaffes, and many are finding that they will need to invest in a separate laptop altogether for videoconferencing — to preserve the integrity of their office's intranet systems. A lack of online filing system for documents in the broader court system also presents challenges, says Mongeon.
"I did have one lawyer tell me that she couldn't participate in an online mediation because her clients were quite elderly. They were self-isolating. They did not have computers. They didn't have smartphones. They had nobody to assist them with the technology," says Rose.
Each video conferencing app — and there are many — has its own quirks, too. Eventually, a dedicated app for ODR would allow all the needed functions, such as meeting in a joint session, to notify someone of a breakout meeting, screen share, as well as privacy and security, says Morrow.
Cybersecurity, in particular, has become a hot topic for ODR practitioners after headlines raised questions about a popular platform, Zoom, says Mongeon.
"I took a business degree with an emphasis on IT. I can talk about SSL certificates and public key infrastructure encryption. I can make a very, very secure meeting platform. But the trouble was, it's going to take us a half hour to two hours to get every single user on that platform, just putting special keys onto their computers and things like that. So there's a bit of a trade-off between usability and securities that people have come to the realization," says Mongeon.
"Let's analogize that to a physical mediation. . . . nobody's asked me to confirm that there are no bugging devices in the room. Nobody's asked me to confirm that there's nobody listening at the door."
Morrow says some parties he works with are opting for telephone because of the cybersecurity risks. But Rose says he has not had a client turn down ODR over the privacy questions, though he says that lawyers must be aware of the risks presented by each platform. With many businesses suffering from lockdown-induced revenue routs, ADR offers a low-cost alternative to litigation, particularly with low overhead of online forums.
"We have a whole generation of consumers out there — and new lawyers out there — that are being weaned on technology. Much of the work that they do, much of their lives are spent online, and they will demand online service," says Morrow.
"It's interesting to gain insight into that world because I think that's the world that we're going to arrive at. And we're arriving perhaps there sooner than we expected we would."
But Mongeon cautions that while mediation could be fruitful for areas such as small claims, mandatory mediation is not a silver bullet to address a backlog in the courts.
"It's a forced meeting. . . . there's already something that's a little off about that," says Mongeon "One of the things that I want to know is, 'Why haven't we been able to do more [in the courts] on a video basis or even an emailed basis?'"