Pandemic has given clients a sense of urgency, says Nathalie Boutet, family lawyer and mediator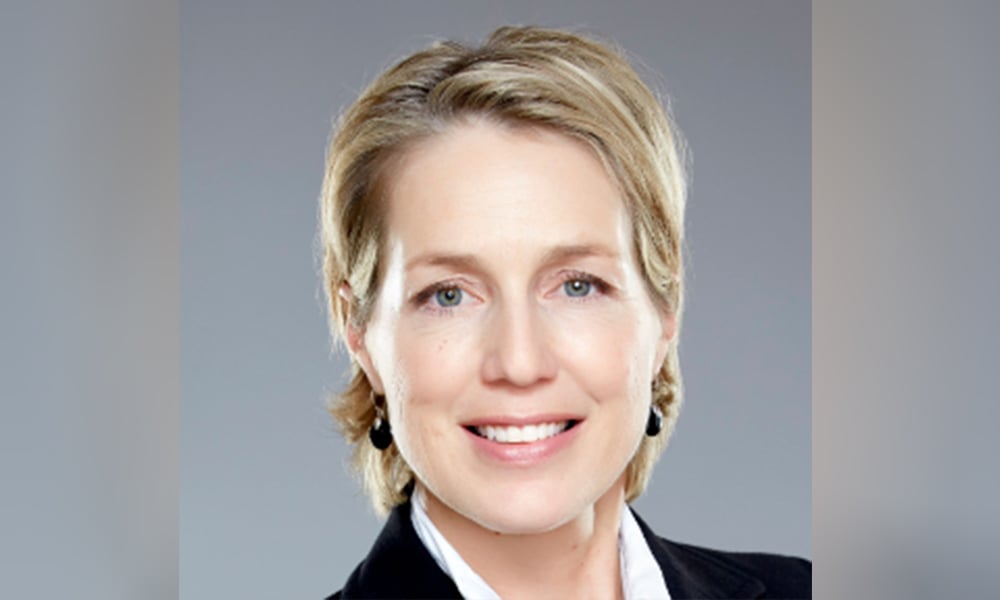 In family law mediation, the COVID-19 pandemic has produced new complexities, including around digital security, the safety of spouses in abusive relationships and parenting conflicts around social distancing. But for the most part, the issues are the same, only they have become more complicated to resolve, says Nathalie Boutet.
Boutet is a certified mediator with the Ontario Association of Family Mediation, has been practising family law for 30 years and mediating for 28. She says the COVID-19 pandemic has changed the "general mood" of her clientele and stricken them with a new sense of urgency.
"It seems that everything is urgent, right? Like, I am urgently needing to leave this marriage and urgently needing to find another place and urgently needing to find a solution to this. There's more emotions," she says.
When it comes to children, "everything is more complicated and everything is more stressful," says Boutet. Parents disagree about how to best protect the children from COVID, whether they should attend school in-person and how much screen-time children who are restricted from playing with friends should be subject to.
Doing everything remotely has created concerns over digital privacy and the safety of some clients, Boutet says. Family mediators must screen for domestic violence and power imbalances, a process that was much simpler in-person, she says. Now, as both parties to the dispute often live together, when Boutet is interviewing one, she wonders if the other is listening or if there are hidden cameras set up. In one recent case, a "very controlling" husband happened to be an IT professional. The wife was going to use his computer for the interview, but Boutet had her leave the house, go to her parents' and use theirs.
"It does add a layer of stress for me as the provider of the service to make sure that no one is being spied on during the meetings," Boutet says.
But remote mediation has added flexibility. She used to have partners come to the office for a day or half-day. Now she can schedule them individually. "Shuttle mediation," where mediator moves from boardroom to boardroom, spouse to spouse, is recreated with two computer monitors. Boutet also has an online client portal onto which clients can easily upload their disclosures.
"It's allowed different models of negotiation to become very practical suddenly because of this," Boutet says. "It's also perhaps added some freedom to parents who might be able to do this without having to take half a day off of work."
In the courts, COVID-19 has produced a new breed of family law disputes. In a case from early August, a mother who shared custody of a 10-year-old with a father living in France, brought an urgent motion to force the father to either exercise his parenting time in Toronto or have it suspended, due to the government advisory against non-essential travel.
In another matter the Superior Court cancelled a cottage vacation in the Kawartha Lakes region. Mother and father were separated, and the father had planned for the trip to include his parents, sister and cousin. By urgent motion, the mother argued the get-together risked exposing their child to COVID.
"It has been said on many occasions that these are unprecedented and confusing times. What is allowed or not allowed is rapidly evolving," said Justice Darlene Summers, who sat for the case.
The family disputes ending up in the courts evolved further as children went back to school. In Chase v. Chase, Superior Court Justice Andrea Himel said the matter before her was one of several urgent motions in which parents were fighting over whether their children should attend school in-person or online. Himel decided the Ontario Government – with the benefit of medical expert advisers – was in a better position than the court to assess risks in school attendance and had made the call that schools open. Himel found that the child would attend his Newmarket, Ont. school, in-person.
But whatever their decision, and with the courts backed up from closures, Boutet wonders why parents want to have a judge solve their problems, rather than working it out themselves. She says the pandemic has only highlighted the benefit of steering family conflict toward mediation
"There's huge backlogs in the courts are still looking at more urgent matters. So why would you take the chance if your matter is not that urgent? I'm not saying every case should go to mediation, but the majority of the cases should go to mediation because of that," she says.
"The rapidity with which we can mobilize and help the families is very important around these times."