COVID has boosted ADR popularity and roster aims at less costly services for wider range of disputes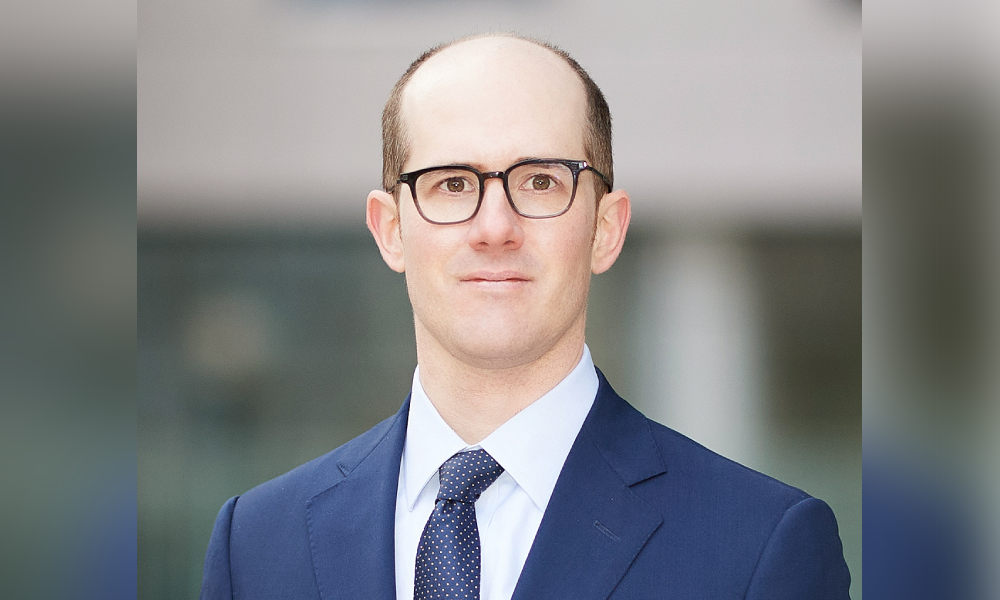 Arbitration Place has launched a new lineup of arbitrators, dubbed the NextGen Roster, with the goal of bringing together practitioners in the early stages of their careers to provide less costly services for a wider range of matters, as the pandemic's court backlogs have increased the popularity of arbitration for lower-value disputes.
With courts forced first into lockdowns then into remote proceedings, the pandemic has resulted in litigation delay in many different areas of law. Along with delay, the pandemic has also led to a rise in popularity for expedited arbitration, as people seek resolution for their legal problems outside of the courtroom, says Eric Morgan, who is on the roster and is a partner with Kushneryk Morgan LLP, a boutique law firm in Toronto.
While arbitrators are typically senior counsel or retired judges, all but one NextGen member is in the first 20 years of practice, says Morgan.
"You can be a judge after 10 years, so why not have arbitrators who are similarly just in the earlier stages of their careers?" he says.
NextGen's pool of less expensive practitioners make it economical to use the process for smaller disputes and those with more urgency, says Morgan.
"Because of the pandemic, we are seeing more disputes of a size that are ideally handled by arbitrators who, while qualified, are less expensive," said Arbitration Place arbitrator Barry Leon, in a statement to Law Times. "Arbitration need not be reserved for high value disputes with long timelines. That is not what many parties are looking for or can afford. They need their disputes resolved cost-effectively so that they can focus on their businesses and the commercial challenges they face."
Aside from lower fees, younger practitioners bring a different perspective, which can be advantageous in disputes involving newer industries, such as technology and venture capital, Morgan says. He adds that younger clients also harmonize more naturally with younger arbitrators.
And as is common with a younger cohort, the roster is also diverse.
"A big focus lately has been having more female arbitrators appointed on panels," says Morgan. "And so, the fact that NextGen is majority female is pretty interesting. That's a real improvement and also shows a generational change as well; people who are younger, the legal profession tends to be more diverse there."
"We wanted to build on our existing roster of arbitrators by including younger arbitrators for a wider range of disputes and to give a platform to the next generation of arbitrators," CEO and Founder of Arbitration Place Kimberley Stewart said in a statement to Law Times.
"We see the NextGen Roster as a chance to grow the pool of arbitrators and the types of disputes that go to arbitration. Disputing parties will benefit – starting now, and over the longer term."
Morgan was called to the bar in Ontario in 2011. Prior to launching Kushneryk Morgan LLP, he was partner at Hansell LLP and worked as a litigator at Osler Hoskin & Harcourt LLP before that. Having earned his law degree at Oxford University, he also worked at the London, UK firm Freshfields Bruckhaus Deringer LLP and was seconded to the Bank of England and the litigation and special investigations team of Barclays Bank plc.
Morgan sits on the advisory board of Young Canadian Arbitration Practitioners and is a former North American representative for the International Chamber of Commerce Young Arbitrators Forum.