Devin Persaud re-elected as president for a second term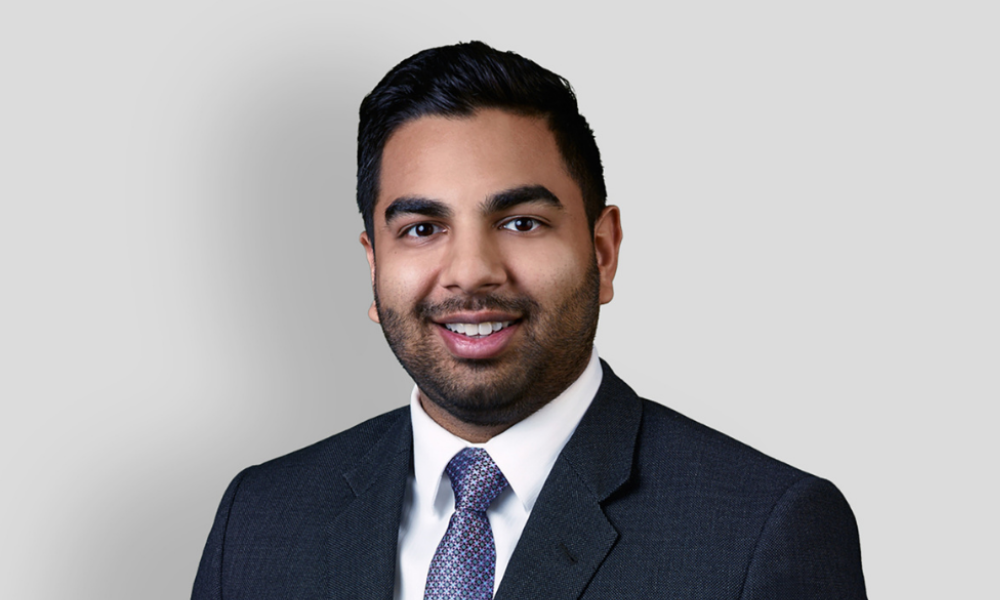 The South Asian Bar Association of Toronto has recently welcomed a new set of board of directors for the 2022-2023 term, with Devin Persaud re-elected as president for a second term.
Persaud currently works as an associate at Goodmans LLP, specializing in competition, antitrust, foreign investment, marketing, and corporate compliance law. Before helming the SABA Toronto, he served as vice president for membership of the South Asian Bar Association of North America.
In 2020, he received the Young Lawyer of the Year Award from the Federation of Asian Canadian Lawyers' Ontario chapter. He is also one of the recipients of the 2019 Lexpert Zenith Awards.
"We are so proud of the amazing year we've had, that was capped off by our first in-person gala in two and a half years at the lovely Palais Royale," Persaud said. "I look forward to working with board members in continuing SABA's essential mandate and supporting and uplifting both our members and our communities as we emerge from the effects of the pandemic."
Other new board directors are the following:
Monty Dhaliwal
Anisha Bhardwaj
Mohena Singh
Davin Garg
Sahil Kesar
Arun Krishnamurti
Sarah Malik
Amrita Mann
Ira Parghi
Kelvin Ramchand
Gurvir Sangha
Jaspal Sangha
Richa Sandill
Janani Shanmuganathan
Aaron Bains
Dhaliwal will hold the vice-president position, while Bhardwaj and Singh will take on the secretary and treasurer roles. The election of the new board took place during the SABA Toronto's annual general meeting held last July 28.
At the same meeting, the SABA Toronto also announced the winners of its annual Student Recognition Awards: Jaskaran Grewal and Rahul Sapra from the University of Western Ontario Faculty of Law, Varda Anwar from Queen's University Faculty of Law, and Sindia Vijayarajan from Osgoode Hall Law School.
The four awardees were recognized for their outstanding academic achievements and exceptional contributions to their schools, South Asian Law Students' Association chapters, and local communities.
With over 800 members, the SABA Toronto is the country's largest equity-seeking bar organization dedicated to promoting the objectives of South Asians within the legal profession.