Association also recognises outstanding law students of South Asian origin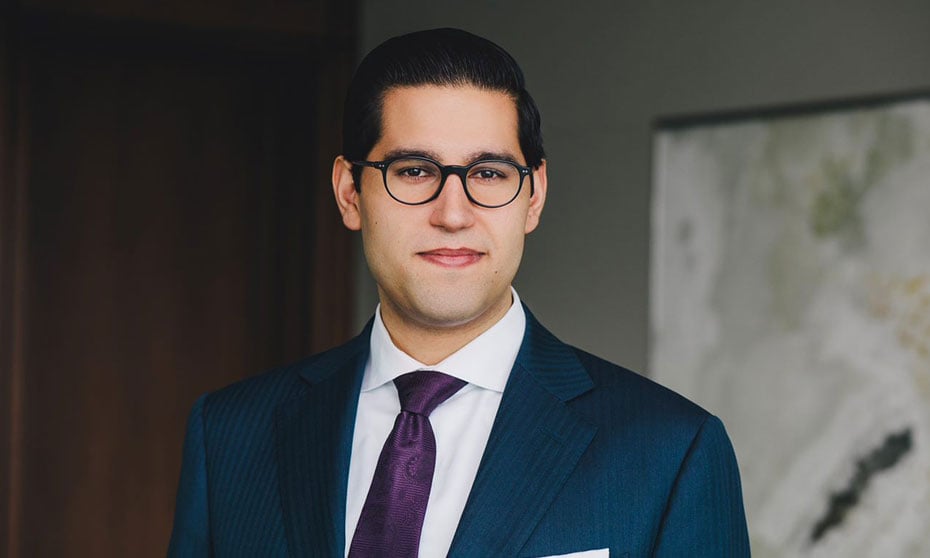 The South Asian Bar Association of Toronto has re-elected Aarondeep Bains (pictured) as its president, alongside its new board of directors, at its annual general meeting on July 31.
"I look forward to working with our strong board and leading SABA Toronto as we work on important advocacy and diversity issues facing racialized licensees during the next year," said Bains, who is an associate at Aird & Berlis LLP, in a statement.
Meanwhile, Divya Khurana was elected as vice president, Jasmine Singh appointed as treasurer, and Sarah Malik elected as secretary.
During the meeting, the association also lauded the winners of its student recognition award — Mohena Singh from Osgoode Hall Law School at York University, Uttra Gautam from the University of Ottawa and Anisha Bhardwaj from the University of Windsor. All winners were selected due to their outstanding contributions to their schools, SALSA Chapters, local communities, and outstanding academic achievements.
SABA's 2019-2020 board of directors are as follows:
Sona Advani
Aarondeep Bains
Sunira Chaudhri
Ron Choudhury
Monty Dhaliwal
Amandeep Dhillon
Divya Khurana
Melissa Krishna
Sarah Malik
Ashok Menen
Richa Sandill J
Anani Shanmuganathan
Jasmine Singh
Annie Tayyab
Ajith Thiyagalingam
The South Asian Bar Association of Toronto is a GTA-based legal organization that promotes the objectives of South Asian members of the legal profession. Members of SABA Toronto include lawyers that self-identify as South Asian or are of South Asian origin, as well as lawyers who advocate on issues of relevance to the South Asian community.