She established several key justice education programs in the Peel Region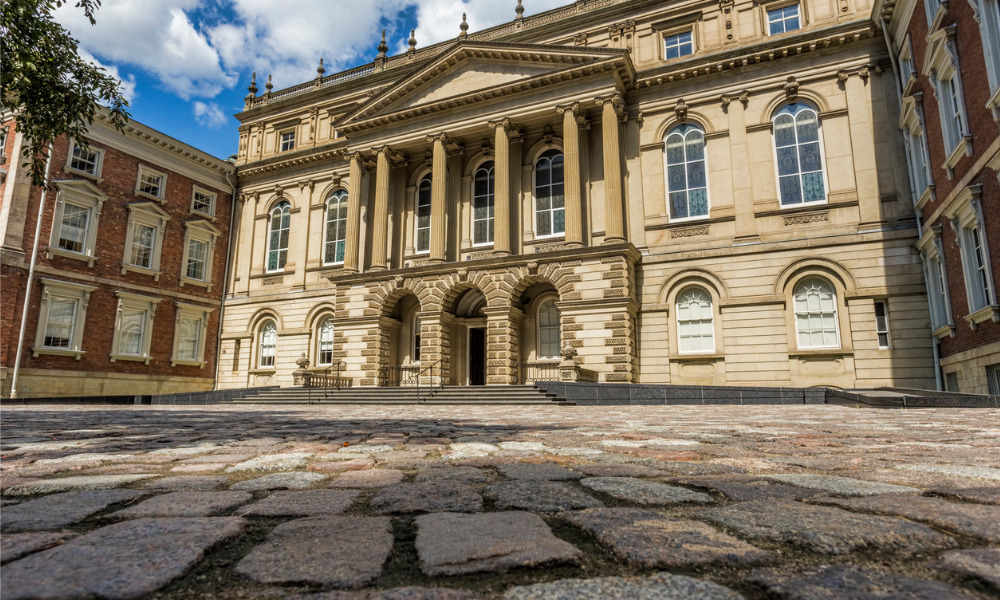 The Ontario Justice Education Network (OJEN) has presented Justice Nancy S. Kastner of the Ontario Court of Justice in Brampton this year's Chief Justices' Award in recognition of her contributions in advancing justice education in the Peel Region.
Appointed to the Ontario Court of Justice in Brampton in 1999, Kastner has since played an important role in advancing justice education in the region. She was instrumental in establishing several of the first justice education programs still offered to students in Peel.
Kastner also took a leading role in developing the Peel Mock Trial Tournament in 2002 and has continued to take an active role in organizing the competition each year. The tournament has become one of the most successful high school mock trial programs in the province, with about 20 schools competing annually.
In 2003, Kastner invited former Ontario Premier and long-time Brampton lawyer William G. Davis to speak to students competing in that year's mock trial. This led to creation of the Davis Cup, which has been awarded to the tournament's top-ranking since the following year.
Kastner also played a key role in establishing the following initiatives:
The Courthouse Visit program, with judges assigned to speak to the visiting students
The Classroom Visit program, with volunteer lawyers from the local bar speaking to classes
The annual Mock Bail Tournament, involving Justices of the Peace and local police officers
The Adopt-a-School program, where law firms make lawyers available to schools as a resource
The Criminal Code Donation program, where judges donate old Criminal Codes Law classrooms
The Chief Justices' Award is an annual award that recognizes individuals who have made exceptional contributions to promoting public understanding, education, and dialogue in support of a responsive and inclusive justice system.
Kastner, the 16th recipient of the award, was honoured at a virtual ceremony last November 17 presided over by Chief Justice Lise Maisonneuve of the Ontario Court of Justice, Chief Justice Geoffrey B. Morawetz of the Superior Court of Justice, and Chief Justice George R. Strathy of the Court of Appeal for Ontario.