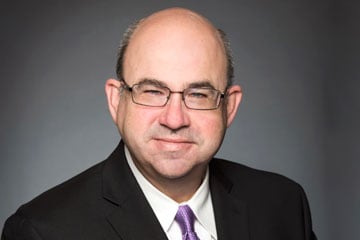 In light of the turmoil and scrutiny the SNC-Lavalin case has brought on the dual roles played by the minister of justice and attorney general, the Ontario Bar Association Foundation will hold its fourth annual debate on June 13 on this topic.
The debate question will be: "Be it resolved that Canada's attorney general cannot serve simultaneously as Canada's justice minister."
Arguing in favour of the resolution will be Adam Dodek, dean of the Common Law Section of the University of Ottawa's faculty of law and one of the founders of its Public Law Group. Dodek is the former senior policy advisor and chief of staff to the 35th attorney general of Ontario. He was a Fulbright scholar and clerked at the Supreme Court of Canada, the Supreme Court of Israel and the U.S. Court of Appeals. He authored more than 50 academic articles and book chapters and has written or co-edited 10 books in the areas of public law, the legal profession, the judiciary and legal ethics. He is a founding member of the Canadian Association for Legal Ethics, a recipient of the Law Society Medal for outstanding service to the legal profession and an OBA Foundation trustee.
Arguing against the resolution will be Michael Bryant, executive director and general counsel of the Canadian Civil Liberties Association. Bryant was the 35th attorney general of Ontario. He served for a decade in the Ontario Legislative Assembly and six years as a cabinet minister. Previously, he served as special advisor to Norton Rose Fulbright LLP and as a commercial litigator at McCarthy Tetrault LLP. In the 1990s, he clerked for the former chief justice of Canada and served as lecturer in law at King's College, London and adjunct professor at U of T and Osgoode Hall. He co-authored Public Law.
Moderating the debate will be Jennifer Quick, chief legal officer for the Farmhouse Spirits Company and an OBA Foundation trustee.
The debate will take place at the Toronto office of Fasken Martineau DuMoulin LLP from 5:30 p.m. to 6:30 p.m. Attendees can register online at oba.org/OBAFoundationDebate.