Legal Aid Ontario has announced how it plans to slash more than $70 million from its budget, including a $14.5-million cut to clinics, amid a steep funding decline from the provincial government.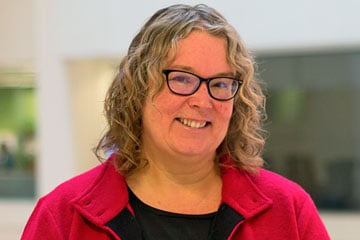 Legal Aid Ontario has announced how it plans to slash more than $70 million from its budget, including a $14.5-million cut to clinics, amid a steep funding decline from the provincial government.
About 21 per cent of the initial cuts will be from the clinic system, with 30 per cent coming out of LAO's global budget, 27 per cent from certificates and 22 per cent of the cuts focused on immigration and refugee services, according to documents provided by LAO.
The organization — which will likely need to cull spending further to meet the province's requirements — tried to avoid any impact to direct client services in clinic and certificate cuts, says Jayne Mallin, vice president of the Clinic Law Services Division of Legal Aid Ontario.
LAO will cut about $9 million of shared funding sources across the clinic system, including centralized training programs, co-ordination services and any excess funds that were reserved for extra projects such as additional articling student salaries, interpretation and translation services, the proposed budget says. LAO said it has also frozen compensation packages, including pay equity initiatives, and offered voluntary exit packages to some employees. But the goal is to have a low impact on staffing at clinics themselves, says Mallin.
About $5.4 million in cuts to individual clinics will include slashed contingency funding and cuts of 10 per cent or less to operating budgets, excluding personnel or leases. Most clinics will see funding adjustments of one per cent or less, and about two-thirds of clinics will have funding at or above their 2018 spending levels, LAO's documents said.
Lawyer Charles Harnick, who was named chairman of Legal Aid Ontario by the Progressive Conservative government in March, says that LAO had complete freedom from the province to decide on the nature of its budget cuts.
"We are not an advocacy organization. I'm the chair of the board and we live within the envelope that the government provides to us. That's what we do. Others advocate, but we are here to oversee the operation of this corporation," says Harnick. "We elected on preserving, to the extent possible, one-on-one services. When we spoke to rural and northern clinics, they made it very clear and it was obvious to us as well that if the cuts to their services were more than what we had done, they would have been devastated. They wouldn't be able to maintain the services they do. It's a stark reminder when you go to see the legal aid clinic in Timmins, they don't have nearly the services available to them that a legal clinic in Toronto has. . . . It's a really, really difficult thing."
Toronto clinics — which tend to be closer together and less expensive to operate than their rural or northern counterparts — will see the most dramatic cuts off the top, totalling more than $2 million. Clinics in Toronto are also in closer proximity to ethnolinguistic clinics, which will see few if any cuts due to their provincial mandate, providing opportunities for shared services such as bookkeeping and other collaborations, LAO proposed.
Still, clinics are independent organizations and make their own spending decisions, says Mallin. Of the province's 74 clinics listed in the plan, LAO took a different approach for 13 specialty clinics and 14 Toronto-area clinics.
Six of the specialty clinics that have focused less on client services and more on systemic work will see almost $2.26 million in budget cuts, intended to reduce government funding on projects that emphasize community organizing, law reform and community development, says Mallin. Tenant duty counsel programs will be cut by 10 per cent and landlord services will be cut by 20 per cent. Some of the changes will be phased in over two years, and LAO will also be discussing options to combine three clinics focused on workers' issues.
One clinic that will see an exceptional level of funding cuts will be Parkdale Community Legal Services, one of the oldest legal clinics in the province and one that has recently struggled to secure a lease in the community. The negotiation around its lease has once again stalled, Mallin says, although LAO remains committed to keeping some of the services in that area.
As the city has gentrified and more of the low-income population has moved to the suburbs, Parkdale has had historical funding levels that are far higher than its proportion of low-income residents, LAO determined. The Parkdale clinic previously received about $109 per low-income resident, compared to the average Toronto clinic that receives about $22 per low-income resident. LAO said it plans to cut more than $1 million from the Parkdale clinic's budget, bringing it closer to similar clinics like one in Windsor that also offers experiential learning for students.
LAO has fewer details available on cuts to its certificate funding, but it did provide some guidance for the private bar. The organization will be funding fewer hours for meritorious bail reviews, parole matters, Gladue authorization proceedings on tariff matters and mental health issues on block fee matters. There won't be certificates provided for mediation or separation agreement certificates in family law matters, according to LAO's plan.
LAO said it is working with the province on a modernization plan to further improve long-term "financial sustainability."