Toronto lawyer who advertised in a publication decried as racist, misogynistic and homophobic will face a regulatory meeting at the Law Society of Upper Canada.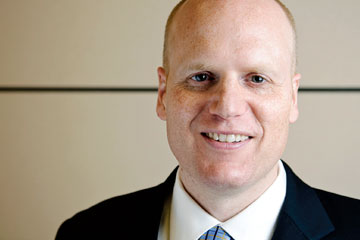 Toronto lawyer who advertised in a publication decried as racist, misogynistic and homophobic will face a regulatory meeting at the Law Society of Upper Canada.
The LSUC is taking the step against criminal defence lawyer David Faed after a complaint was filed against him 20 months ago for placing ads in Your Ward News.
The Toronto Police Service recently arrested James Sears, the editor of the newspaper, and publisher Lawrence St. Germaine, charging them with the wilful promotion of hatred against an identifiable group, namely Jews and women.
Ottawa human rights lawyer Richard Warman, who filed the complaint against Faed, is questioning why the law society's investigation took so long after he made repeated inquires into the matter, including to LSUC benchers.
"Personally, I'm at least as concerned that the law society permitted such a straightforward issue to drag on forever when discipline is supposed to help lawyers stay on track or get back on it as soon as possible before further harm is done to the profession," Warman says. "That didn't happen here."
Warman first noticed that Faed was advertising in Your Ward News in Dec. 2015. He says he contacted Faed to express his concerns that he might be contravening the law society's Rules of Professional Conduct concerning harassment, discrimination and advertising for lawyers.
But, at the time, Faed told Warman that he would continue advertising in the publication. Warman then filed his complaint with the LSUC against Faed in March 2016.
"When I first contacted David Faed, he was clear that he had no intention of stopping his advertisements in Your Ward News," Warman says.
"Maybe he's changed his tune now and told the law society he understands that advertising in a neo-Nazi tabloid is unacceptable for a lawyer."
Susan Tonkin, an LSUC spokeswoman, says that the law society takes all complaints seriously and that they are all reviewed and assessed.
"If there is evidence of a breach of the Rules of Professional Conduct or the Society's bylaws, the law society will investigate and take regulatory action as appropriate," she says.
"The lengths of investigations vary and may be impacted by a number of factors. In all matters, our focus as regulator is to protect the public and its confidence in the professions."
She adds that in circumstances "where lawyer or paralegal conduct must be addressed but formal discipline proceedings are not warranted," the law society can authorize a regulatory meeting.
During such meetings, which are not held in public, the law society's Proceedings Authorization Committee will discuss the lawyer's conduct with them and remind them of their professional obligations.
Your Ward News, which is based in eastern Toronto, claimed it had a circulation of 300,000 before Canada Post stopped circulating it in May 2016 after the federal government stepped in.
Faed, who declined to comment, continued to advertise in the publication while the LSUC conducted its investigation, and he did so as recently as this summer. His advertisement lists his website and phone number, but it does not identify his name.
A disclaimer at the bottom of the ad distances Faed from the New Constitution Party of Canada — the neo-Nazi political party of James Sears, the newsletter's editor. The disclaimer says, "INDEPENDENT. I AM NOT INVOLVED WITH THE NEW CONSTITUTION PARTY OF CANADA."
Warman's complaint said Faed's advertisement contravened a number of the law society's Rules of Professional Conduct by financially supporting Your Ward News. This included s. 6.3.1-1, which requires lawyers to have "a special responsibility to respect the requirements of human rights laws" and to "honour the obligation not to discriminate."
The regulator's rules only allow a lawyer to market legal services if the advertising "is in the best interests of the public and is consistent with a high standard of professionalism."
Tonkin says that if a lawyer refuses to attend a regulatory meeting, the Proceedings Authorization Committee would consider the matter. And if the lawyer repeats the conduct after the regulatory meeting, "all courses of action that are open to the law society remain available to it," she says.