Superior Court judge is calling on the government to amend the Criminal Code to prevent "unacceptable" delays in sentencing dangerous offenders.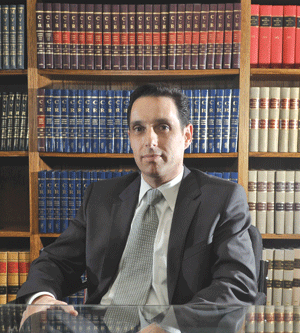 Justice Michael Code made the comments in
R. v. Gibson
, in which pedophile Paul Gibson received an indeterminate sentence after sexually abusing two boys aged seven and four.
The hearing to decide whether the court should label Gibson a dangerous offender took place in early January at the Ontario Superior Court of Justice. That was 11 months after his conviction last year.
"This kind of extraordinary delay, between conviction and sentence, is unacceptable," wrote Code.
"It is harmful to Gibson and it is harmful to confidence in the administration of justice as it leaves the impression with the public that the justice system is slow and inefficient."
Code also called for Criminal Code amendments to ensure hearings take place more quickly.
Code blamed the Ministry of the Attorney General for taking too long in deciding whether to proceed, forensic psychiatrists for delays in carrying out assessments, and Legal Aid Ontario for failing to make "realistic compromises and agreements."
Nathan Gorham, a criminal lawyer at Rusonik O'Connor Robbins Ross Gorham & Angelini LLP, says delays of up to two years are common and risk prejudicing cases.
"By the time you get to a conviction, the quality of evidence for prior criminal conduct not related to the index case could deteriorate and degrade," he says.
Attempting to speed up the process is therefore "an excellent suggestion," he adds.
Courts must sentence dangerous offenders to indeterminate detention unless evidence produced in the hearing shows a sentence of two years or more plus long-term supervision would adequately protect the public.
Assessments by forensic psychiatrists form a substantial part of the hearing and must be ready within 120 days.
But existing statutory time limitations and the complex nature of the work make an amendment to the Criminal Code unnecessary, says Toronto criminal lawyer Jonathan Bliss.
"A lot of the work's done behind the scenes," he says.
"It may to the public seem as if the justice system is slow and inefficient, but the parties involved in the justice system are trying to deal with it efficiently. It's just that sometimes the amount of material is voluminous."
Delays are often due to difficulties in finding a forensic psychiatrist, he notes.
Dr. Scott Woodside, clinical head of the sexual behaviours clinic at the Centre for Addiction and Mental Health, says there are relatively few specialists and "not all are comfortable working with people with significant histories of violence and sexual offending."
Crown prosecutors often approach psychiatrists only a few weeks before a hearing, he adds. "I book up three to four months in advance.
There's definitely a gap between reality and expectations."
A Ministry of the Attorney General spokesman wouldn't comment on the case last week.
Legal Aid Ontario said it couldn't comment on individual cases last week.