A Superior Court justice has allowed two parts of a lawsuit against the Law Society of Upper Canada to go forward in a case lawyers say illustrates how hard it is to get costs awarded against the regulator.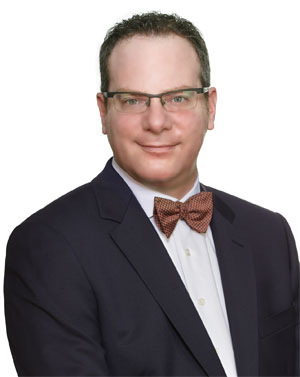 Paul Robson brought a claim against the law society, seeking $220 million in damages, for what he says was a negligent investigation and a malicious prosecution in disciplinary proceedings against him that lasted from 2007 to 2014.
In response to the claim, the law society filed a motion for an order striking out the entire action.
Justice Stephen Firestone struck Robson's negligent investigation claim, but he allowed his claims of malicious prosecution and abuse of public office.
Brian Radnoff, who has represented lawyers in lawsuits against the LSUC, says the case shows the lengths a person has to take in order to try to recoup costs from the law society. He did not act in this case.
"What this really demonstrates is the frustration with how difficult it is to get costs against the law society because that's essentially Mr. Robson's complaint," he says.
"This is just effectively an alternative manner for him to recover the costs he incurred."
The law society's disciplinary tribunal revoked Robson's licence after it found him guilty of professional conduct for concealing $1.4 million in assets from creditors. But that revocation order was later overturned by the law society's appeal division and Robson was not awarded any costs, despite having asked for $750,000.
In his claim against the law society and a number of former and current LSUC employees, Robson said the law society engaged in an "irresponsible and malicious campaign" against him.
He said that serious flaws and errors marked the investigation, which he said only sought to secure a conviction.
"The consequences of the Defendants' wrongful actions and omissions were catastrophic to Mr. Robson professionally and personally, including loss of income, loss of an ability to earn an income, mental anguish, and irreparable damage to Mr. Robson's professional and personal future," his claim said.
The law society's motion to strike said there was not a cause of action to support Robson's allegations of negligence and that his allegations of bad faith and malice were frivolous and vexatious.
In their factum, the law society's lawyers, Sean Dewart and Ian McKellar, also argued the action was an abuse of the court's process as they said it concerned issues that were already litigated at the appeal tribunal.
"The appeal division held that there was no basis to conclude that the Law Society's conduct was without reasonable justification, patently unreasonable, malicious, or taken in bad faith or for a collateral purpose," the factum said.
However, in his decision, Firestone said that the issues pleaded in the claim were not entirely argued in the tribunal appeal hearings.
"The issues for determination in the amended claim are, in many respects, different than those which were before the hearing panel," Firestone said. Firestone agreed with the law society on the negligence claim, saying it had no tenable cause of action.
"All allegations based on this cause of action are struck without leave to amend," Firestone wrote in the decision.
Firestone cited
Conway v. Law Society of Upper Canada, 2016
, a Court of Appeal decision that found that in order to plead a cause of action against the law society for negligence, there would have to be a presence of "bad faith."
"As a result, absent bad faith, the Law Society is immune from suit," Firestone wrote. Firestone struck the malicious prosecution claim and the abuse of public office claim, but he granted Robson leave to amend them. Firestone issued Robson 60 days to submit a fresh claim. Radnoff says the action will be hard to win as there will have to be some strong evidence that shows the law society ignored evidence that it had no case or that investigators were out to get him.
"These actions by their nature whether it's against the law society or any other investigative body, it's very difficult to succeed," Radnoff says.
"You basically have to demonstrate that someone there is out to get you and it would be difficult to believe that is the case."
Richard Watson, the lawyer representing Robson, declined to comment on the decision.
LSUC spokeswoman Susan Tonkin said the law society is reviewing Firestone's decision, as well as its next steps with counsel.
"Mr. Robson's allegations have not been substantiated," she said in an email. "The Law Society will be responding as necessary."