Integrity commissioner's sanction had several free speech concerns, says Judson's lawyer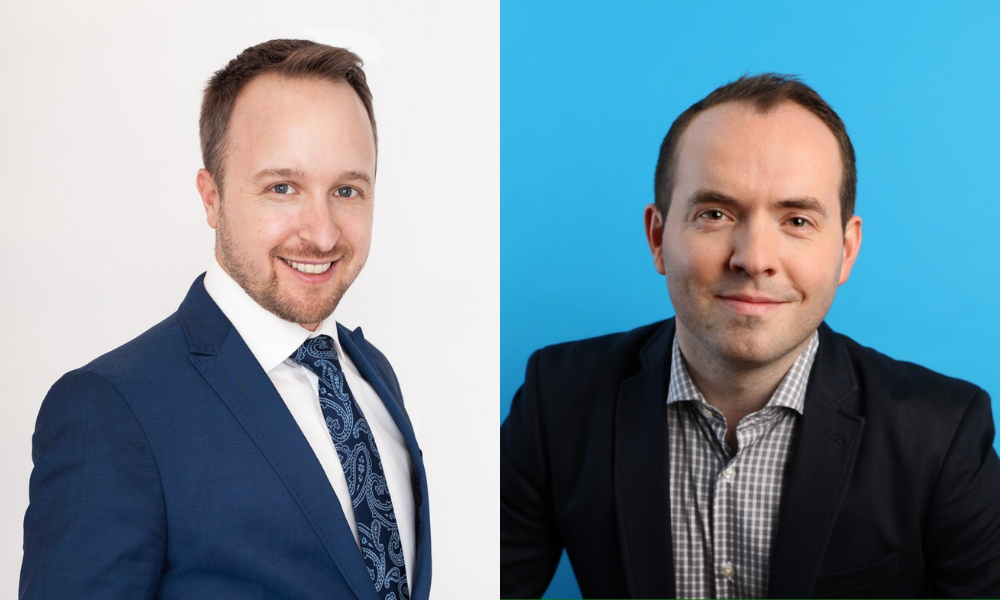 The Fort Frances municipal council in a five-to-one decision dismissed a discriminatory claim and the sanctions recommended by the town's integrity commissioner against lawyer and local councillor Douglas Judson for publicly commenting that a white senior citizen wrote an anonymous letter against renaming the town's Colonization Roads.
The complaint alleged that Judson breached Fort Frances's municipal Code of Conduct by referring to the possibility that the letter published by the town's newspaper, Fort Frances Times, would be written by a white senior citizen. According to Kenora Miner & News, the publication reported that a local senior's home resident wrote the letter opposing the renaming of Colonization Road.
The integrity commissioner found "that by referring to an anonymous comment and attributing that comment to a white person, I had committed some manner of misconduct, which is absolutely ludicrous. He's essentially saying that by identifying a demographic group that predominantly opposed reconciliation, I discriminated against that group," Douglas Judson says.
There were several significant free speech concerns, and municipal councils are not courts, says Asher Honickman, Judson's lawyer, and by turning them into courts to rule on critical constitutional issues, there is a risk the respondent will not get a fair hearing. For example, during the hearing on October 25, Judson was not allowed to file a written response to the allegations or make submissions verbally until after the council made that decision.
Fort Frances integrity commissioner Darrell Matson's report included screenshots of Judson's public social media accounts with comments and opinions about the opposition efforts to renaming the road.
Judson says that while the commissioner found most complaints against him to be unsubstantiated, saying the posts' essence represents political commentary and opinion, Matson took exception with Judson reattributing a public statement by a senior home resident to a white senior citizen.
"There are ways to express the same core political message without making discriminatory remarks," Matson's report said. "Regardless of councillor Judson's intention, this can be construed as insulting, disrespectful and disparaging to the member of the public."
The issues before the council were how the Fort Frances code of conduct should interpret discrimination and how to balance the necessity for councillors to not discriminate against another member's right to express himself freely, especially on matters of political significance.
In the commissioner's report, he recommended that Judson be forced to apologize, and Asher Honickman says the sanction is compelled speech which the Supreme Court states is among the most odious and tyrannical speech infringement. "You're not only preventing someone from saying what they want to say, you're compelling them to say something in particular."
Honickman says the integrity commissioner interpreted discrimination more broadly than the context suggests and beyond the Human Rights Code definition of discrimination and that under the Municipal Act, a municipality has no jurisdiction to force a council member to apologize.
"The integrity commissioner was going beyond his jurisdiction in preventing conflicts of interest, in preventing actual discrimination, and had entered the realm of policing the free speech of council members, which is not the role of an integrity commissioner. We're very happy that majority of the councillors agreed not to adopt his recommendation that councillor Judson be forced to apologize."
There is case law stating that it is not the role of an integrity commissioner to police speech, and while the commissioner recognized it was not his role to police speech, his analysis and recommendation attempted to police Judson's speech, Honickman says.
"He did not interpret it to mean that one was denying a benefit or imposing a burden or treating someone differently because of their race or sex or other characteristics. But instead, he was suggesting that speech not directed at a particular individual that was not inaccurate could be discriminatory."
Honickman says Judson's comments were in the context of an ongoing political debate, and the Supreme Court states that political speech is at the very core of freedom of expression and gets the highest form of protection. He says the commissioner did not afford enough protection to Judson's right to express himself freely on political issues.
There is a significant misunderstanding of an integrity commissioner's jurisdiction limits and a misunderstanding about the need for elected officials to engage in open expression and express conceivably strong opinions, even on issues confronting the communities they represent, Honickman says.
Judson says the integrity commissioner's actions had no basis in any governing legal framework, bylaws, or municipal act and are rooted in a profound misunderstanding of administrative law works, and what procedural and substantive fairness principles are in this context.
"Frankly, this entire decision reflects an extreme level of white fragility among certain people who are uncomfortable with the realities of systemic racism and colonization in communities like the one where I live, and we're seeing this use and weaponization of codes of conduct and integrity commissioners to attack progressive speech in municipalities time and time again."